The common vegetables added in tinolang manok are papaya, malunggay leaves and "siling labuyo leaves/tops".
But being a native Ilocano, I grew up having tinolang manok  with ampalaya and sili leaves/tops most of the time, cooked by my mother, and my whole family loves it. Though, we also love the papaya and malunggay as ingredients, we prefer the ampalaya leaves. It's not bitter at all. As long as you know how to cook the ampalaya properly, it won't be bitter…plus it's very nutritious. Here's my version of tinolang manok the Ilocano way…Have fun cooking! 🙂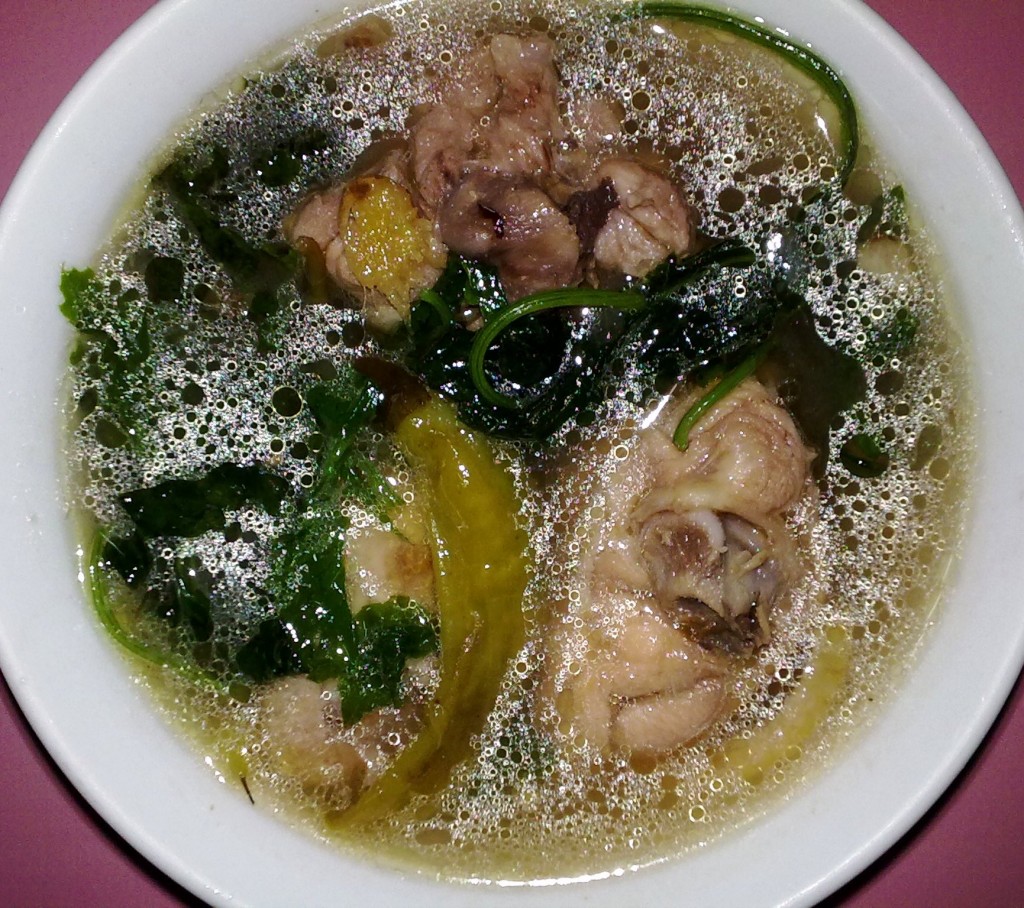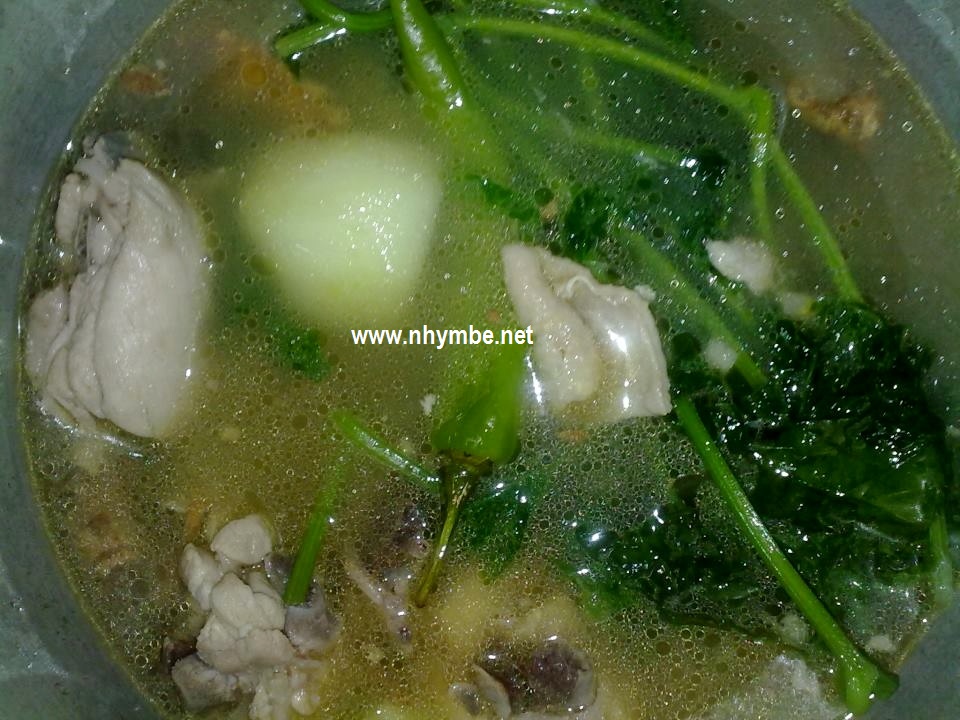 Ingredients:
1 whole native chicken (cut into chunks)
1 bundle wild ampalaya (bitter gourd) leaves
1 bundle siling labuyo tops/leaves
4 pcs. siling haba (banana pepper/chile finger)
4 cloves garlic (crushed and minced)
1 medium sized red onion
2 fingers of ginger
4 cups water
2 tbsp. canola/vegetable oil for sauteing
3 tbsp. patis (fish sauce)
1 tsp. rock salt
1/2 of the chicken broth cube
Instructions:
1) Saute garlic until golden brown, followed by the onion, chicken, patis, chicken broth and ginger. Saute until liquid is reduced or until chicken turns to light brown.
2) Add the water, let it boil and simmer for 30-40 minutes or until chicken becomes tender.
3) Add the siling haba. Taste and add salt if desired.
4)  Add the ampalaya and sili leaves, let it boil and simmer for 30 seconds.
5) Ready to serve with steamed rice. Share and enjoy! 🙂