Special bibingka in Ilocos Region is one of the most famous "pasalubong". When you travel in Ilocos riding in a bus, there are vendors who hop in a bus selling bibingka, kalamay, chichacorn, puto and others.
In fact when you go to Vigan, Ilocos Sur, there's this famous bibingka house called Royal bibingka where their specialty is the special royal bibingka. And I must say that their bibingka is extra special…it's very, very tasty without any exaggeration. Also, in Luna, La Union, there are several residents who own a small business that specializes in making "bibingka", "tupig or buyos" and other kakanins. They supply the stalls in Bauang, La Union where buses going to Baguio have a stop over.
There are times that I crave for special bibingka and since I am miles away from the Philippines, I come up with my own version of it…at least close enough I bet! My husband tells me so and he loves it! 😀 Try it and let me know by leaving a comment below, if the taste resembles to the famous royal bibingka. Hehe!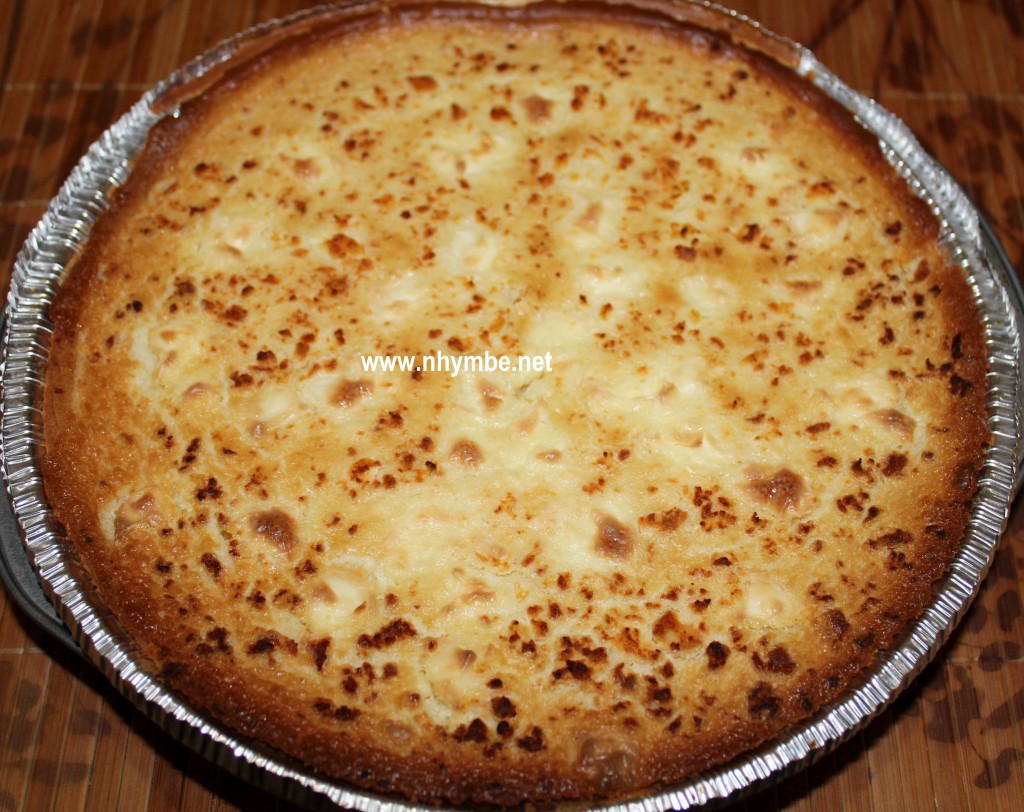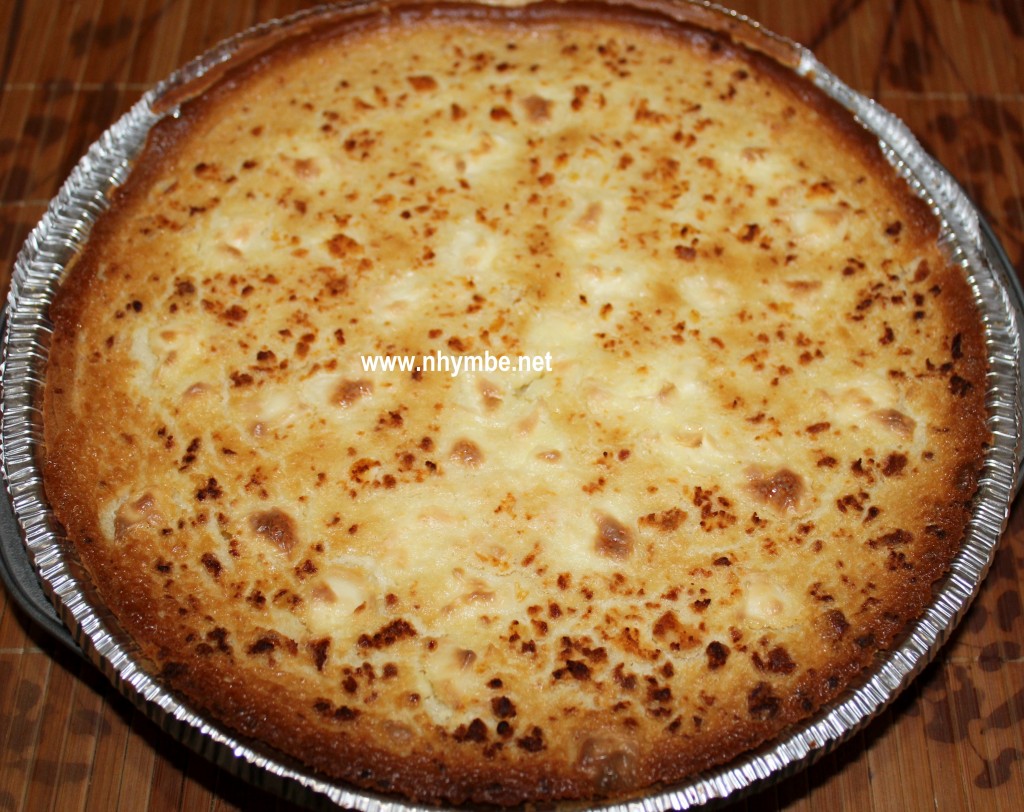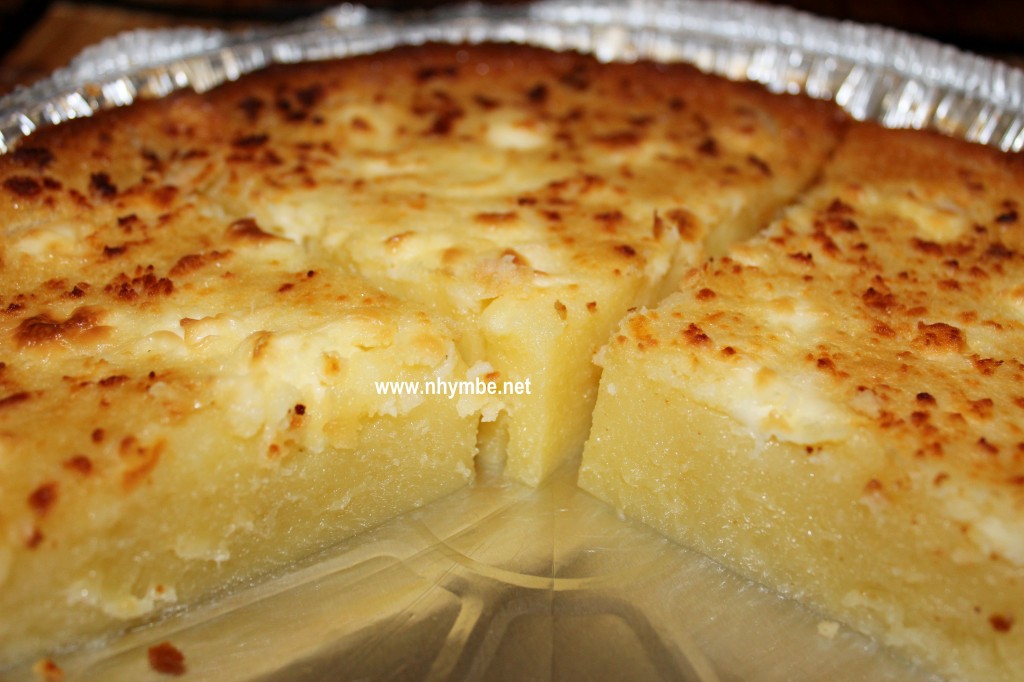 Ingredients:
2 cups glutinous rice flour
1 cup coconut milk
1/2 cup fresh milk or evaporated milk
1 & 1/2 cup condensed milk or 1 can of condensed milk
1/4 cup butter
4 yolks of large eggs
1/2 box of kraft eden cheese – grated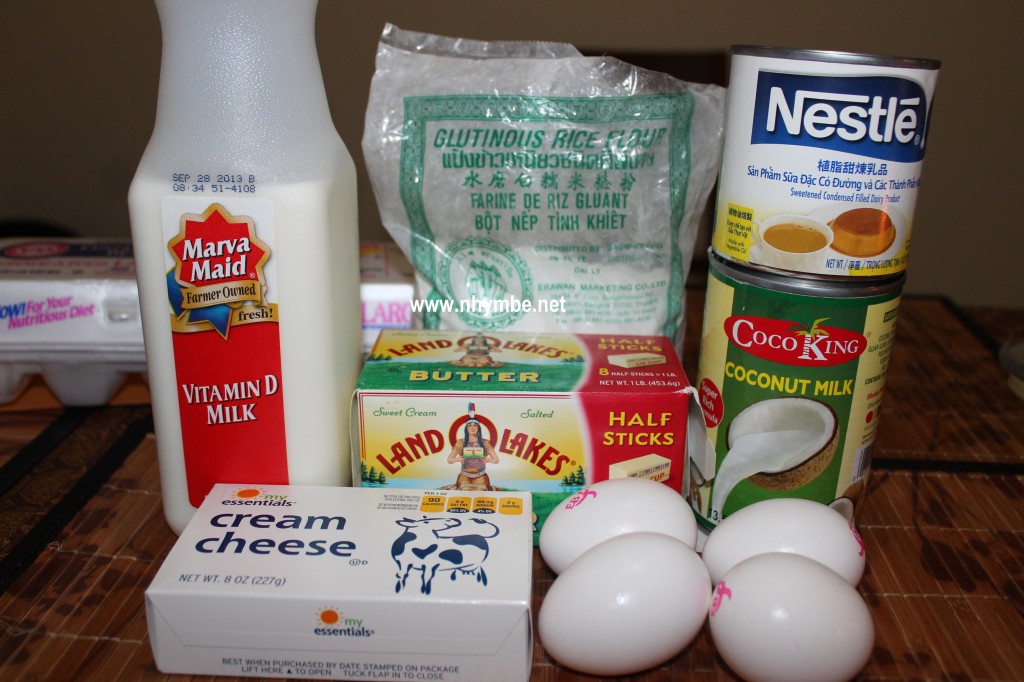 Note: The best type of cheese to use as toppings is the Kraft Eden cheddar cheese. It just happened that I don't have that kind of cheese when I made this bibingka so I used cream cheese instead. It's still taste good but cream cheese is best for frosting and it melts very easily.
Procedure:
1) Melt the butter and use the 1/4 of it to grease the foil or pan where you pour the bibingka mixture.
2) In a large bowl, mix the glutinous rice flour, coconut milk, fresh milk, condensed milk, egg yolks and the melted butter. Mix thoroughly until well-blended.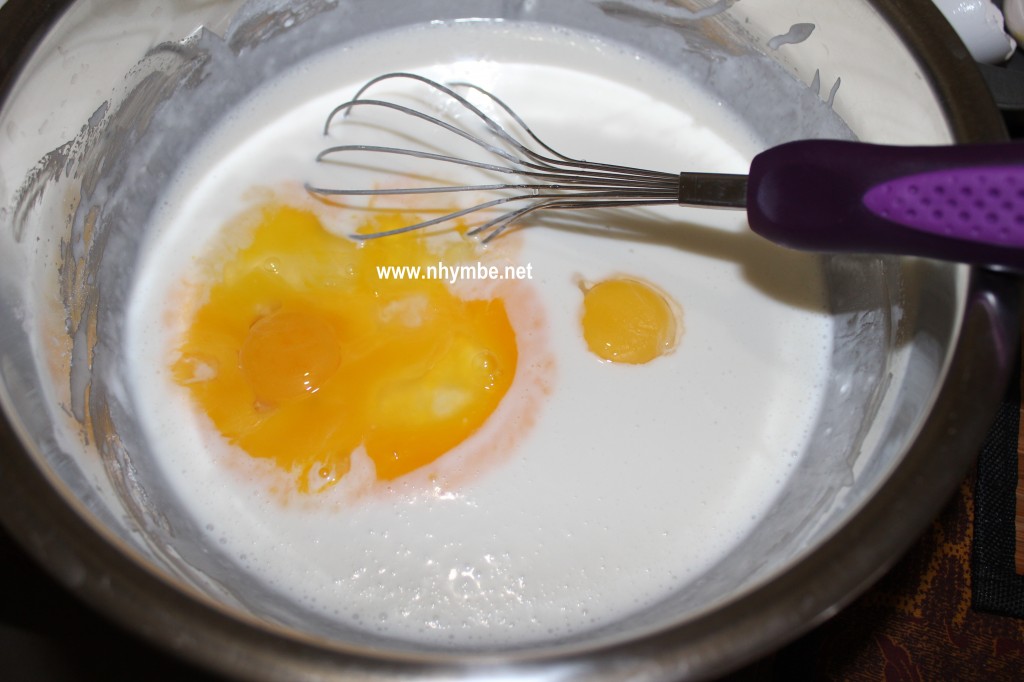 3) Preheat oven to 375 degrees Fahrenheit. While the oven starts to heat, pour the bibingka mixture into the baking pan and cover it with an aluminum foil then bake for 25 minutes.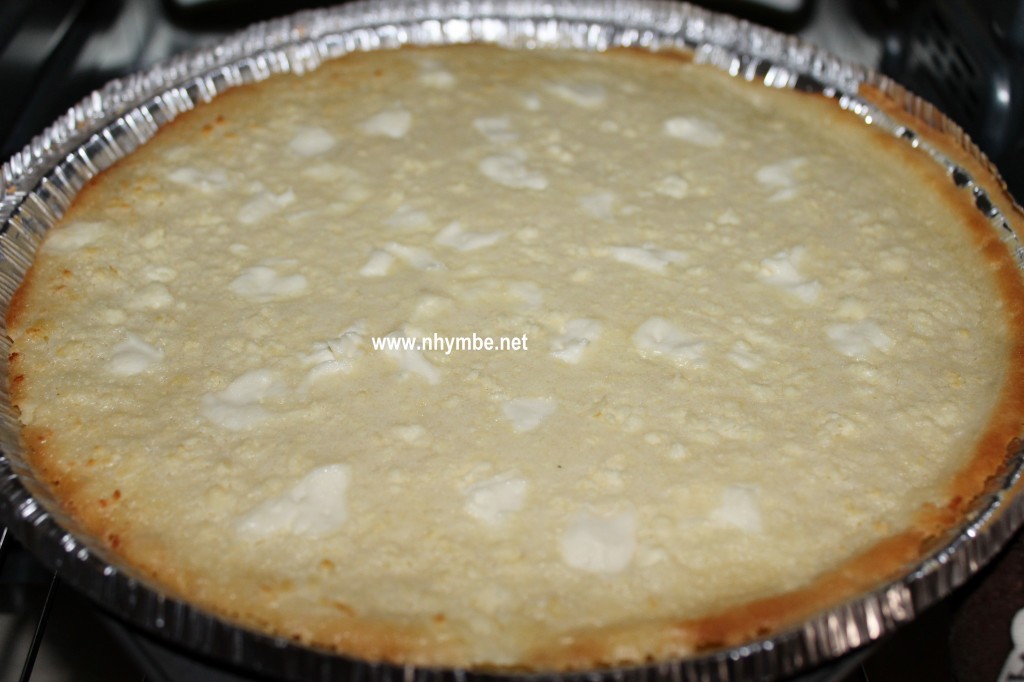 4) Remove the pan from the oven, now that the bibingka is half baked, sprinkle it with the grated cheese.
5) Bake the bibingka again for another 25 to 30 minutes, this time uncovered. You'll know it's done when the top layer of the bibingka turns to light brown. Let it cool under room temperature then ready to serve. Share and enjoy! 🙂