Yema Recipe. Yema has been a favorite "finger" dessert for Filipinos. It's sweet, creamy, and tasty because of the crushed peanuts added to it.
Yema can be presented or formed into small balls with a toothpick as a handle in order to pick them easily. Others wrap it in transparent, colorful wrapper. But whatever presentation of yema you prefer, what matters most is the taste. 🙂 As for me, in most cases, I prefer presenting it into balls because it's easier to do that way and also, easier to eat without removing any wrapper.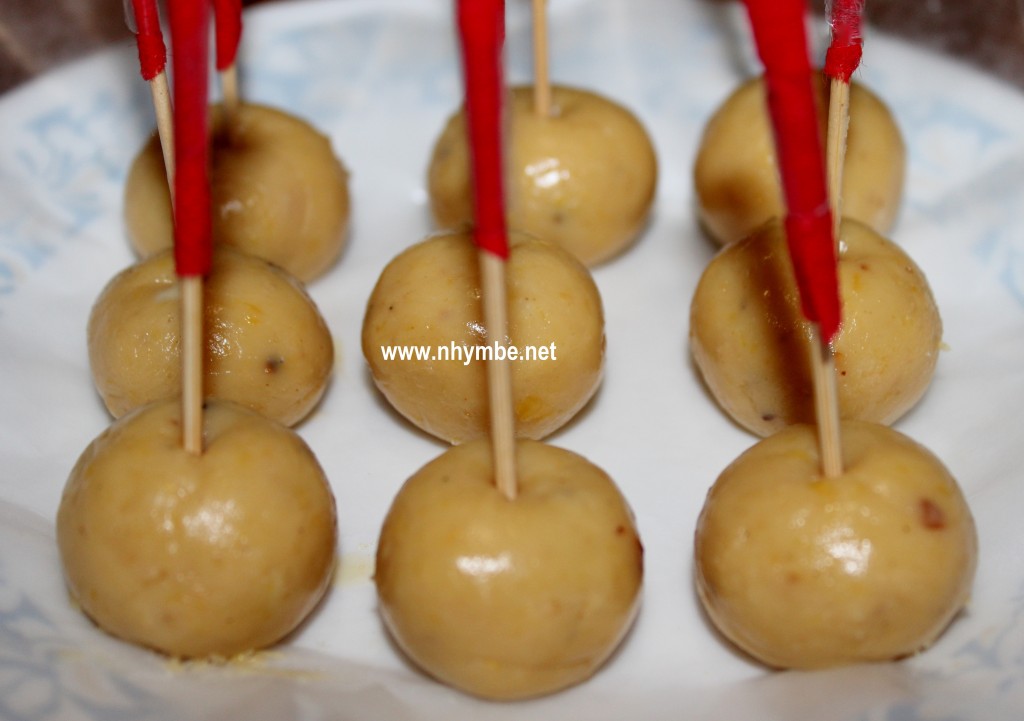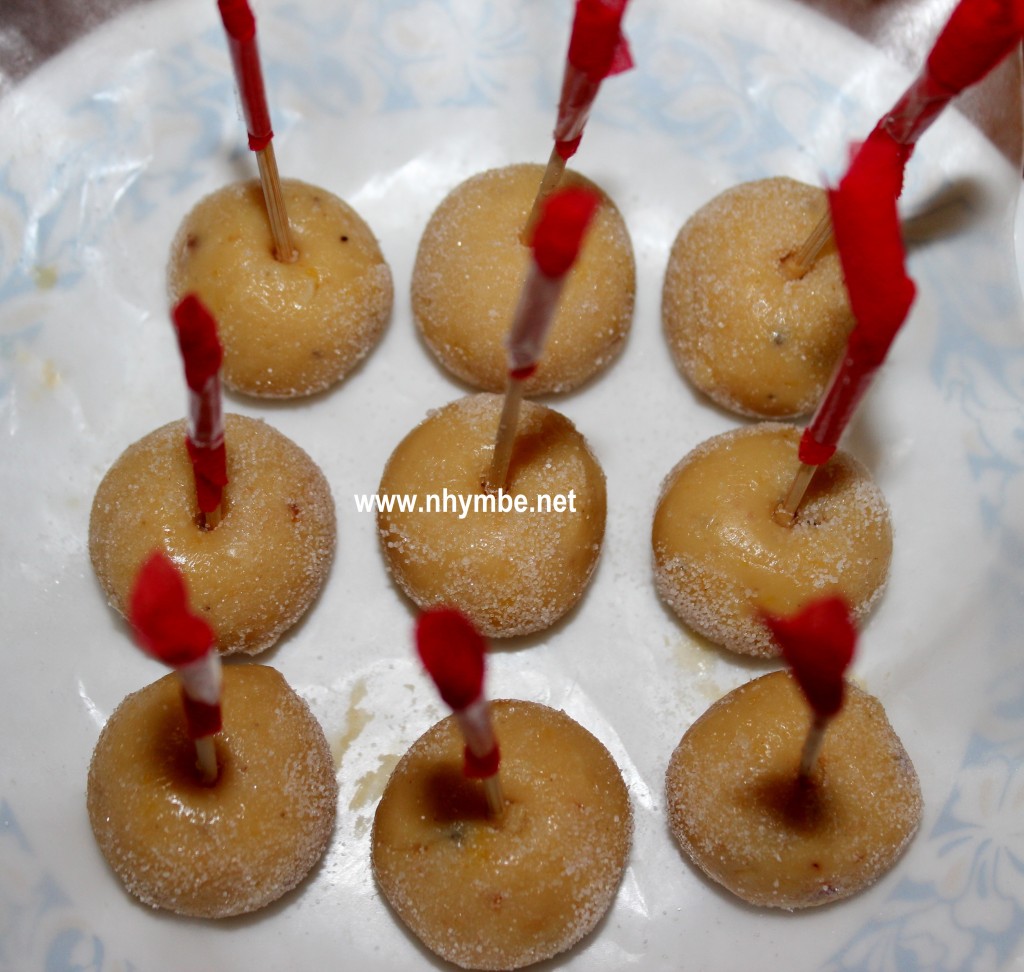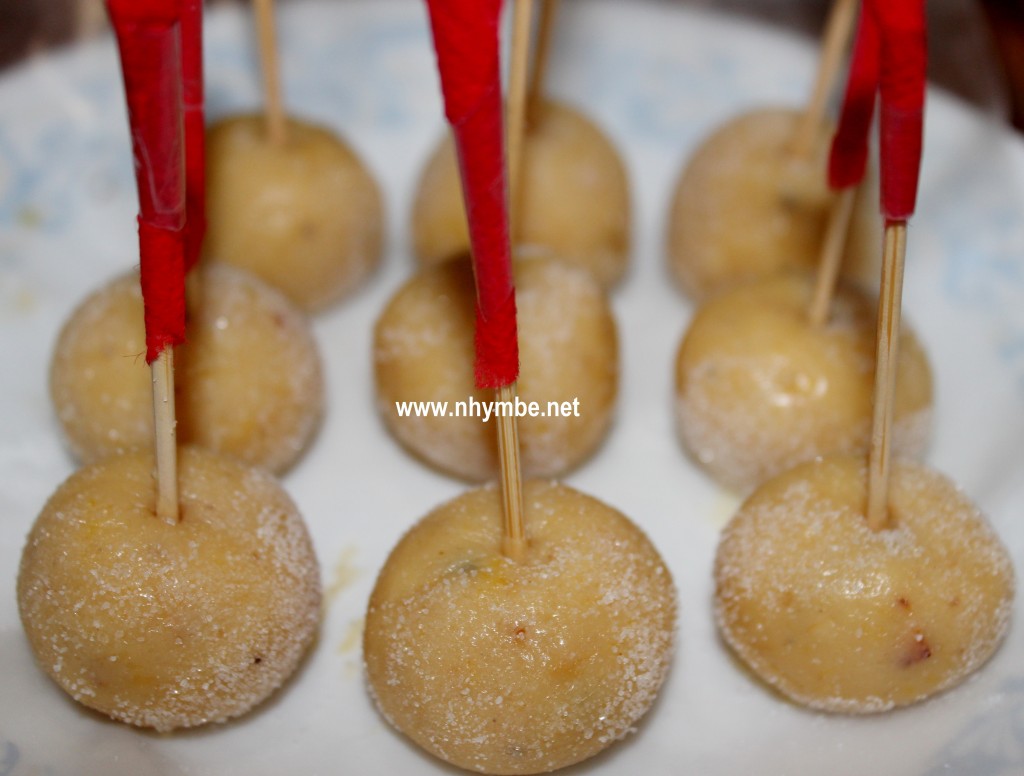 Ingredients:
1 medium sized can of condensed milk (14 oz. or 396 g)
2 egg yolks
2 tablespoons of crushed, roasted peanuts
1 & 1/2 tablespoon butter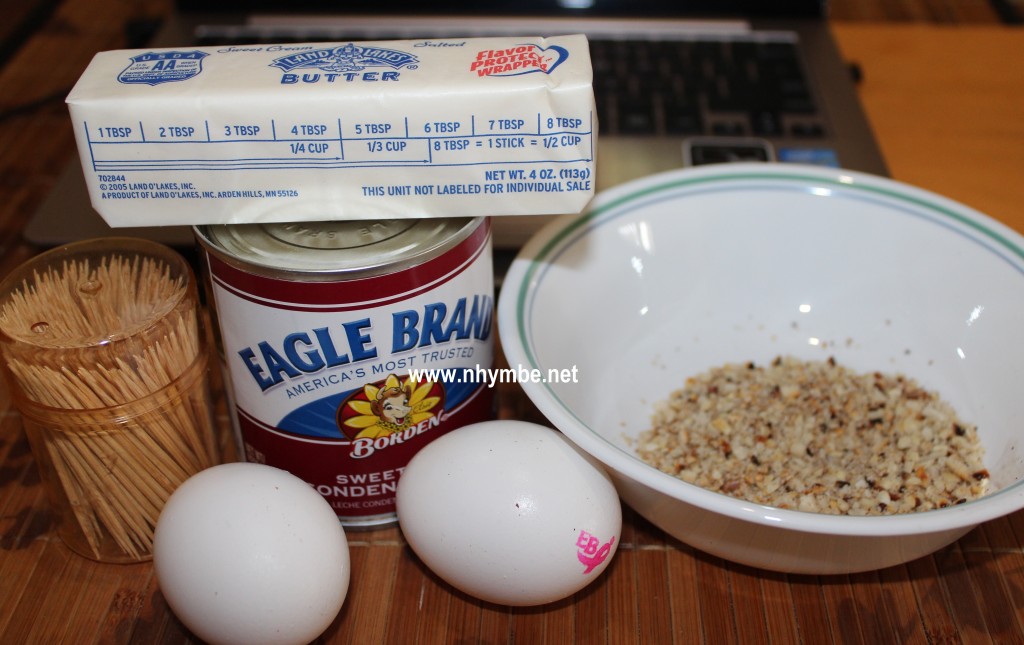 Procedure:
1) In a deep pan, under medium heat or fire, pour the condensed milk and egg yolks and mix thoroughly. Let it boil stirring continuously.
2) Add the butter and peanut and stir continuously in order to cook evenly and to achieve the desired stickiness. Do this for about 20-25 minutes until it becomes sticky (malapot).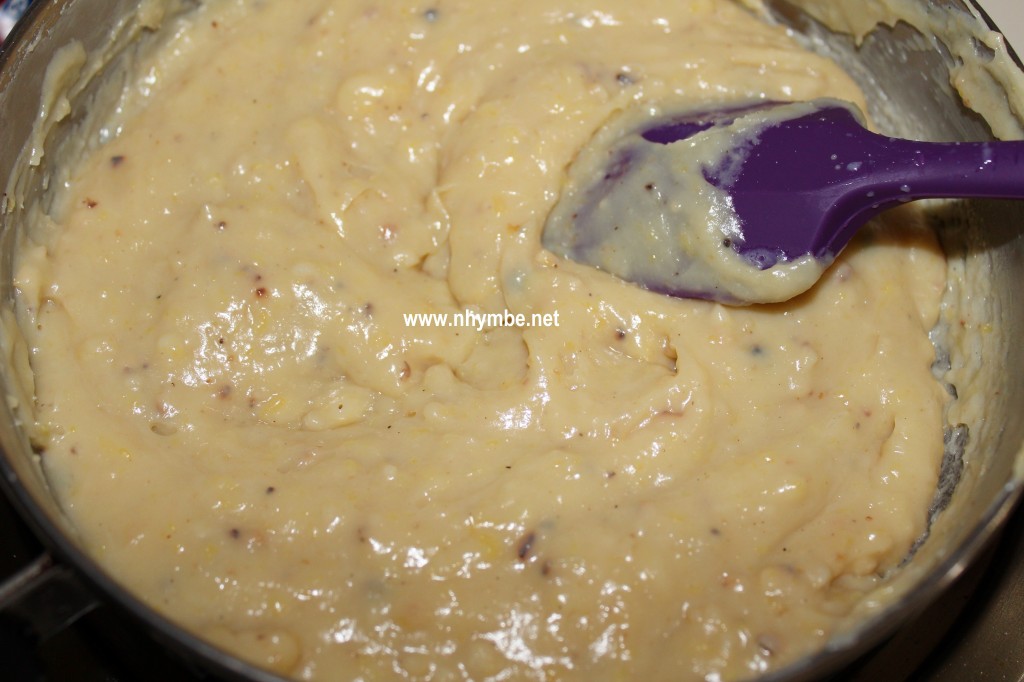 3) Let it cool. Once the mixture becomes cool, you can start wrapping it, form into small pyramids or you can make it into small balls. Scoop 1 teaspoon for every ball or pyramid.
OPTIONAL: Roll the yema balls onto white sugar. Put a toothpick for every formed yema ball.
4) Ready to serve. Enjoy eating! 🙂
Total Serving: 30-35 yema balls