Burger Patties with Mushroom Gravy. Since this is one of the family's favorite meal whenever we go to Jollibee, I tried to make my own recipe of it and I am pleased with the result. My family loves it and they said it's even yummier than what we buy in the fastfood! 🙂
It's easy to prepare, more economical and a lot tastier. The key to a tasty beef burger patties is the quality and freshness of ground beef. Ground beef should be lean and as much as possible, it should be organic. There's no problem with the ground beef bought in the public markets in the provinces of the Philippines because the butchered cow there are generally grown and nurtured in the fields, so it is safe to say that it is organic or shall I say free range? Nevertheless, you have to be careful in buying ground beef, there are beef sold in the Philippines that are not that fresh so it is advisable to buy early in the morning during market (palengke) days, and of course, make sure that the beef's color is deep red. But if you are in other country, you can buy frozen organic beef meat in the grocery stores and you can always check on the expiration date.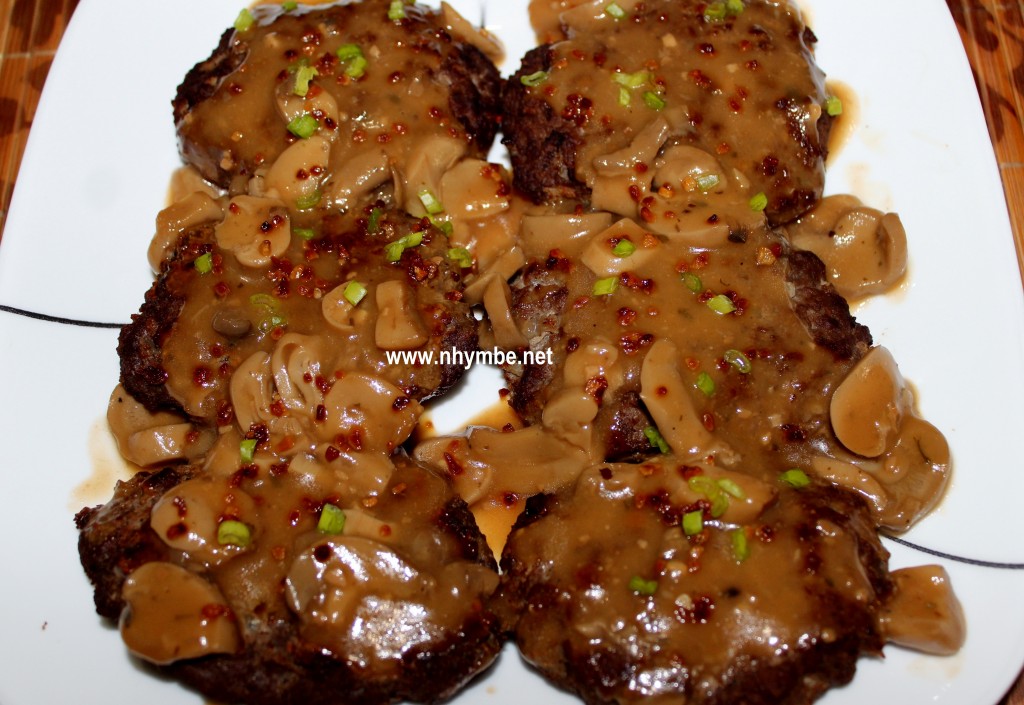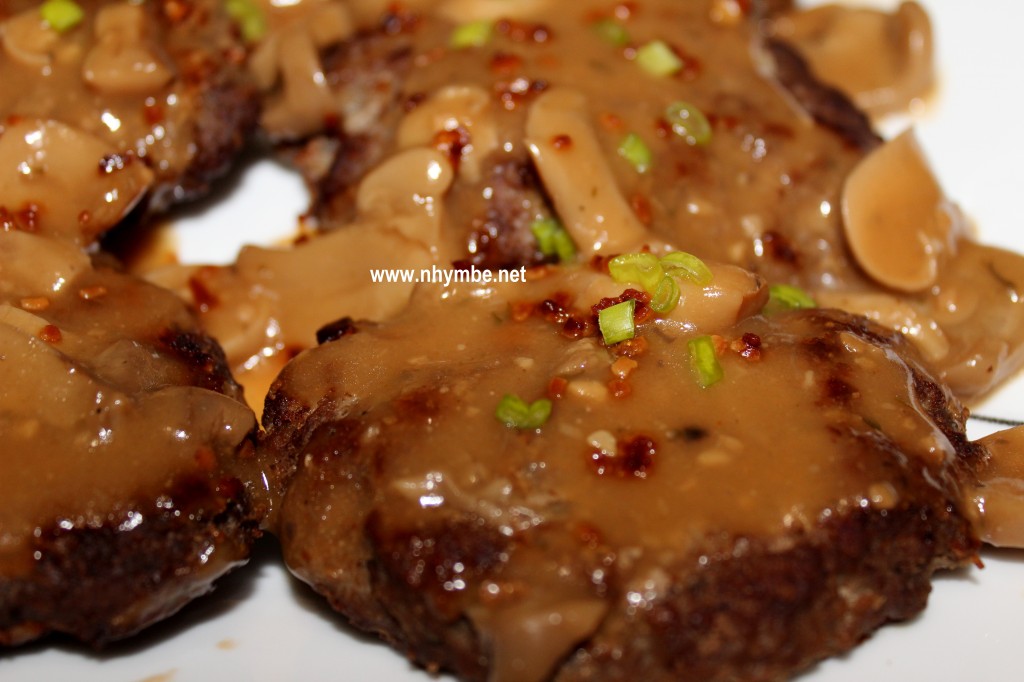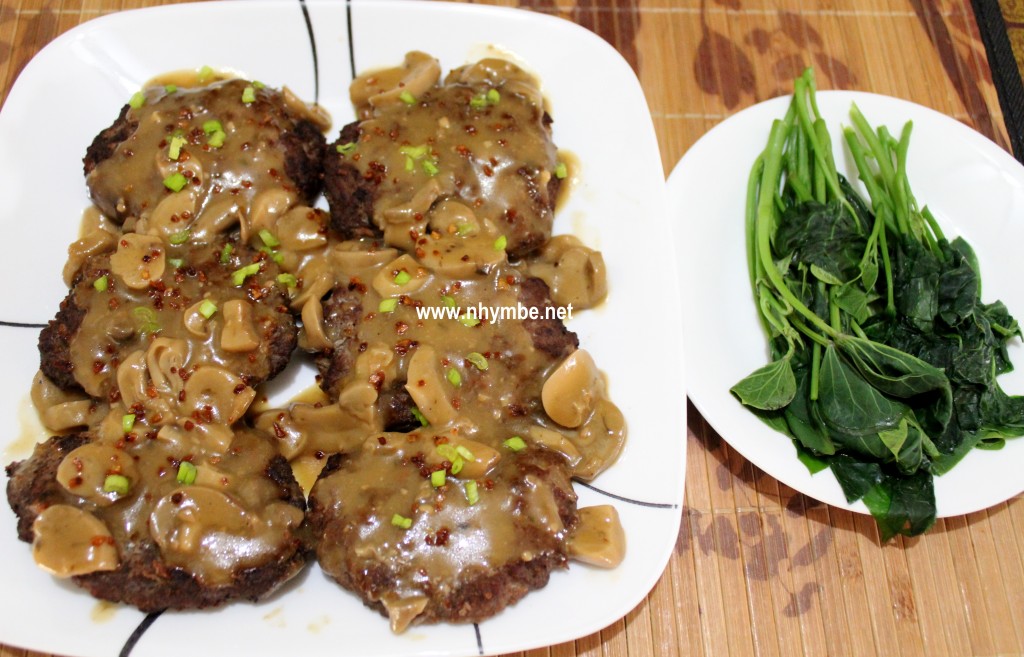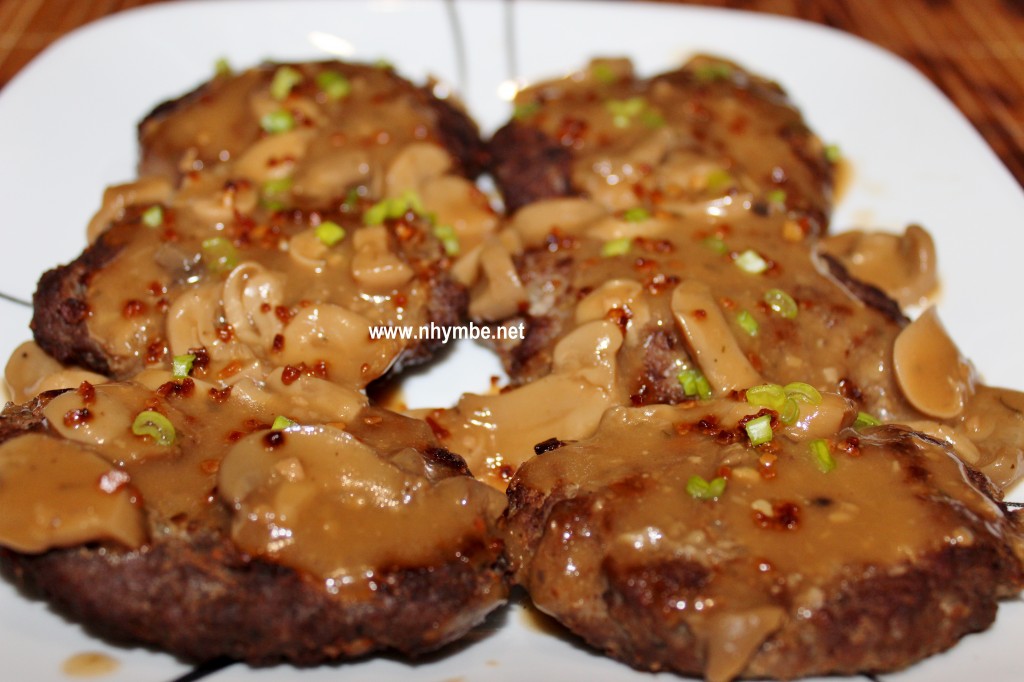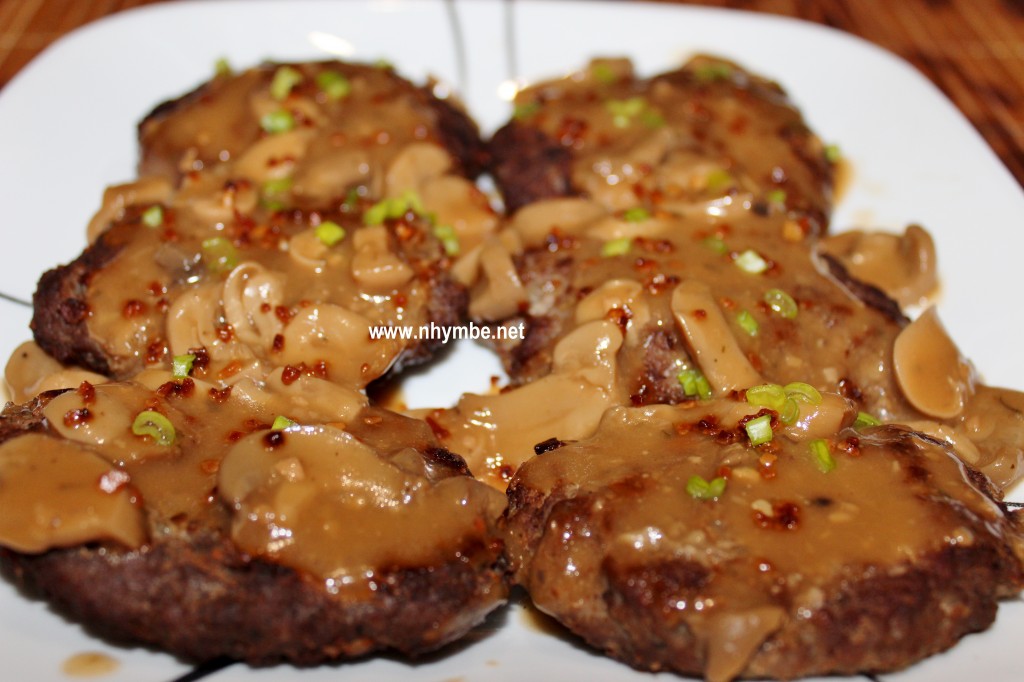 Ingredients:
For the Gravy
1/2 cup cream of mushroom
1/2 cup whole mushroom or sliced mushroom in can
1 tablespoon oyster sauce
1/4 of one beef broth cube
1/2 teaspoon ground black pepper
3 cloves garlic – minced
1 tablespoon butter
1/2 cup water
For the Burger Patties
1 pound or 1/2 kg. ground beef
1/2 teaspoon salt
1 medium sized red onion – minced
1/2 teaspoon ground black pepper
1 teaspoon garlic powder
1 large egg – beaten
3 tablespoons – bread crumbs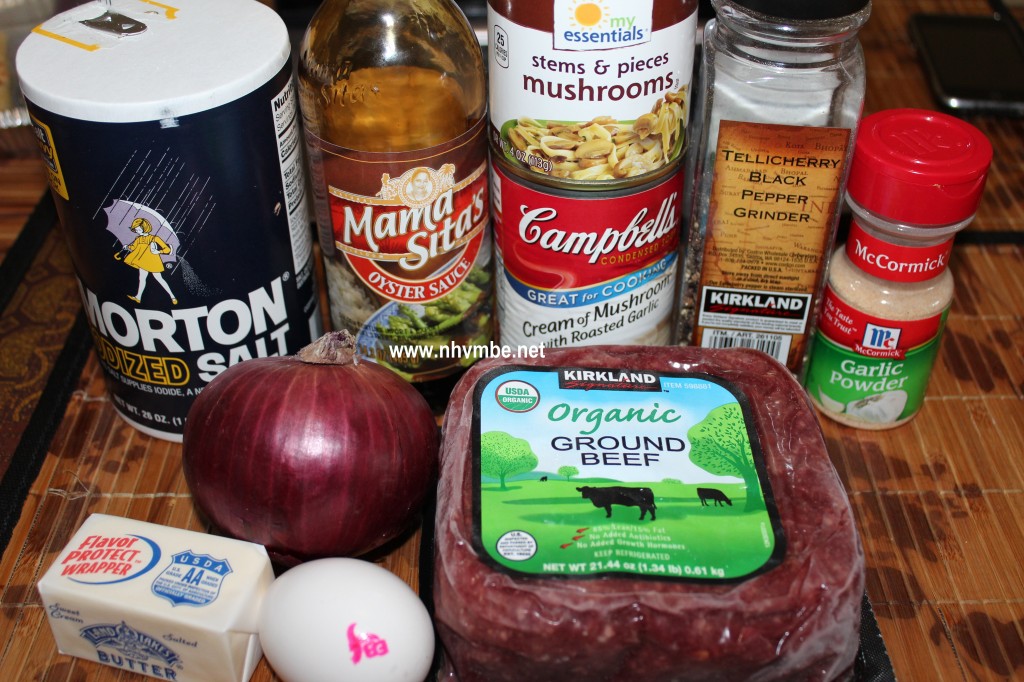 Procedure:
For the Burger Patties
1) In a large bowl, mix all the ingredients for the burger patties until they blend completely.
2) Get 2-3 tablespoons from the mixture and form it into flat, oval shape. Do this until all the beef mixture is consumed.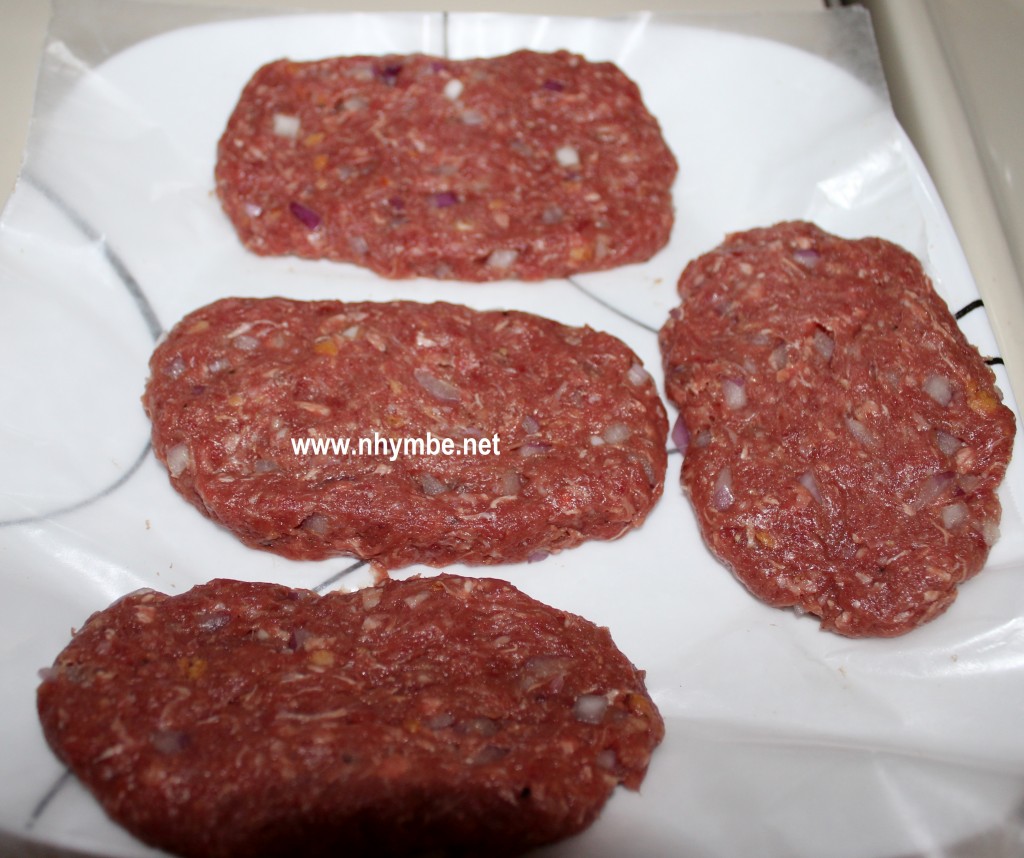 3) Turn the range into medium heat and sear fry the burger patties in a non-stick pan, flipping them once when the outer layer of the burger patties' bottom turns to brown.
4) Transfer the cooked burger patties in a serving plate.
For the Mushroom Gravy or Sauce
1) In a pot, melt the butter, then saute the garlic until light brown. Get the half of the sauteed garlic and set aside.
2) Add the sliced mushroom and oyster sauce and stir and simmer for 2 minutes.
3) Add the cream of mushroom and water. Let it boil and simmer while stirring it once and a while, for 5-8 minutes.
4) Add the sauce in the plate of burger patties. Also add the crispy, fried garlic as toppings. Your burger patties with gravy mushroom is now ready to serve with steamed rice and any vegetable salad. Enjoy eating! 🙂