Lumpiang shanghai or also known in English as egg roll with a banana catsup or "mae ploy" sweet chili dipping, is a finger food which is everyone's favorite in a simple birthday party.
A Filipino version of this is quite different from the Chinese version I must say. Ours is tastier with just the right saltiness and sweetness. 🙂 Of course I'm a Filipino so that's my opinion and everyone is entitled to his own opinion hehe! But our American friends tell me that also, that Filipino egg roll is way much better than the Chinese 🙂 As for my version, I combine ground beef and ground pork (ratio is 50:50). It's because, if it's pure ground beef, lumpiang shanghai is not that tender and it's quite dry. I used to have it as pure ground beef and it's like that, dry and flaky. So one day, I tried combining it with ground pork and in my own opinion, it's tastier and tender.
Want to try other lumpia recipes? Click here for my vegetable lumpia recipe.
Click here for my fresh lumpia recipe.
Click here for my turon or banana roll recipe.
Click here for my bell-pepper cheese sticks recipe (wrapped in lumpia wrapper)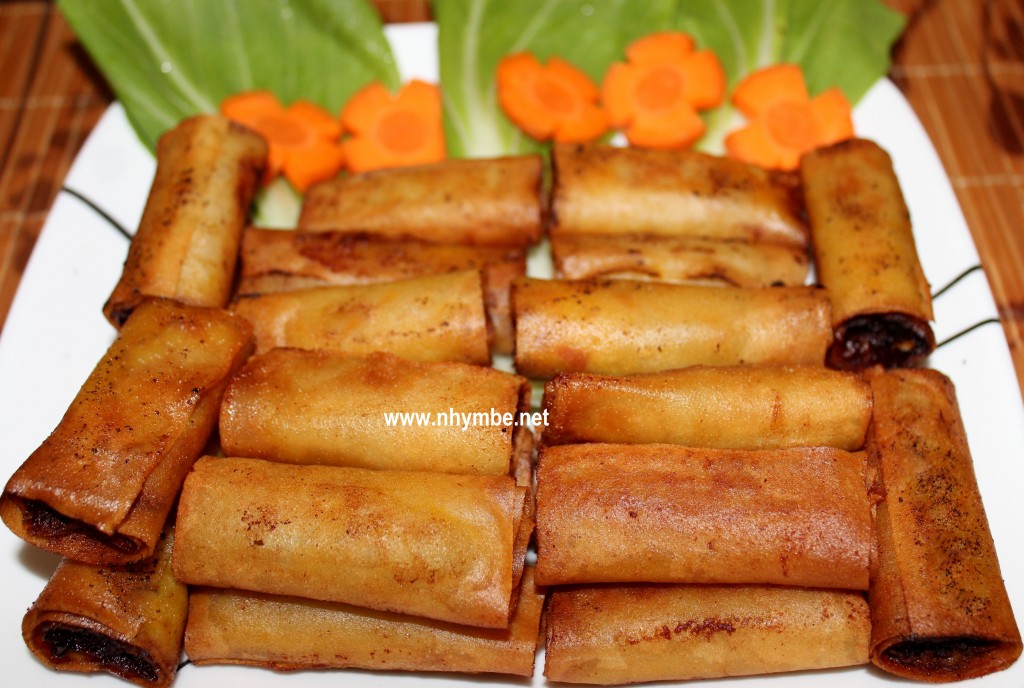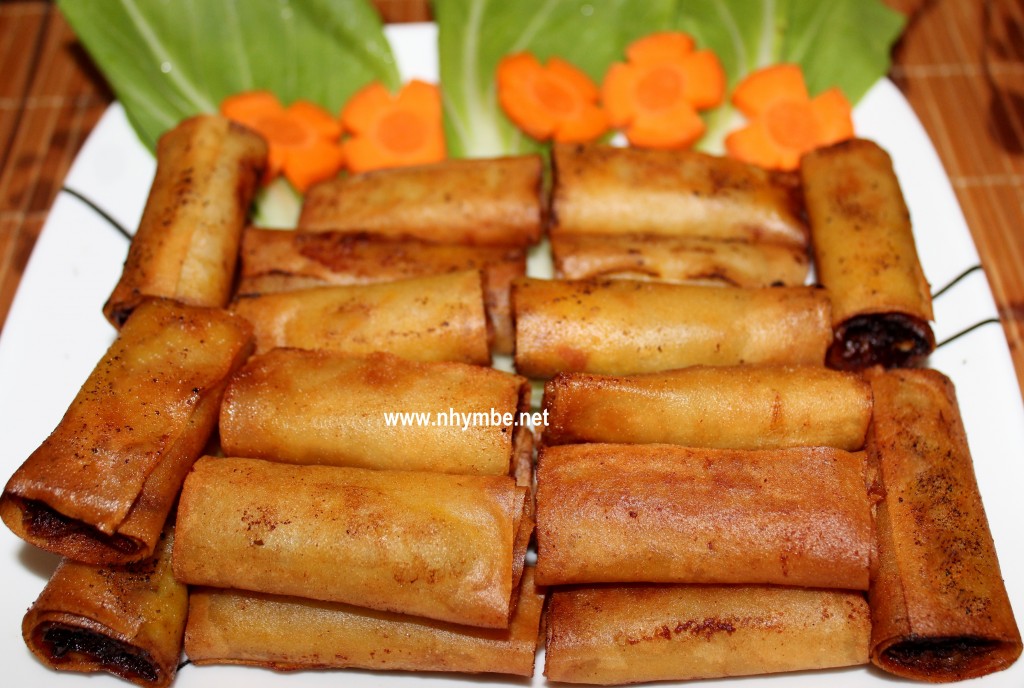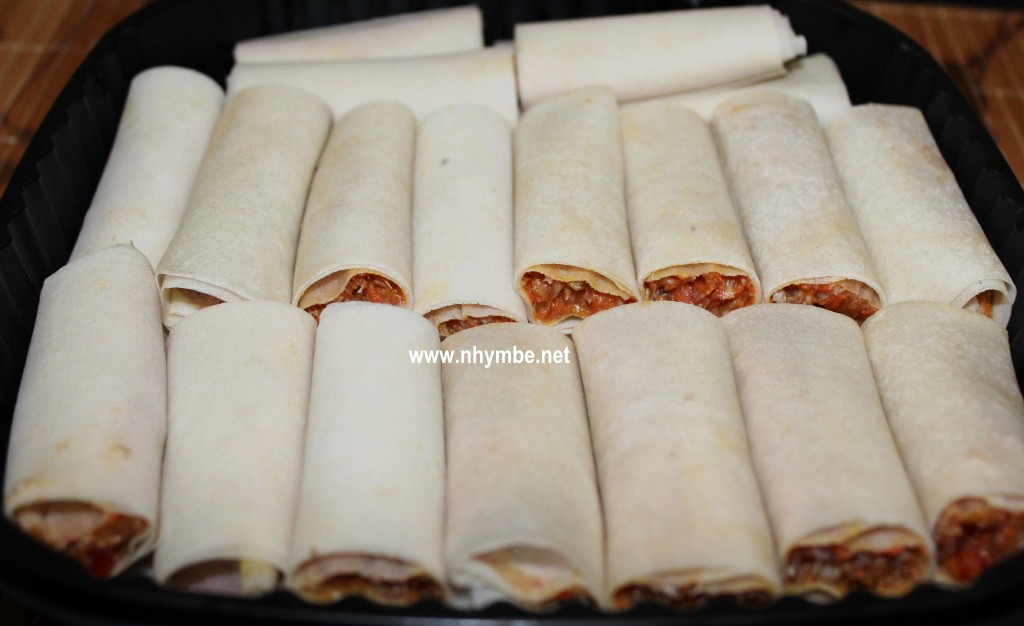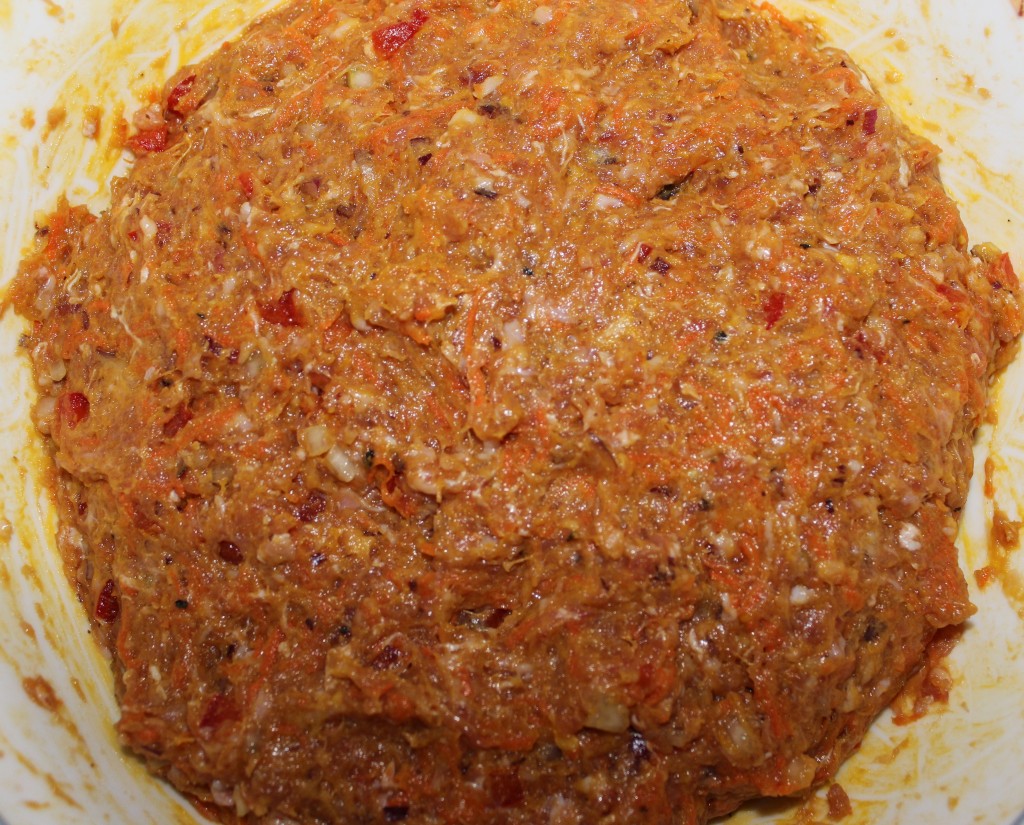 Ingredients:
1/2 pound ground beef
1/2 pound ground pork
1 medium sized carrot – grated finely
1 stalk celery – minced
1 large red onion – minced
1 medium sized red bell pepper
1 tablespoon garlic powder
1 teaspoon ground black pepper
1&1/2 to 2 tablespoons of iodized salt
1 tablespoon honey or brown sugar (if honey is not available)
30 pieces lumpia wrapper
Procedure:
1) Combine all ingredients except wrapper and mix well to blend.
2) Put 1 tablespoon on egg roll or lumpia wrapper and wrap, sealing it with water. Repeat this procedure until lumpiang shanghai mixture is consumed.
Are you running out of lumpia wrapper? Click here for my recipe of lumpia wrapper.
3) Fry the wrapped lumpiang shanghai under medium high for 3-4 minutes or until light brown.
4) Ready to serve with banana catsup dipping or mae ploy sweet/chili sauce. Enjoy!