Seared salmon or sear fried salmon is a healthy fish dish and it's quite simple to prepare and cook. Just make sure not to overcook or overdo the salmon or else it becomes chewy and not so tasty to eat.
For me and my family, it's perfect when it's medium done or medium rare drizzled with teriyaki-oyster sauce and buttered vegetables and cucumber on the side plus red wine for a drink. Perfect combination, so healthy and delicious!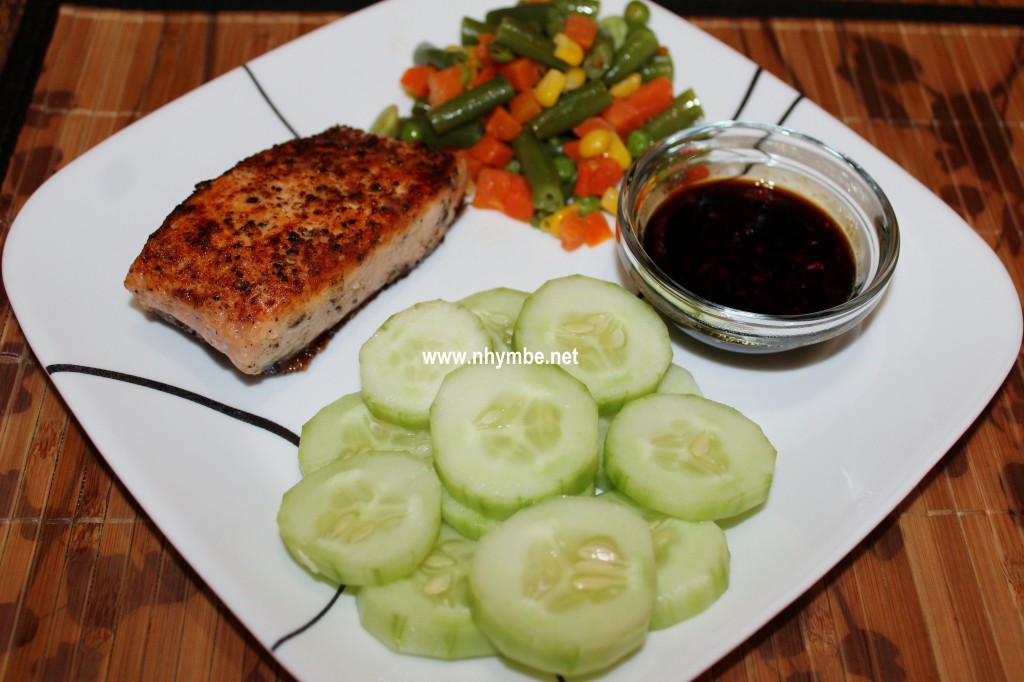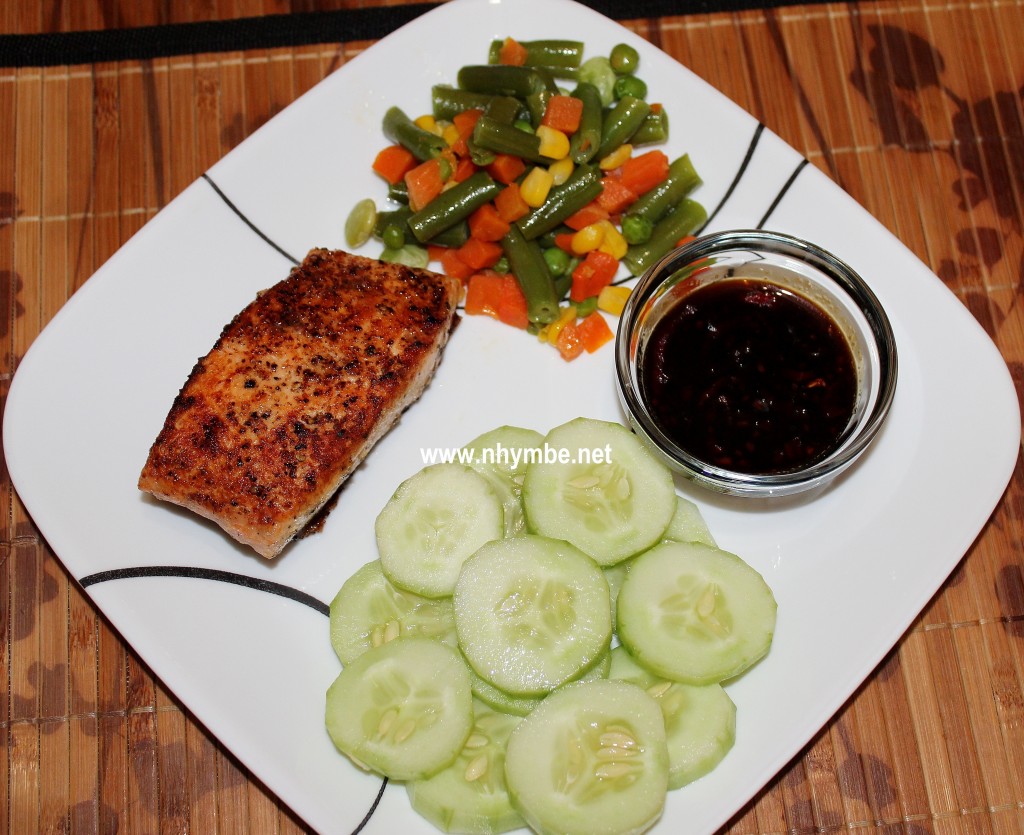 Ingredients:
For Seared Salmon
1/2 pound center-cut salmon fish (skin on) – cut into 2 inches and about 1 inch thick
2 teaspoons ground black pepper
2 teaspoons salt
2 teaspoons garlic powder
2 tablespoons olive oil or canola oil
For the buttered vegetables:
1 medium sized carrots – diced
1/4 pound green beans (lubias/Baguio beans) – diced
1 250 grams whole kernel sweet corn
1 teaspoon iodized salt
1 teaspoon honey
1 tablespoon butter
1 cup water for boiling
Procedure:
For Seared Salmon
1) Heat the olive oil in a non-stick skillet under medium low heat for about 2-3 minutes.
2) While heating the oil, season the salmon fish with salt, pepper and garlic salt.
Note: Make sure that before seasoning the salmon slices, they should be well-defrost and put under room temperature for 20 minutes.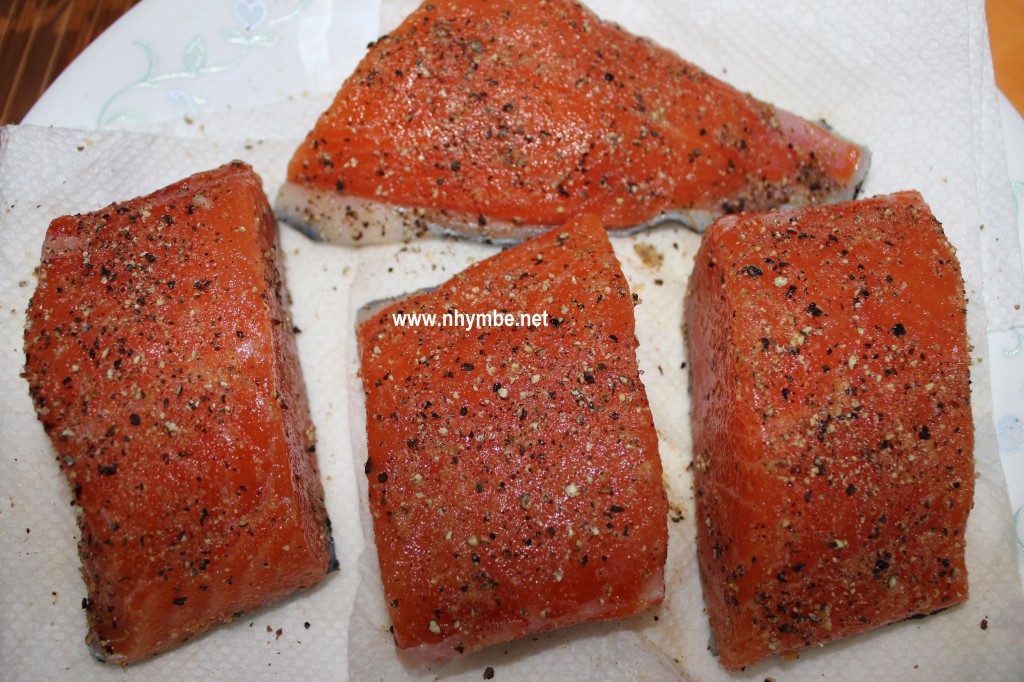 3) Place the salmon slices in the pan, the skin at the bottom and fry for about 4 minutes. Don't forget to adjust the heat to medium high.
4) Turn the salmon slices over with a spatula and let it fry for another 3 minutes or until it feels firm when touched.
For Buttered Vegetables:
1) Bring the water to boil then add the green beans, carrots and salt. Simmer for 2-3 minutes.
2) Drain the vegetables. In a pan, combine the vegetables, sweet corn, butter and honey and mix well to blend for about 2 minutes.
3) Ready to serve with the seared salmon, teriyaki-oyster sauce and sliced cucumber. Enjoy! 🙂
For the sauce:
In a pan, combine 2 tablespoons teriyaki sauce, 2 tablespoons oyster sauce, 1 teaspoon minced onion, 1 teaspoon minced ginger and 1 tablespoon calamansi extract or lemon extract.