Homemade taho is a food that I would like to introduce to my future kids here in US. That's why I come up with this recipe.
This is my husband's favorite since he was a little kid until now! Every time he  goes home in the Philippines he makes sure to have this everyday. Good thing, there's a man who patiently carries his taho and ingredients put in an aluminum container and sells every morning, walking from one street to another, shouting "taho! taho! taho!" (that's how he informs the people that he is selling taho). He does not have a bell to catch the attention of potential buyers who are inside their houses or in the streets, he literally shouts his heart out "taho!, taho!, taho!" That's how it is in the Philippines. Like a famous banner of the Department of Tourism, "Onli in da Philippines" 😀 A small cup of taho before I left the country costs 5 pesos and a bigger cup costs 10 pesos. It's actually cheap yet nutritious because the taho is primarily made of soya beans, processed into extra soft tofu.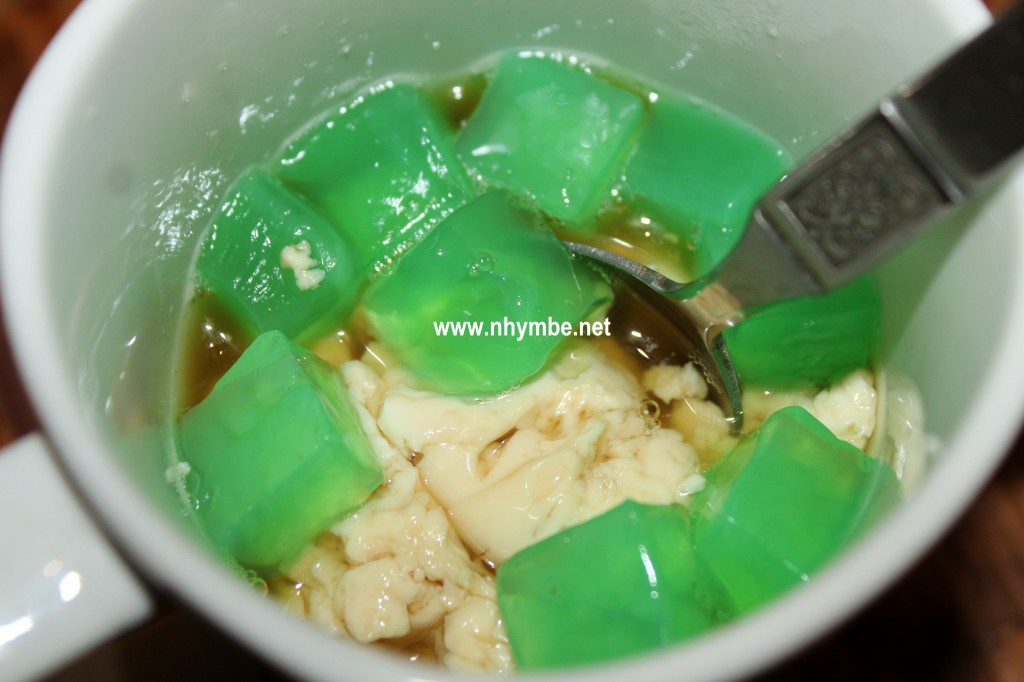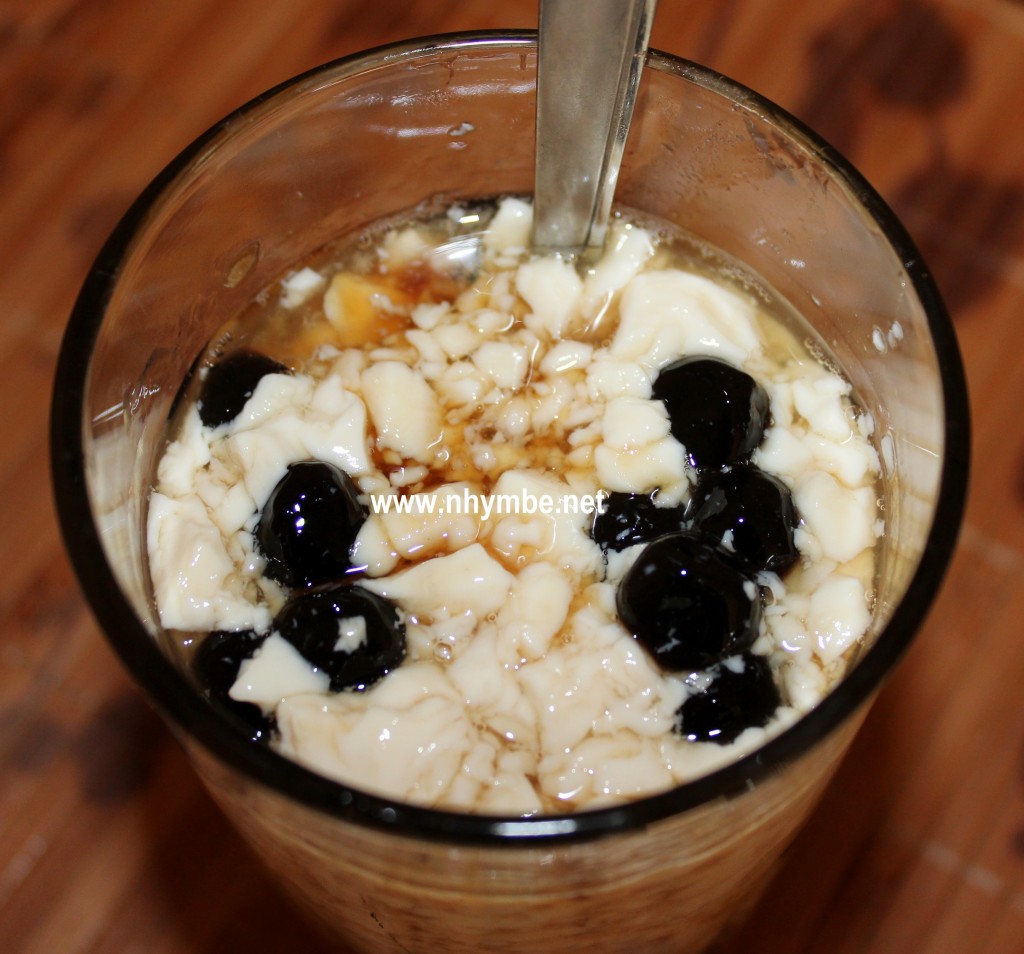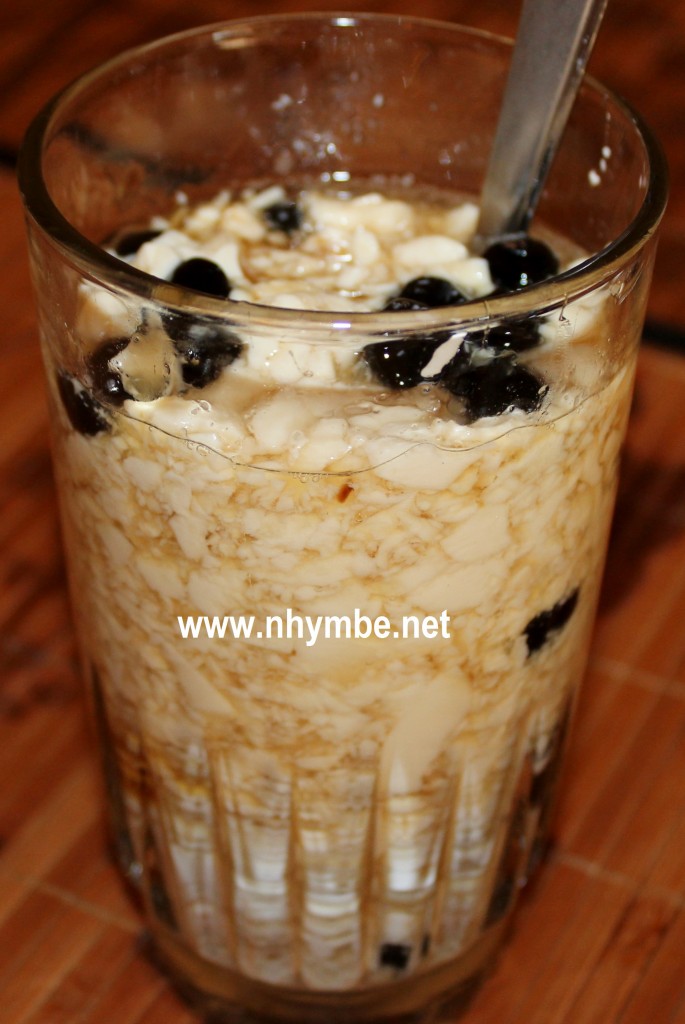 Ingredients:
all natural extra soft tofu – 11 ounce or 312 grams makes into 1 cup of taho
1 cup sago pearl – cooked and flavored with brown sugar
VARIATION: If you want to have another flavor or toppings instead of sago, you can also have nata de coco as shown in the picture above, or scraped coconut, depending on your own preference. 🙂
1/2 cup brown sugar for the arnibal
1/4 cup water – for the arnibal
1 teaspoon vanilla extract – for the arnibal mixture
Procedure:
1) Caramelized the brown sugar by mixing the water, sugar and vanilla extract and stir continuously under low heat.
2) Pour the extra soft tofu in a cup and heat it in micro wave oven for 5 minutes or by steaming it in 10 minutes.
3) When extra soft tofu is ready, add 2-3 tablespoons of caramelized brown sugar and 2 tablespoons of sago or nata de coco and your homemade taho is ready! Serve hot and enjoy!
Note: You can set aside in the fridge the extra cooked sago and caramelized sugar so you can make taho anytime you want if you have stocks of extra soft tofu.