Empanada Filipino Recipe.
Ingredients:
For the Dough
1 1/2 cup all-purpose flour
2 tablespoons sugar
1/2 cup butter – sliced into cubes
1/4 teaspoon baking powder
1/4 teaspoon salt
2 tablespoons cold water
1 raw egg white- beaten
For the Filling:
1 pound or 1/2 kg. ground pork or shredded chicken breast (depending on your choice)
1 small sized carrot – sliced into cubes
1 medium sized potato – sliced into cubes
1 tablespoon raisin
1/2 teaspoon salt
1/2 teaspoon sugar
1/4 teaspoon ground black pepper
1/4 knorr pork or chicken cube
1 tablespoon vegetable or canola oil for sauteing
1 medium sized onion – minced
2 cloves garlic – minced
Procedure:
For the Dough
1) Combine all ingredients except the water and egg. Then mix thoroughly. Once mixed completely, pour the water and egg into the mixture and form a soft dough.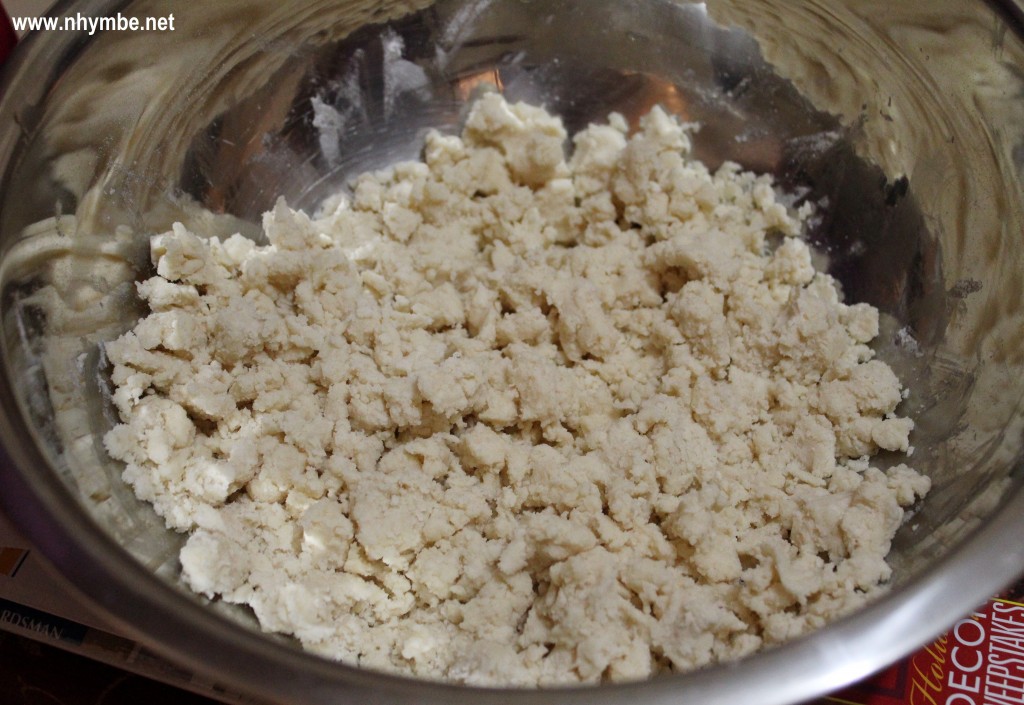 2) Get 1-2 tablespoon of the dough and form it into small ball by rolling it between your palms. Do this procedure for the rest of the dough mixture until it is consumed. Put the dough balls into a tray and set aside for few minutes.
3) Meanwhile, you can now start cooking your filling by sauteing the garlic, onion and ground pork.
4) Add the soy sauce, sugar, black pepper, and pork/chicken cube. Saute until water evaporates completely.
5) Add the potato and mix. Simmer for 3 minutes then add the carrot and raisin. Let it simmer for another 4 minutes. Filling is ready.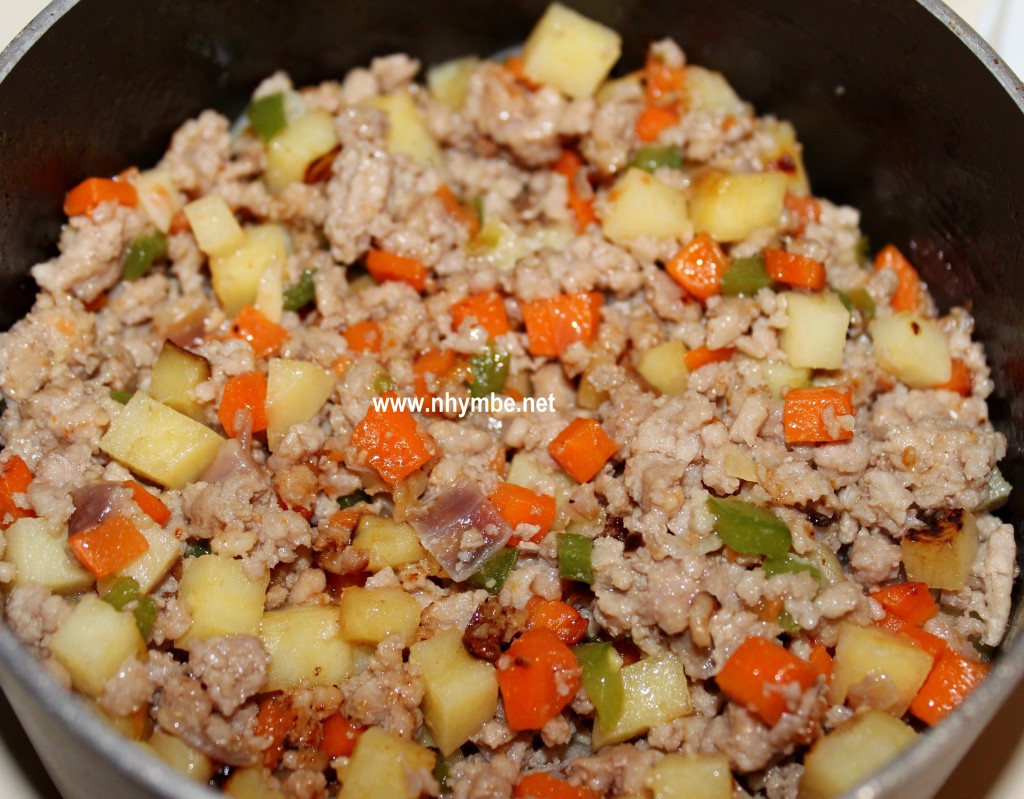 Tip: For easier wrapping of empanada, I usually refrigerate or chill the filling for 2-3 hours to solidify the filling. But if you don't want to wait for that extra hours, it's alright to wrap right away.
6) Flatten the ball-like dough by pressing it using your palm then use a rolling pin to flatten it fully.
7) Put 1-2 tablespoon/s of filling at the center of the dough. Fold the dough so that opposite ends meet, then press the edges of the dough and seal. Brush it with foamy-like beaten egg white.
8) Ready for frying! Fry until light brown under medium heat.
Variation: You can also bake the empanada if you desire. Preheat oven at 400 degrees Fahrenheit for 8-10 minutes. Coat the crust with beaten egg white to make it crispy by using a brush. Grease the baking pan then arrange the empanadas in it and bake for 25 minutes at 400 degrees Farenheit.
9) Ready to serve! Enjoy eating!
Can make 6-8 medium size empanada.