Dinengdeng Buridibod nga Marunggay, Bungon/Alukon ken Katuday. Buridibod is the term we, Ilocanos, use when a dinengdeng or inabraw (Ilocano, soupy dish with mix of different kinds of vegetables plus fried or grilled fish, flavored with bagoong or fish sauce) uses kamote (sweet potato) as the main ingredient.
In this recipe, I combined young malunggay fruit, sweet potato, bungon/alukon, katuday and grilled bangus. For a native Ilocano like me, this buridibod is simply the best! Nagimas unay ti dinengdeng apo! Manganen!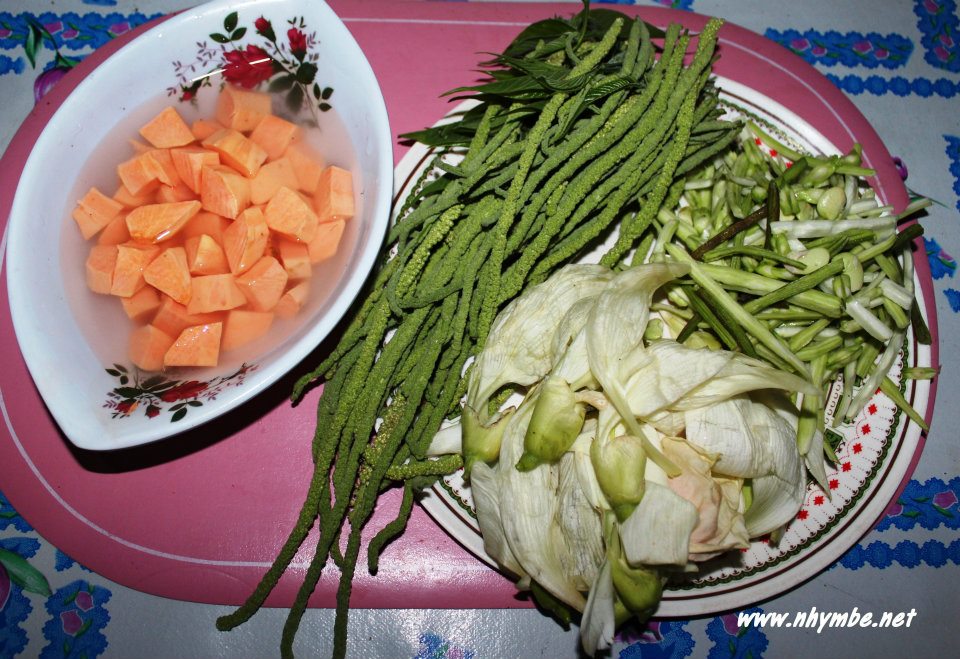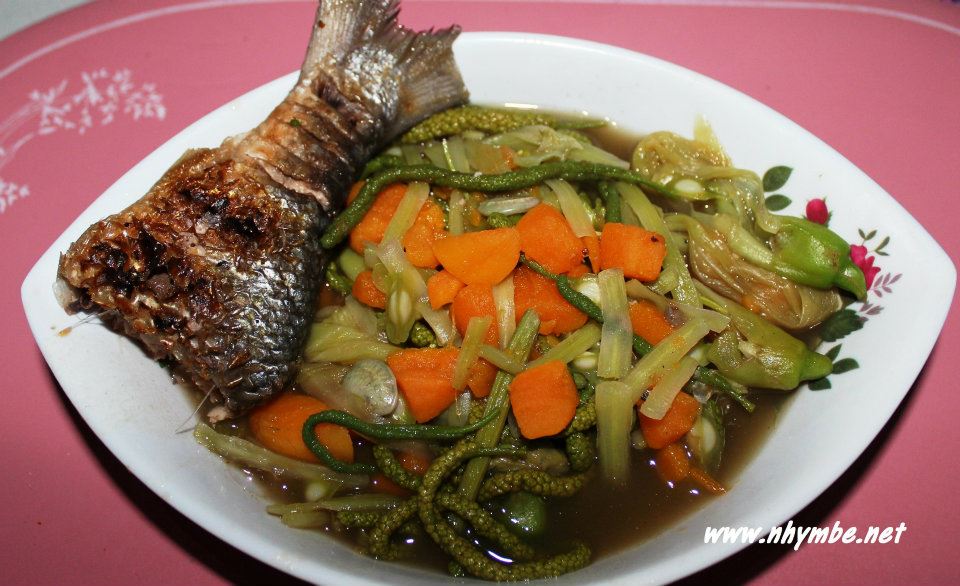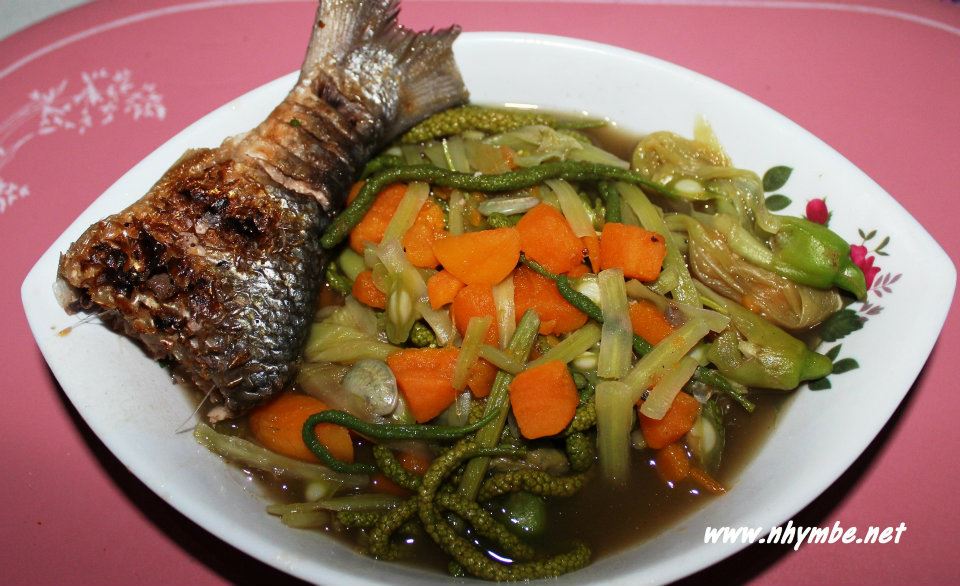 Ingredients:
2 pcs. medium sized kamote (cut into tidbits)
1/2 kg. bunga ng malunggay (peeled and cut)
1/4 kg. bungon/alukon
a handful of katuday flower/blossom (cleaned & rinsed properly )
1/4 cup fish bagoong sauce
a pinch of magic sarap/vetsin
1 grilled medium sized bangus/milk fish
2 cups of water
Procedure:
1) In a pot, add the water and grilled bangus and let it boil.
2) Add the bagoong, kamote and magic sarap, let it boil and simmer until kamote is well-cooked.
3) Add the malunggay and bungon/alukon, let it boil and simmer for 5 minutes.
4) Add the katuday and simmer for another 2 minutes.
5) Ready to serve with hot steamed rice.