Macaroni salad is often present in a typical christmas, new year, birthday celebration of Filipinos. I don't know why but this dessert during special occasions is well-loved by many Filipinos aside from cake and ice cream.
Since I'm one of those who really love this dessert, I also have my own version of it…very creamy and tasty because I really want it that way; I put generous amount of mayonnaise, all purpose cream and cheese.
Click here for the recipe of buko pandan dessert.
Click here for the recipe of agar agar gulaman and fruit coctail recipe.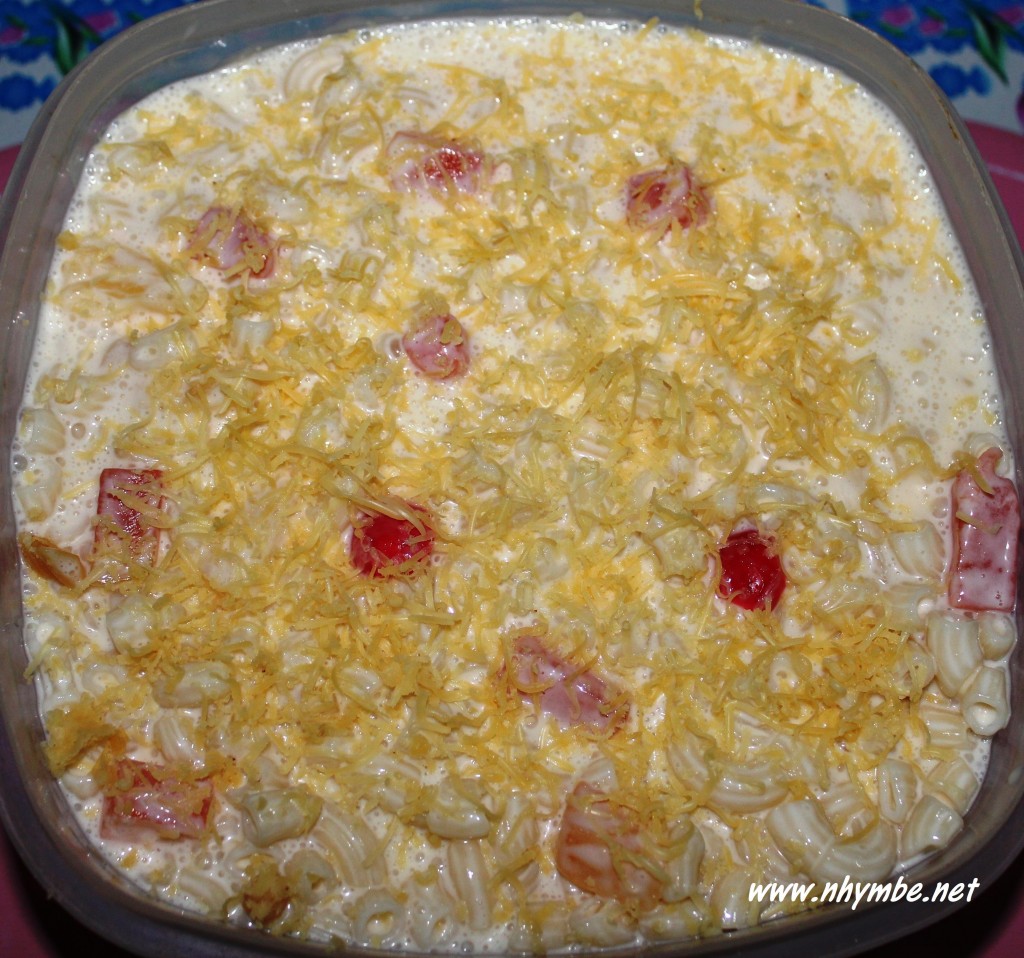 Ingredients:
1 kilogram macaroni pasta
3 cans alaska condensed milk (365 ml)
3  tetra packs nestle all-purpose cream (365 ml)
1 pack ladies choice real mayonnaise (370 ml)
1 box kraft eden cheese
1 can del monte fruit cocktail (medium-sized)
2 packs nata de coco (400 g) – green and red color
Cooking Procedure:
1) Boil the 1 kg. pasta for 10 to 15 minutes.
2) Blanch cooked pasta with tap water, then drain it. Also, drain the fruit cocktail and nata de coco.
3) In a mixing bowl combine the macaroni pasta, fruit cocktail, nata de coco, mayonnaise, all purpose cream, condensed milk and grated cheese.
4) Put the mixture in a desired container.
5) Refrigerate for four hours or overnight.
6) Ready to serve. Serve it chilled. Enjoy! 🙂