Pancit Malabon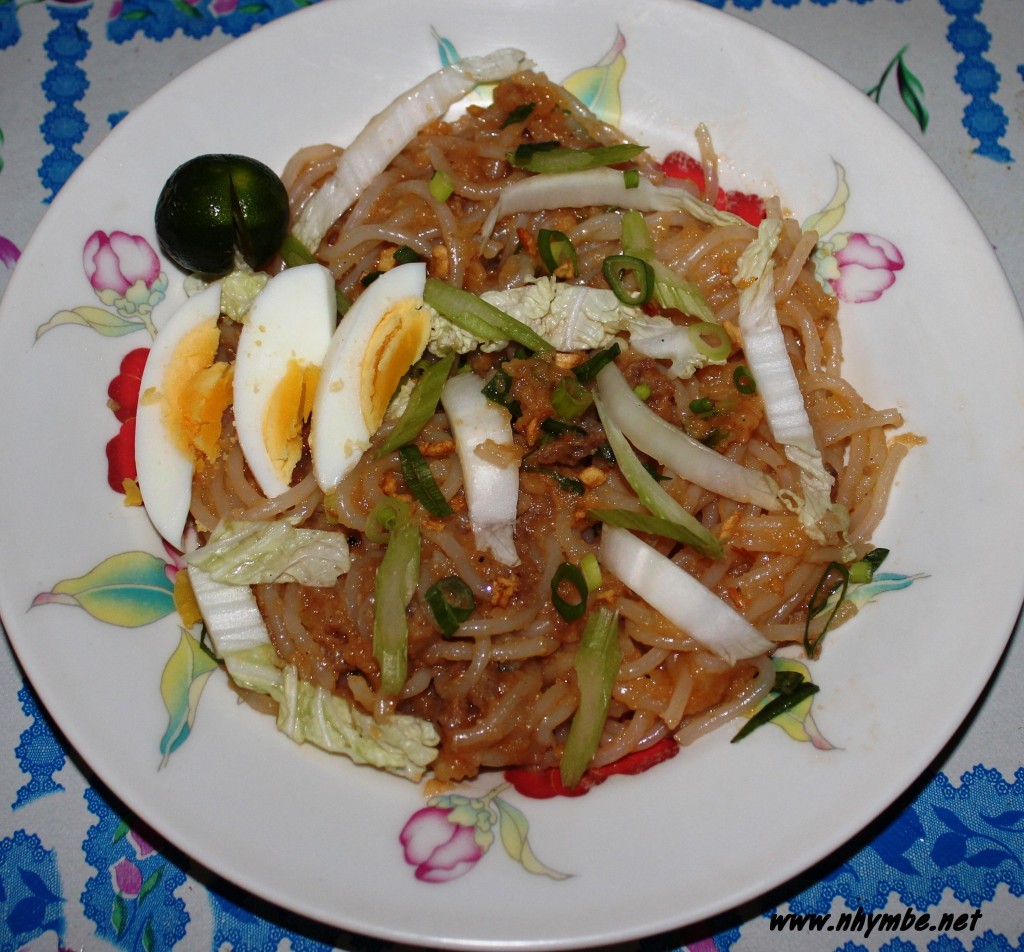 Ingredients:
1 kg. pancit malabon
½ kg. pork chop (sliced into strips, boiled for 5 minutes)
5 big cloves (sliced thinly)garlic
2 pcs. (minced) onion
5  pcs. onion leaves
1/2 kg. medium-sized shimps
1 small pack of knorr shrimp cubes
a pinch of black pepper
½ cup patis
5 packs (powderized) kropick/chicharon baboy
4 pcs. (sliced) boiled eggs (medium size)
1 2 stalks celery (cut into srips and blanched in hot water)
1 medium-sized cabbage/Chinese cabbage (cut into srips and blanched in hot water)
atsuete powder or 1 small sachet of yellow food coloring






Procedure:

Pakuluan ang pansit malabon ayon sa instruksiyon na nakalagay sa plastic nito. Huwag kalimutang lagyan ng 1 kutsarang rock salt at 2 kutsara ng vegetable oil. Hanguin ang nalutong bihon at patuyuan sa strainer. Pagkatapos ilagay ito sa malinis na lalagyan.
Igisa ang bawang. Hintaying maging golden brown ang kulay. Hanguin ito at dikdikin ng pinong-pino.
I-steam ang hipon. Balatan ang mga hipon at itabi ang pinagbalatan at ulo nito tsaka dikdikin. Ibabad sa 2 tasa ng mainit na tubig ang dinikdik na balat ng hipon tsaka salain at itabi ang katas.
Igisa ang karne gamit ang mantika na pinag-gisahan ng bawang, tsaka lagyan ng 1 kutsarang patis.  Hanguin ang karne pagkatapos ng 5 minutong paggisa nito.
Igisa ang sibuyas gamit ang mantika na pinag-gisahan ng bawang at karne. Idagdag ang mga ibang spices tulad ng paminta, kalahati ng onion leaves na na-slice, shrimp cubes, patis at yung katas galing sa dinikdik na pinagbalatan ng hipon. Hintayin itong kumulo tsaka idagdag ang kropick/chicharon baboy. Dagdagan ng tubig kung kinakailangan.
Haluin ito hanggang sa lumapot. Timplahin ng ayon sa kagustuhang timpla.
Ihalo ang sauce sa pancit malabon. Ilagay sa flat na lalagyan tsaka ilagay ang mga toppings na hipon, cabbage, karne, celery, onion leaves at bawang.