Chopsuey is a Filipino-Chinese dish of mixed vegetables like broccoli, cauliflower, green beans, sweet peas, carrots, celery, red or bell pepper and cabbage.
You can add sliced pork meat, or chicken, or chicken gizzard & liver, or shrimp and fish balls depending of your own preference. As for me, I usually include the combination of pork meat, fishballs and boiled quail eggs; or chicken gizzard, liver and fishballs. Here's my version of chopsuey Ilocano. Have fun cooking! 🙂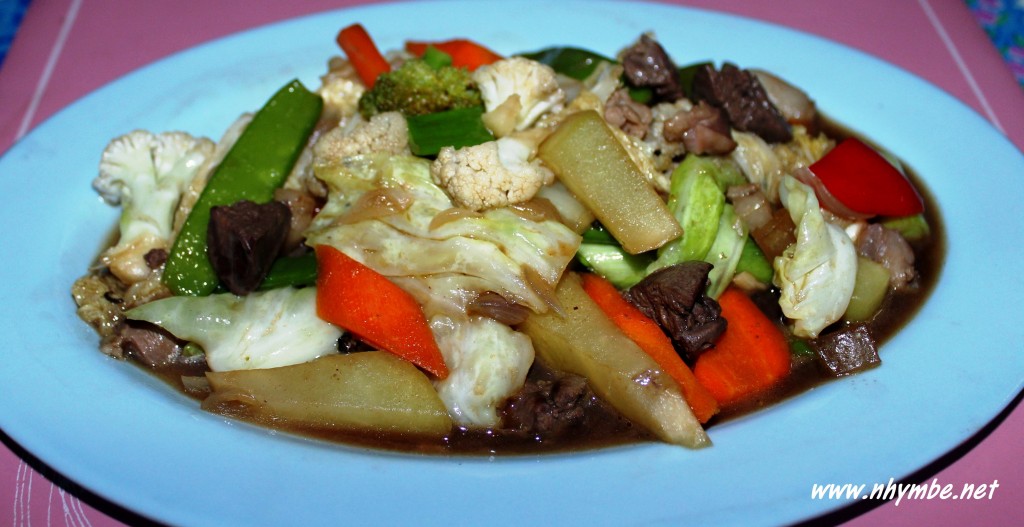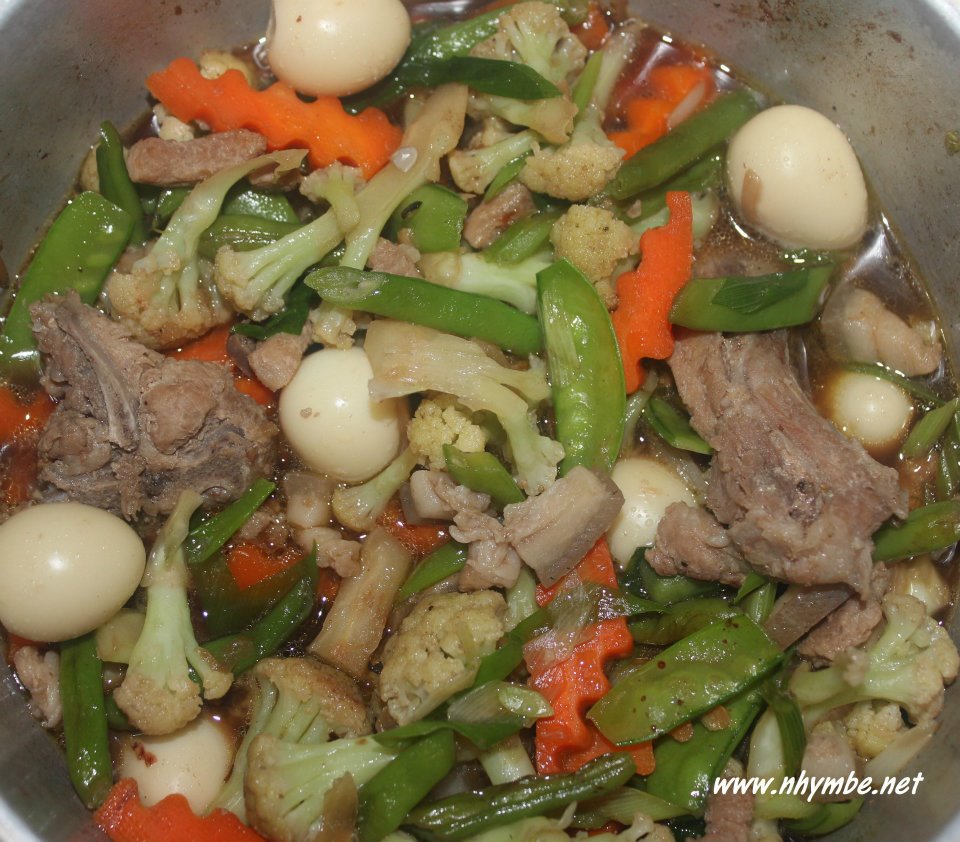 Ingredients:
1 kg. combination of vegetables like broccoli, sweet peas, carrots, red bell pepper, celery, cauliflower, cabbage and potato
1/2 kg. chicken gizzard and liver or pork meat (sliced into strips)
1/4 kg. fish balls (sliced)
2 medium sized red onion – finely sliced
3 cloves garlic – crushed and minced
1/2 tsp. black pepper
2 tbsp. oyster sauce
2-3 tbsp. soy sauce
1/4 of the shrimp broth cube
1/2 cup of water
20 pcs. quail eggs – boiled (if desired to include in chopsuey)
Instructions:
1) Saute garlic until golden brown followed by the onion, chicken gizzard & liver or pork meat, fish balls then add the soy sauce. Saute until liquid is reduced or until meat and fish balls turn to light brown.
2) Add the potato, followed by the oyster sauce and shrimp broth cube, black pepper and simmer for 1 minute.
3) Add the water, let it boil then add the carrots, cabbage and red bell pepper. Simmer for 1-2 minutes.
4) Add the cauliflower, broccoli, sweet peas and celery and mix gently. Simmer for 1-2 minutes. Make sure not to over cook the vegetables.
5) Add the boiled quail eggs, mix gently then ready to serve with steamed rice.