Dinengdeng na Mongo na may Kamias "Dinengdeng nga Balatong nga Naalseman ti Pias"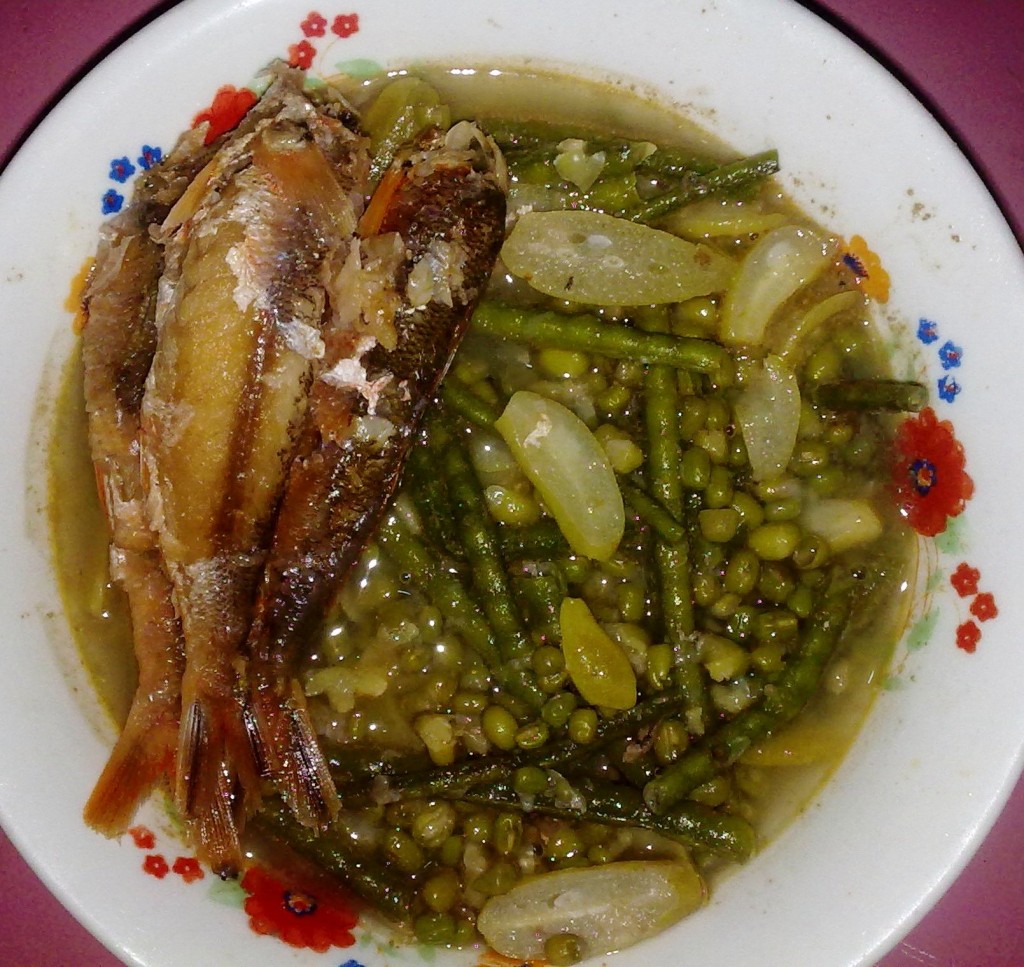 Ingredients:
Freshly picked mongo vegetable
kamias or "pias" in Ilocano
fried dalagang bukid
4 tablespoon fish bagoong sauce
3 cups water
a pinch of magic sarap or vetsin
Instructions:
1) Boil the water then add the fish bagoong, magic sarap and fried fish. Let is simmer for 1 minute.
2) Add the fresh mongo vegetable and simmer for 15 minutes or until the mongo becomes tender.
3) Add the kamias and simmer for another 3-5 minutes. Add salt and kamias if necessary or according to your own preference.