Dudumen Inkiwar is actually a glutinous rice, originally white in color but this blackens when held on fire by stalks of the grain.
Afterwards, the rice is pounded lightly in stone mortars using pestles to separate chaff from the grains then filtered in a bamboo-woven receptacle called "bilao/bigao." Farmers harvest glutinous rice differently from ordinary rice. They use a hand tool called 'rakem/iket' to cut the ripened plant's stalks one by one. Dudumen rice becomes available in the month of September to November in Ilocos region in the Philippines.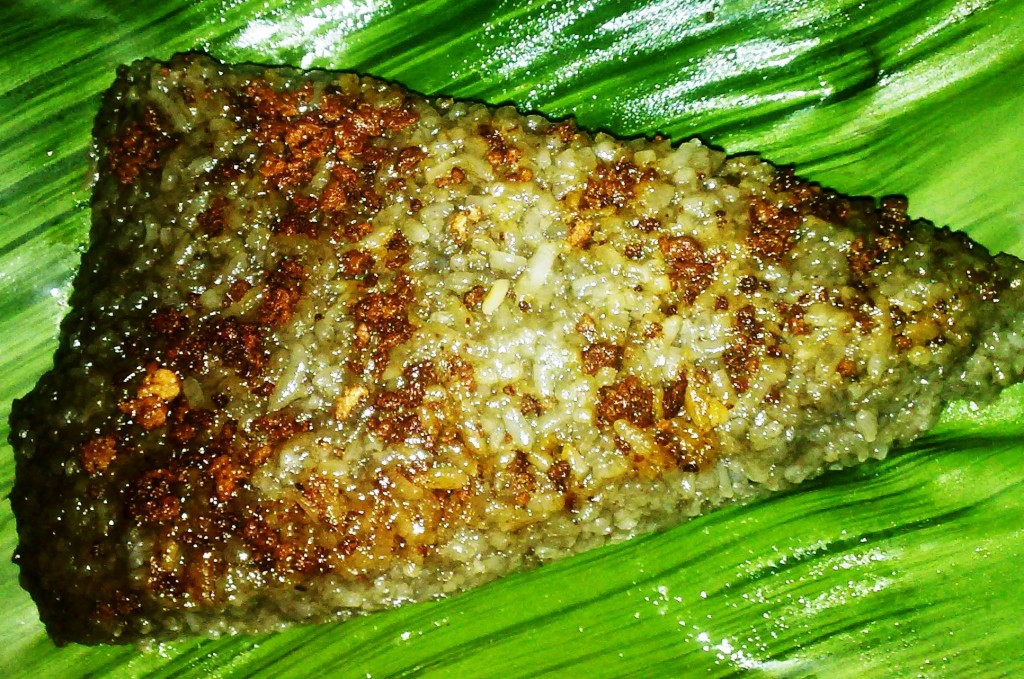 The process of dudumen rice cake or in Ilocano inkiwar nga dudumen, is almost the same with the regular "malagkit rice cake". The only difference is that, the malagkit rice cake is cooked first in a rice cooker before cooking it again in a pan with coconut milk. While the dudumen rice was cooked from the very start on fire and it is sold that way in the market. Click here for the Malagkit rice Cake/Inkiwar Recipe.
Ingredients:
1 kg. dudumen rice
500 ml coconut milk
1 cup brown sugar
1 tsp. salt
Procedure:
To make a dudumen rice cake, the black grain is cooked in a large pan or wok mixed with coconut milk or in Filipino called "gata ng niyog". If you want to make the dudumen softer, you soak it in 2 cups of water for 30-40 minutes before cooking it with coconut milk.
1) Pour the coconut milk in a large pan.
2) Let it boil for 20 minutes. If you want to have a "latik" (precipitate forms into a dark brown color) toppings,
continue boiling until coconut oil comes out and the latik is formed.
3) Turn off the heat and remove the latik by using a strainer.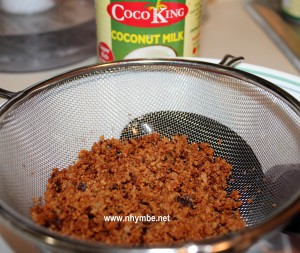 4) Under low heat/fire pour the dudumen rice in a pan with coconut oil/milk and mix thoroughly or until it becomes sticky. Put in a flat container and ready to serve. Share and enjoy 🙂