Ginisang Bitsuelas Beans "Inggisa nga Bukel ti Lubias" (Sauteed White Kidney Beans or Cannellini Beans Stew)
This dish an original Filipino recipe. I remember my childhood days during rainy season, my mother used to cook this for our dinner paired with fried galunggong and tomato (as sawsawan) or fried "tuyo" (dried fish) and sukang iloko (vinegar). For some reason, I always associate this dish during rainy season…I feel that it's a perfect food to eat when it's cold and raining. It's funny but this dish brings me back to happy childhood memories. This dish is quite personal for me though it's very simple…just the usual sauteing or gisa-gisa the Ilocano way. Here's my version…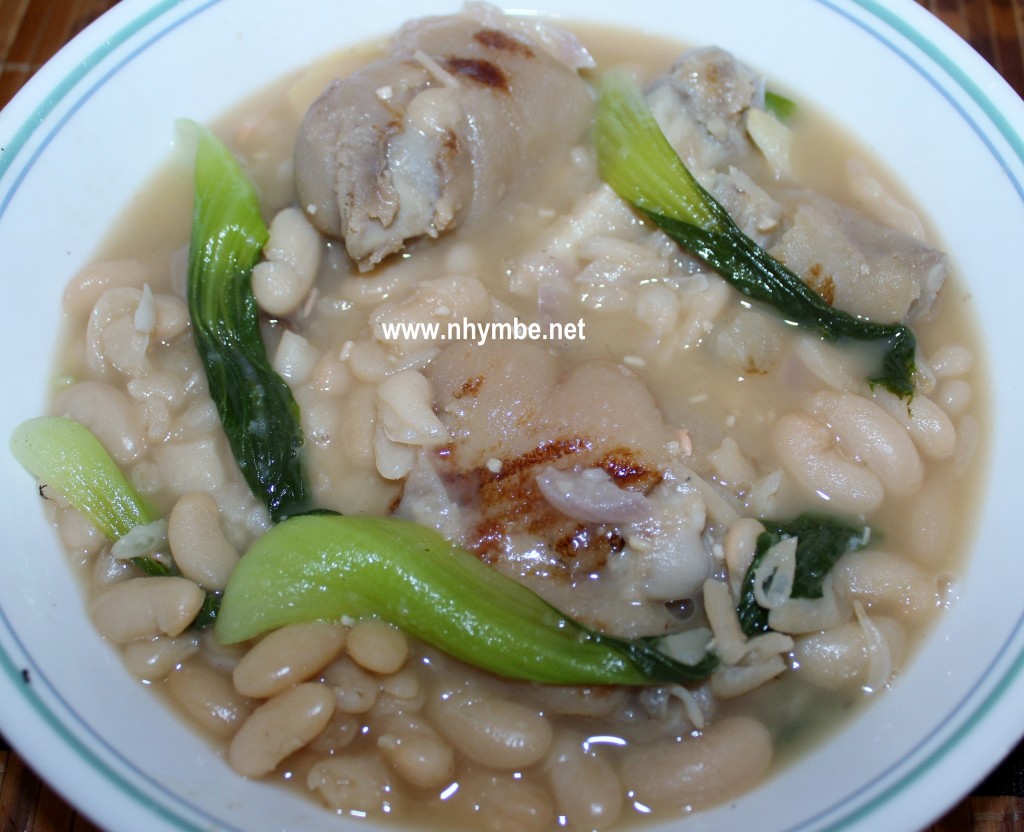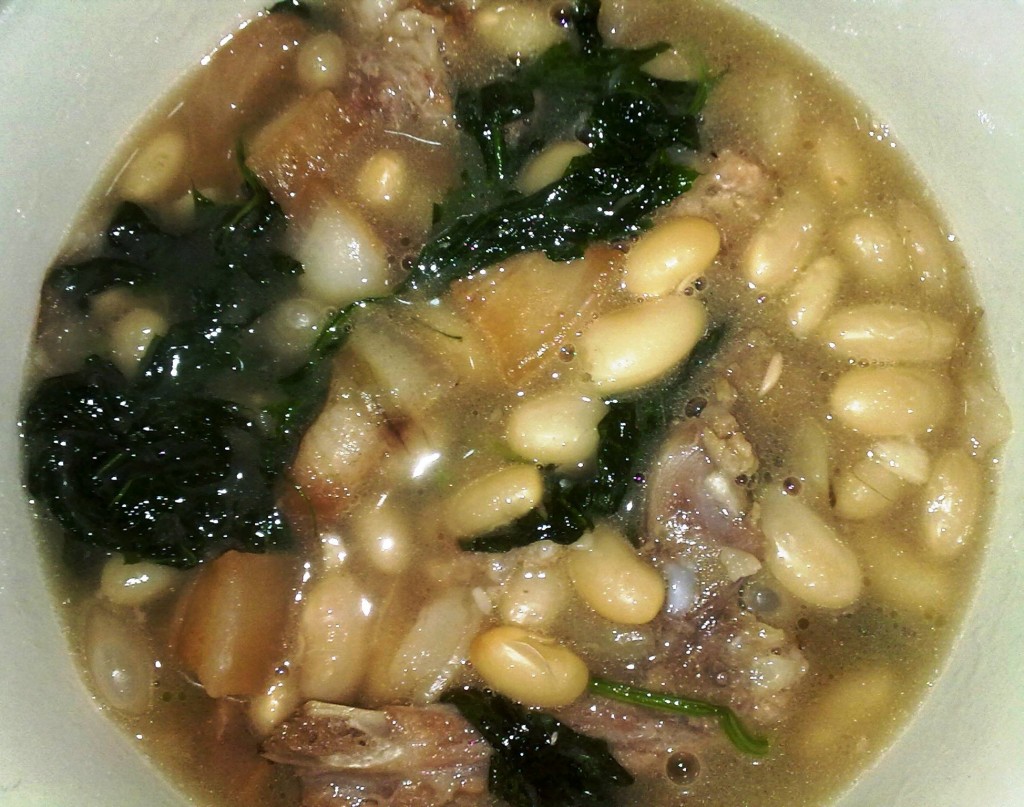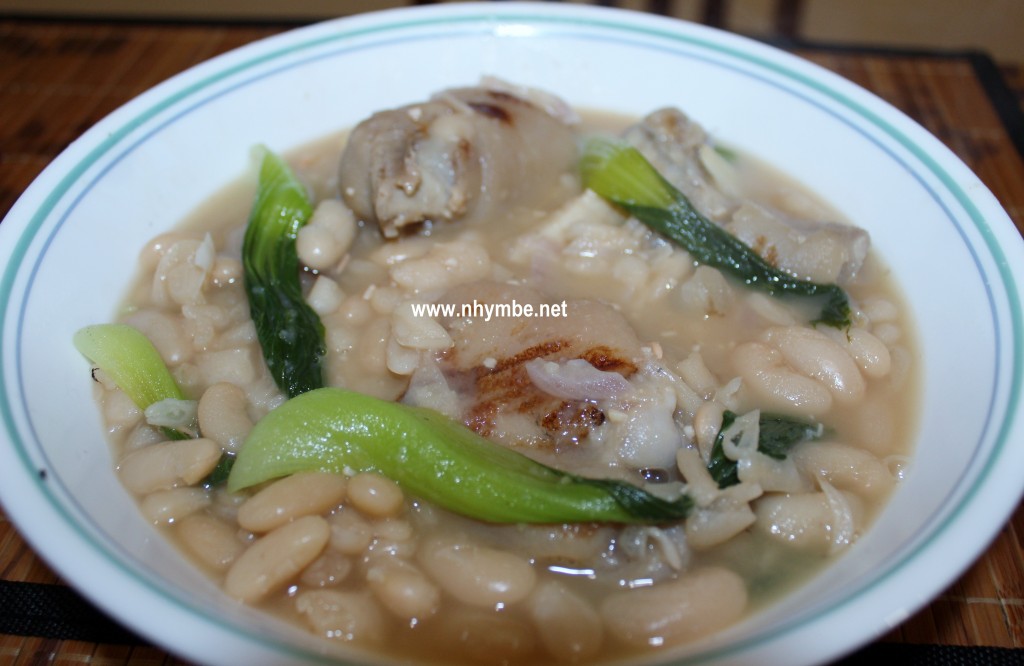 Ingredients:
1 cup white kidney beans
1 bundle ampalaya/bitter gourd leaves or petsay (depending on what is availabale) – leaves are individually separated then washed thoroughly.
1/2 kg. pork spare ribs or pork chops (sliced into chunks) or 1 paa ng baboy or kukod ti
baboy in Iloko (1 pig's foot) – cut into 1 inch long
1/4 cup fish bagoong
2 tbsp. oil for sauteing
4 cloves of garlic – crushed and minced
1 large red onion – finely sliced
Procedure:
1) Boil the beans for 30-40 minutes or until tender but make sure that
the beans are not too tender that it's no longer whole (dapat buo-buo pa rin)
2) While you're boiling the beans, boil also the paa ng baboy or spare ribs in a
separate pot or sauce pan until tender. Reserve the pork stack (pinagpakuluan) for
it will be used for the stew.
3) Now you're ready to saute garlic until golden brown, followed by the onion and meat.
4) When liquid is reduced or meat turns into light brown, add the bagoong and mix until
well-blended.
5) Add the beans (which has been boiled earlier) and the pork stack. Mix until well-
blended and let it boil.
4) Add the ampalaya leaves and simmer for 30 seconds.
5) Remove from heat and ready to serve with steamed rice.