Chicken Broccoli Recipe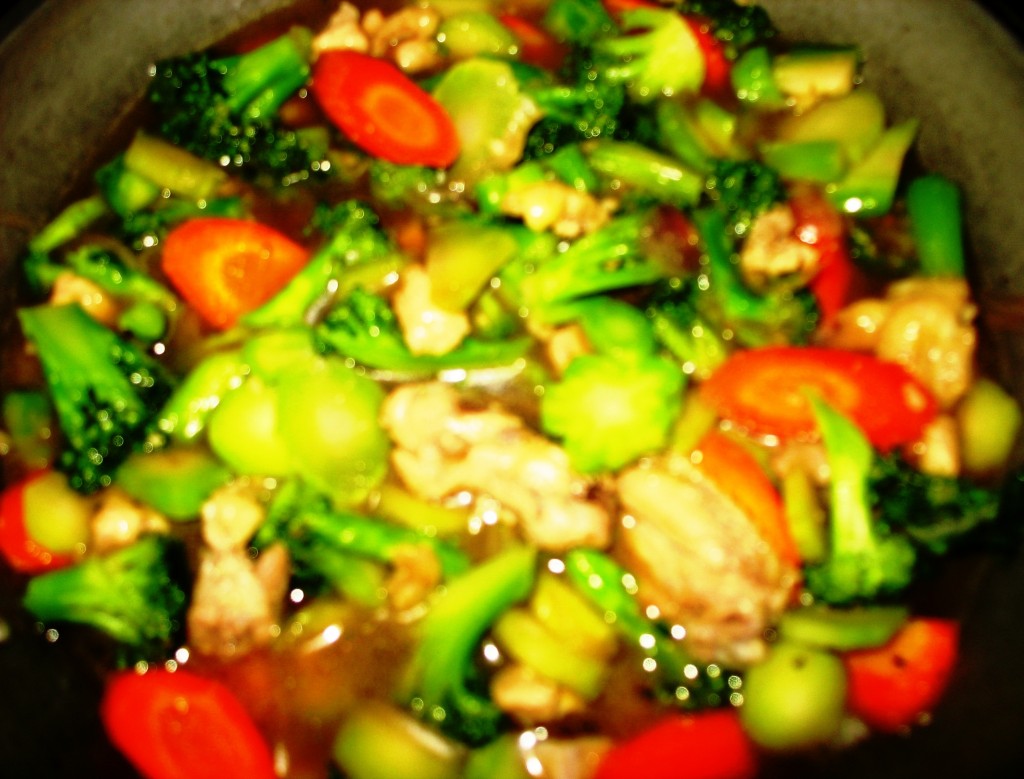 Ingredients:
1 kilogram broccoli
½ kilogram chicken breast
2 pieces medium-sized carrots (sliced)
3 tablespoon fish sauce (patis)
1 teaspoon brown sugar
1 large-sized onion (minced)
3 cloves garlic (minced)
½ teaspoon black pepper (paminta)
Pinch of vetsin
½ cup of water
1 tablespoon cooking oil
Salt to taste
Instructions:
1) In a large frying, heat cooking oil. Saute garlic, onions and chicken until golden brown. Add patis to taste.
2) Add broccoli, carrots, black pepper, brown sugar, vetsin and stir fry for about 5 minutes.
3) Add water and let boil. Add salt to taste.
4) Serve hot in dish paired with steamed rice.