Broiled whole chicken recipe or Litson Manol. I rarely do this recipe for native chicken because it takes more time in preparing and cooking.
I usually marinate it overnight, season it with garlic, lemon grass, salt, black pepper, and kutsay or sometimes tamarind leaves. The lemon grass and kutsay or tamarind leaves make the chicken more flavorful and give a more tempting aroma.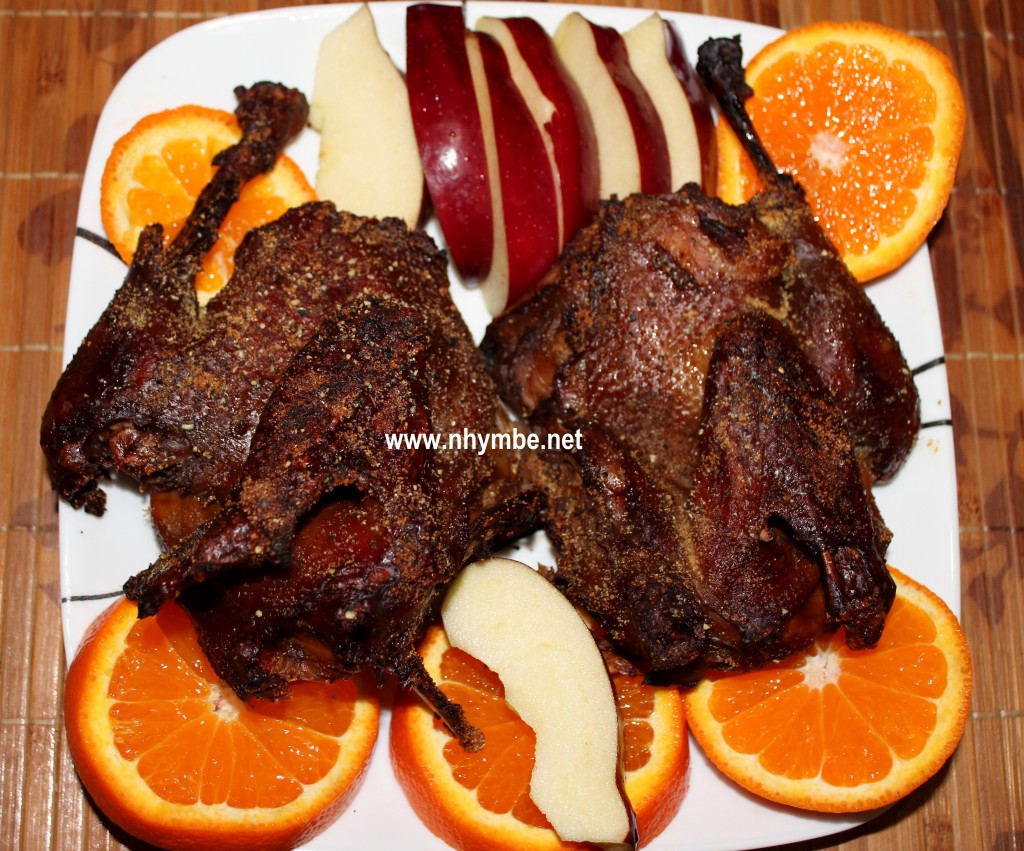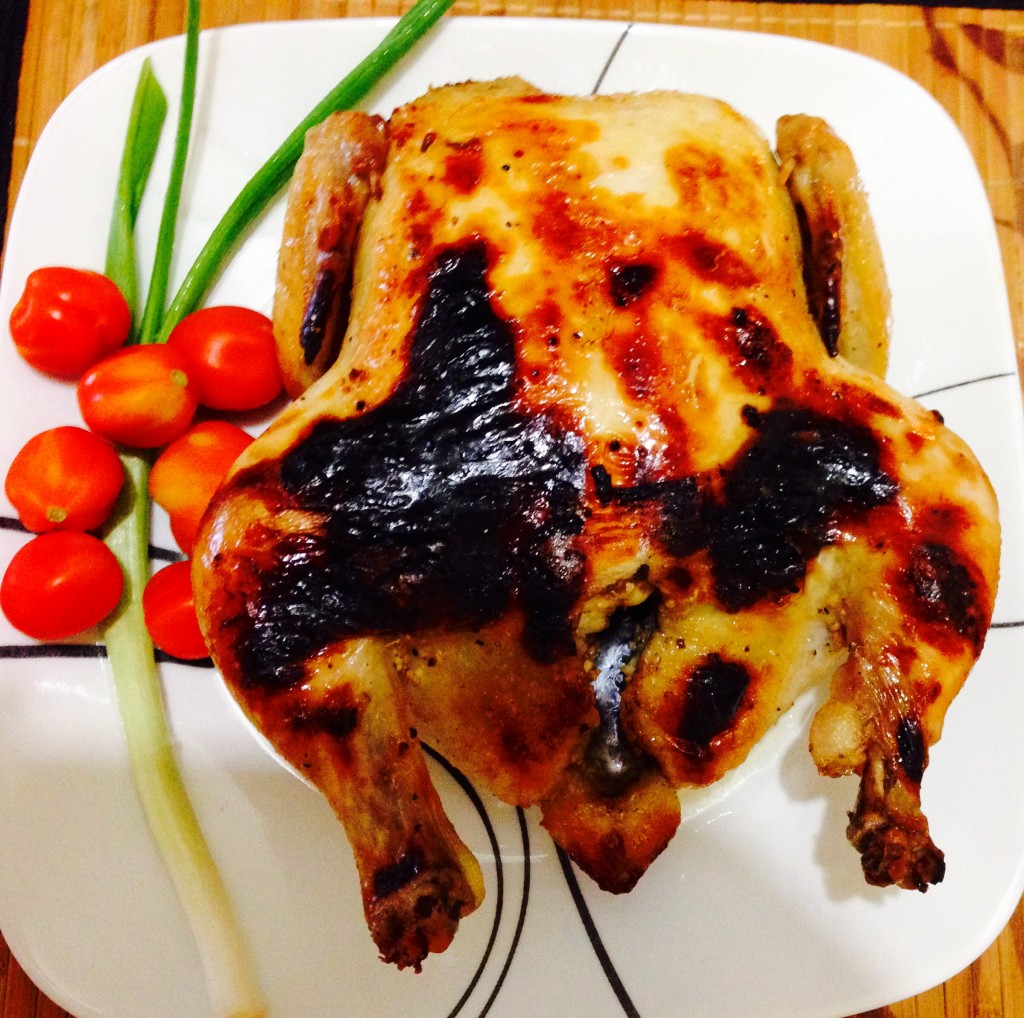 Ingredients:
1 whole native chicken – dressed (if native chicken is not available, the 45 days chicken that can be bought in the market will do)
5 lemon grass leaves – cut into 2 inches
10 kutsay leaves
1 cup soy sauce
2 cups water
3 tablespoons brown sugar
5 cloves of garlic – minced
2 tablespoons salt
1 tablespoon ground black pepper
Procedure:
1) Mix all together in a large bowl the half of the garlic, pepper, salt, soy sauce, water, and half of the lemon grass. This will be the marinade mix for the whole chicken. Marinate the whole chicken for 4 hours or overnight if desired.
2) When ready for broiling, preheat the oven into 450 degrees Fahrenheit and set it to broil.
3) Rub the chicken with salt and garlic then insert the kutsay leaves and the remaining lemon grass in the chicken's breast and ribs.
4) Put the whole chicken in a baking pan lined with aluminum foil then ready to broil. Broil for 25-30 minutes or until the chicken turns to light brown.
5) Ready to serve with mang tomas all-purpose sauce or banana catsup. Garnish it with fruits if desired. Enjoy!