Coleslaw recipe with cherry tomatoes topping is so easy to make. You can have it in less than ten minutes. It's a healthy yet yummy appetizer salad.
Coleslaw in dictionary means a salad of finely sliced or chopped raw cabbage, usually moistened with a mayonnaise dressing. My version of this usually has a twist of Filipino…finely sliced cabbage, carrots, and cherry tomatoes. For the dressing, a little bit of vinegar (sukang Iloko), mayonnaise, ground black pepper and banana catsup. Sometimes I just add the ready coleslaw dressing bought in grocery store. It's also delicious and no need to exert time and effort to mix for the dressing. 🙂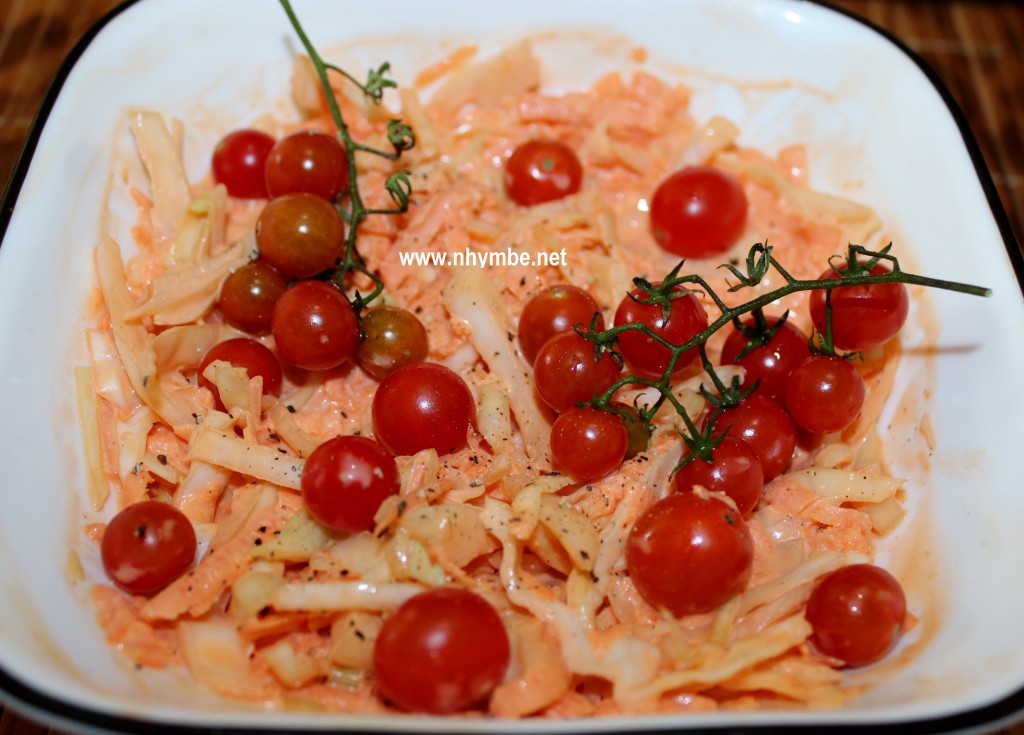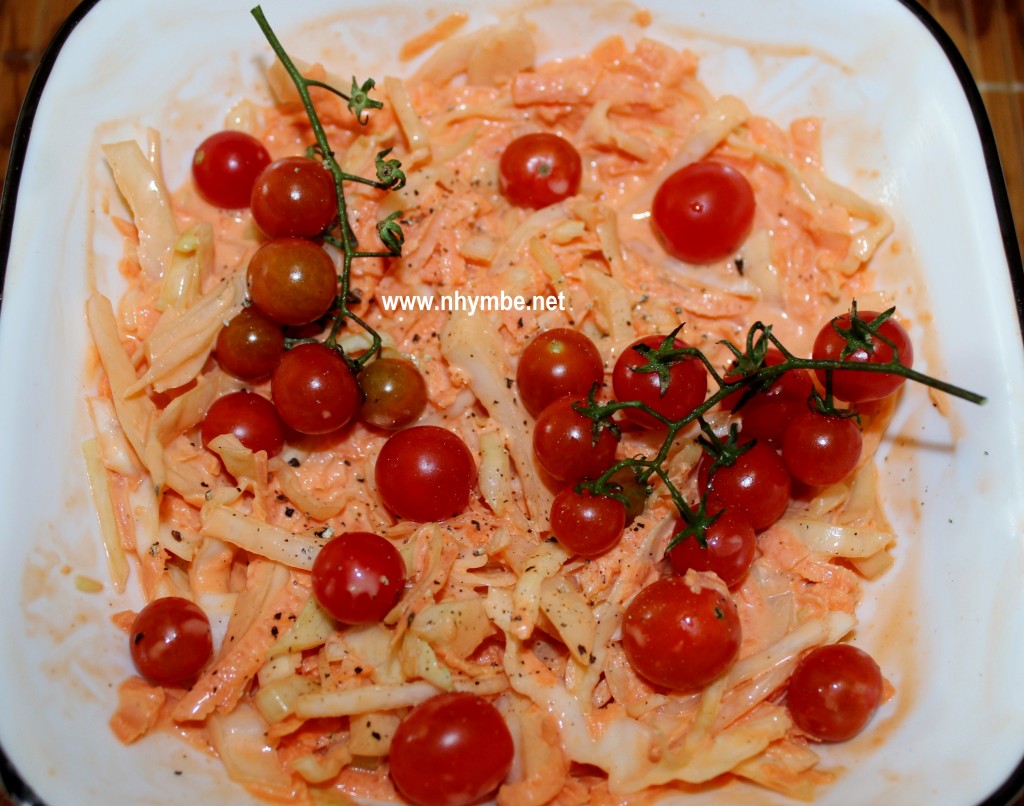 Ingredients:
1 whole small sized cabbage – sliced finely
1 medium sized carrots – sliced finely (julienne) or grated
1 cup cherry tomatoes
1 & 1/2 cup mayonnaise
1/2 cup banana UFC or jufran banana catsup
ground black pepper
1 teaspoon vinegar (sukang Iloko)
Variation: You can substitute the dressing with the ready to mix coleslaw dressing which can be bought in grocery store.
Procedure:
Mix all together the ingredients in a bowl, except the cherry tomatoes. Mix thoroughly until well-blended, top it with freshly picked cherry tomatoes. Ready to serve. Enjoy! 🙂