Banana cue, kamote cue, bitso-bitso, turon, maruya, lumpia, tokneneng etc. are common street foods that can be bought in any public market in Northern Luzon or I think all over the Philippines.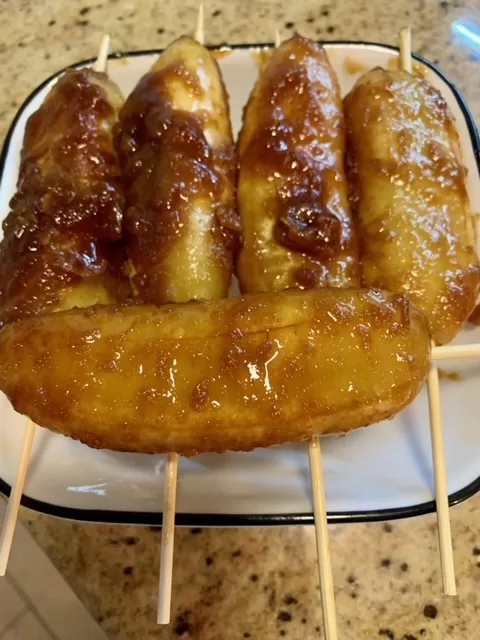 In my hometown, there are lines of stalls selling freshly cooked kamote cue, banana cue, bitso-bitso (karioka), turon, lumpia, maruya etc. I think that Philippines has the most available street foods that can be bought anywhere, anytime and any season. This makes me miss Philippines even more. If you are craving for sweets, just go to the market and there are varieties of sweet snacks to choose from! If you are craving for street foods like barbecue, tokneneng, isaw, chicken feet, balut, chicken gizzard dipped in vinegar sauce, fish balls, chicken balls, and the like, just go to the market or even in the "kanto" of your barangay and there are numbers of available stalls there. During summer, stalls for "pampalamig" (foods that soothes the heat of summer) like halo-halo, sago't gulaman palamig, buko juice, ice candy, pearl coolers and the like are always available in day time. So now that I'm in other country, aside from missing my family and Philippines as a whole, I also miss the foods there so much. Just like now, I'm craving for banana cue, I have no choice but to prepare and cook banana cue just to satisfy my craving.
Kailangan talaga dito paghirapan mo muna bago ka makakain ng gusto mong kainin. Di Tulad sa Pinas na punta ka lang sa kanto, eh may mabibili ka na dun na pagkain at mabubusog ka na sa halagang 20 pesos! Anyways, here's how I cook banana cue.
Ingredients:
5-8 pcs. large sized kamote saging na saba
1 cup brown sugar
2 cups canola/vegetable oil for frying
Instructions:
1) Heat the cooking oil. Add the brown sugar.
2) Set the fire/heat to low. Caramelize the brown sugar.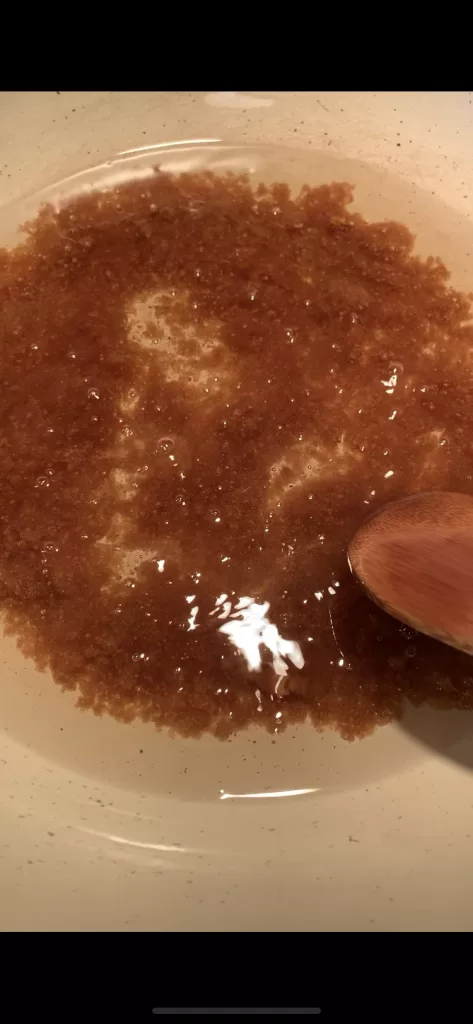 3) Add the bananas. Mix gently here and then, so the brown sugar sticks to the bananas. Continue frying for about 8-10 minutes.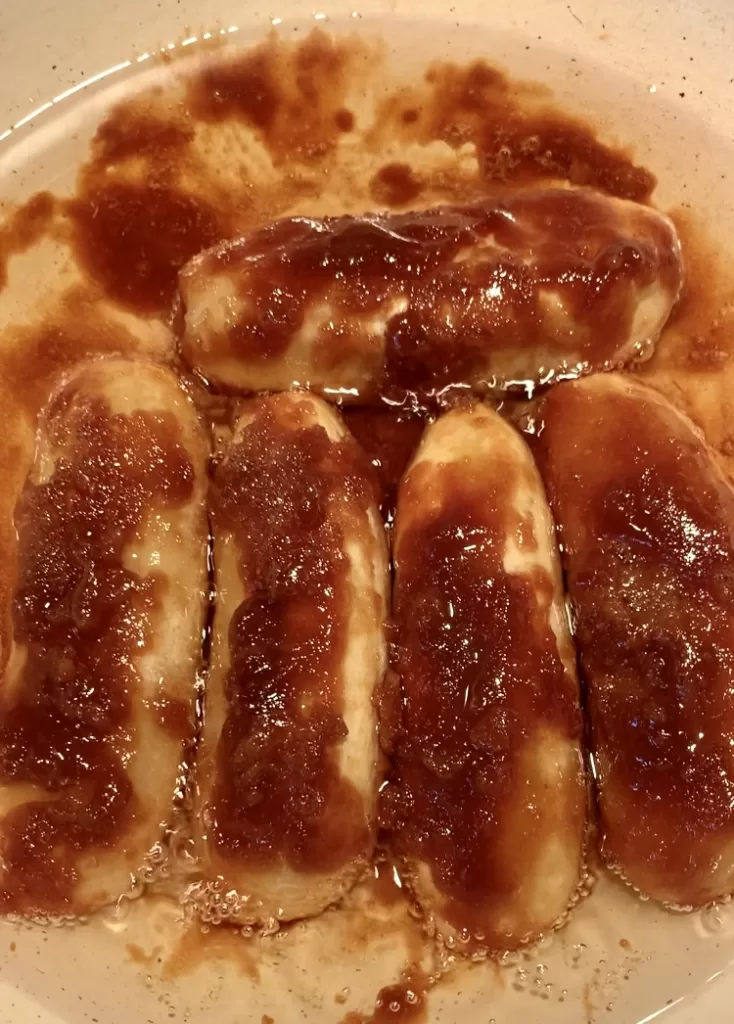 4) Turn off the stove. One by one, remove the fried bananas and set them on the wire rack or strainer to drain the excess oil.
5)  If desired, skewer ("tuhugin") the cooked bananas. Enjoy!