Stir fried vegetables recipe is very common and easy to cook dish. It's also nutritious and can always be available.
You don't know what to cook for the next meal and you have carrots and green beans in your fridge? Stir fry those with pork or chicken and voila you have an "ulam" 🙂
Since I'm a vegetable lover, I have different variations of this recipe. I have stir fried vegetables with beef, shrimp, squid, fishballs, pork, chicken breast strips, chicken gizzard and liver, pork etc. 🙂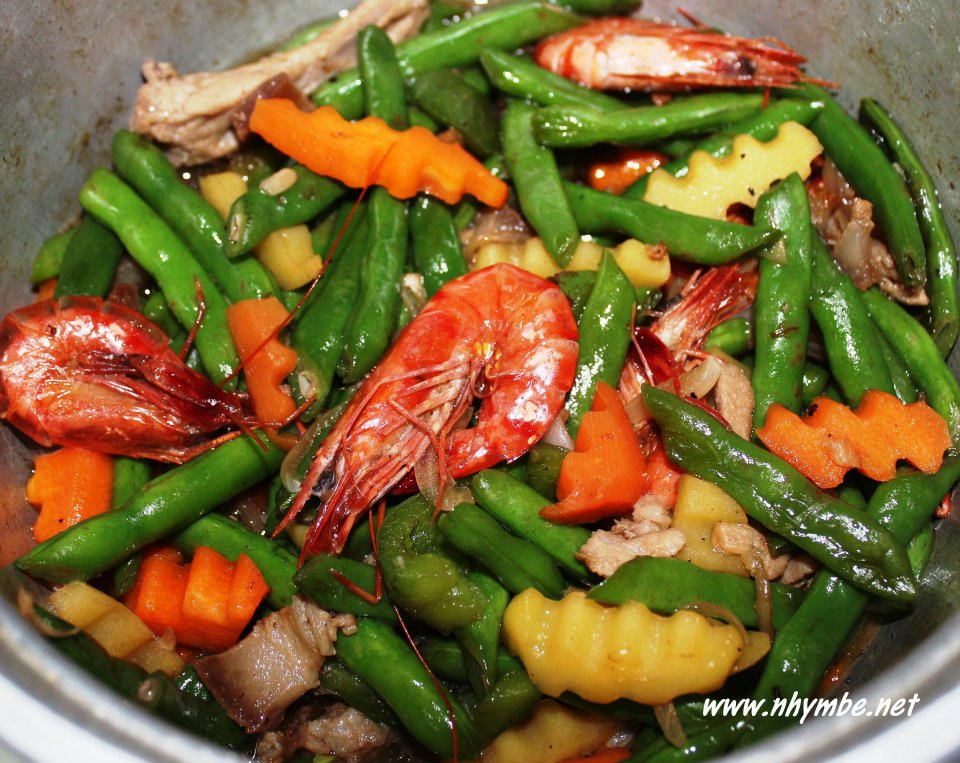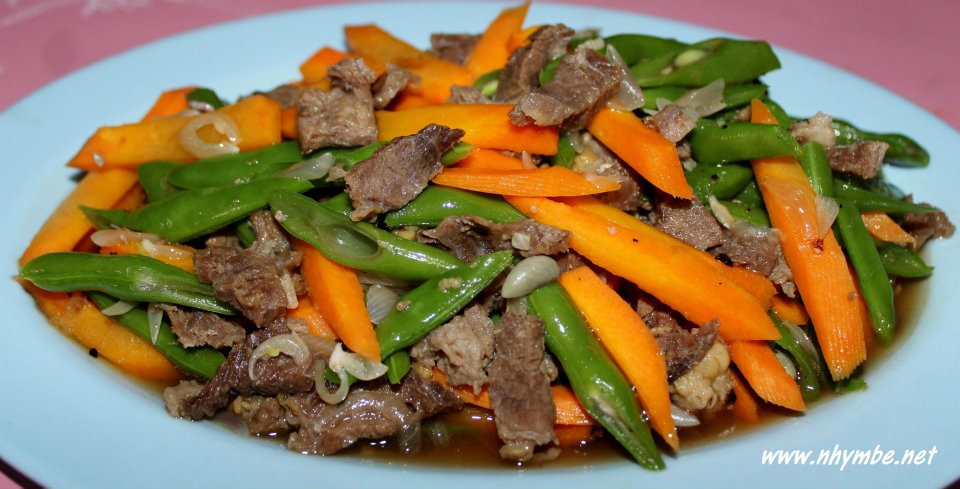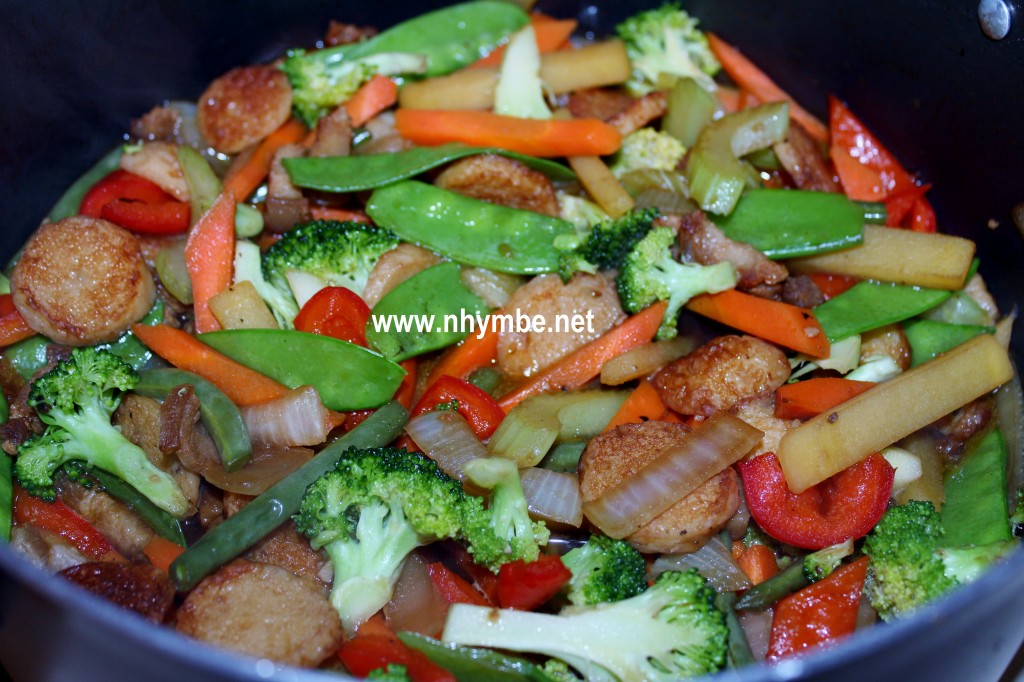 Ingredients:
1/4 kg. or 1 lb. shrimp
1/4 kg. pork chops – cut into strips
1/4 kg. green beans (lubias) – cut into 2 inches long
2 medium sized carrots – sliced into strips
2 medium sized potatoes – sliced into strips
1/2 tsp. black pepper powder
2 tbsp. oyster sauce
1 tbsp. soy sauce
1 medium sized red onion – finely sliced
2 cloves garlic – crushed and minced
Procedure:
1) Steam the shrimp in a cup of water for 2-3 minutes. Set aside the shrimp stack
2) Saute garlic, onion and pork followed by the potato. Add the oyster sauce, and soy sauce and continue sauteing for 2 minutes.
3) Add the green beans and shrimp stack and simmer for 2-3 minutes then add the carrots and simmer for another 2 minutes.
4) Ready to serve with steamed rice. Enjoy!