Skinless Longganisa is one of my husband's favorite breakfast, paired with over-easy egg and fried garlic rice.
 So instead of buying in Filipino store a skinless longganisa every week, I tried making it, to be sure that my skinless longganisa is free from any preservatives, it's tastier because the ground pork I use is fresh and of course, it costs lesser than what we buy in store. 🙂 There goes my being "Ilocano" again… thrifty as they say but I don't care… I just want to make sure that what we eat are clean and as much as possible free from preservatives.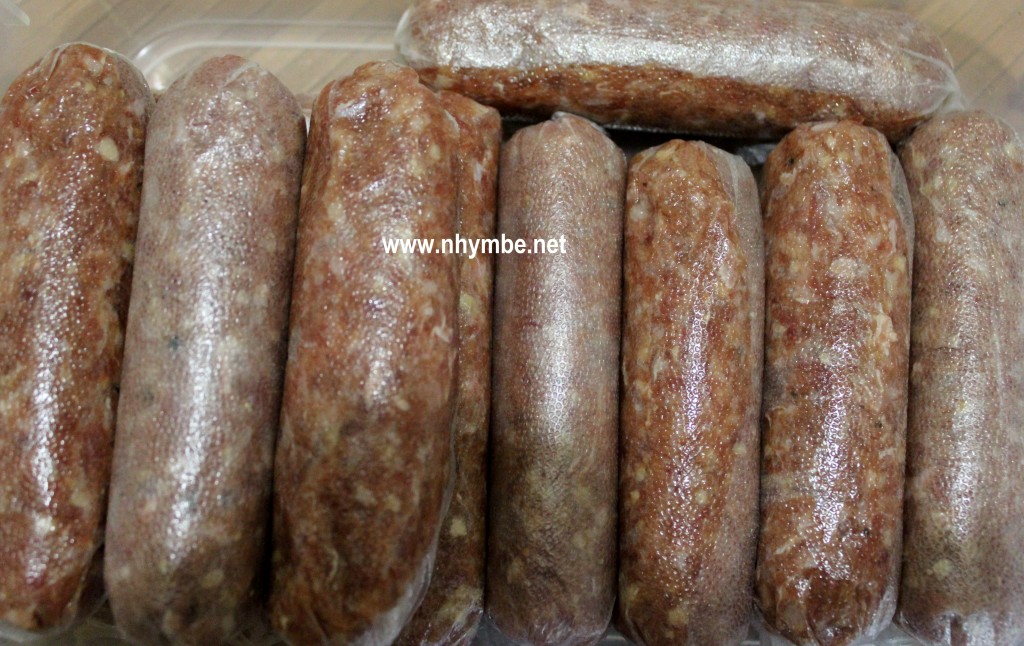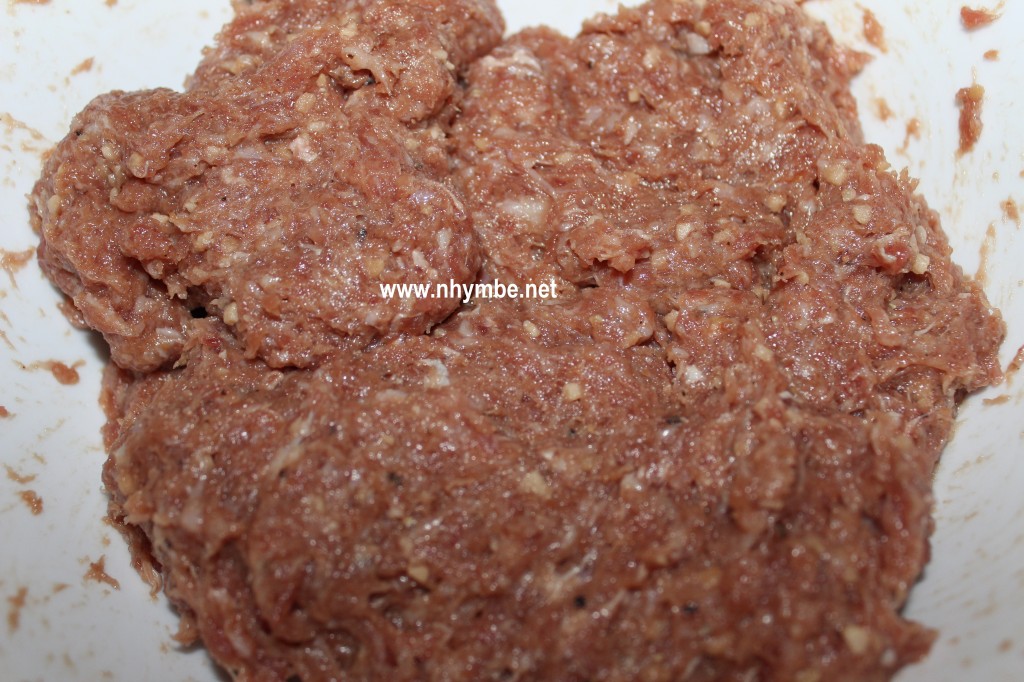 Ingredients:
1 pound or 1/2 kg. ground pork
2 tablespoons brown sugar
1 tablespoon minced garlic
1 tablespoon worcestershire sauce or oyster sauce
1 tablespoon balsamic vinegar (sukang iloko if balsamic vinegar is not available)
1 tablespoon soy sauce
1 teaspoon iodized salt
1 teaspoon black pepper (freshly ground)
wax paper for wrapping
Procedure:
1) In a bowl, mix all together the ingredients thoroughly.
2) Scoop 2-3 tablespoons of pork mixture and wrap it with wax paper.
3) Put the wrapped longganisa in the freezer for about 4 hours or overnight.
4) When ready to cook, unwrap the sausages, and put them in a pan with 1/2 cup of water. Let it boil under medium heat, until water completely evaporates.
5) In a separate pan, bring a 1/4 cup of oil to boil and fry the skinless longganisa for 2-4 minutes flipping them once.
Can make into 10-12 sausages.