Pinaputok na tilapia is just one of the many ways to cook tilapia fish. I love this fish because it's so versatile. I can fry, grill, steam, paksiw and fillet it.
I got this recipe from my aunt, who also loves to cook like me. At first, I don not know the name of this dish until I have watched a morning TV show, featuring almost the same style of cooking tilapia (the same with my aunt's version I mean). The only difference is that, they used aluminum foil in wrapping the fish. Anyway, here's my version taken from my aunt's. 🙂
Click here for my version of "Tilapia Fillet".
Click here for my version of "Steamed tilapia".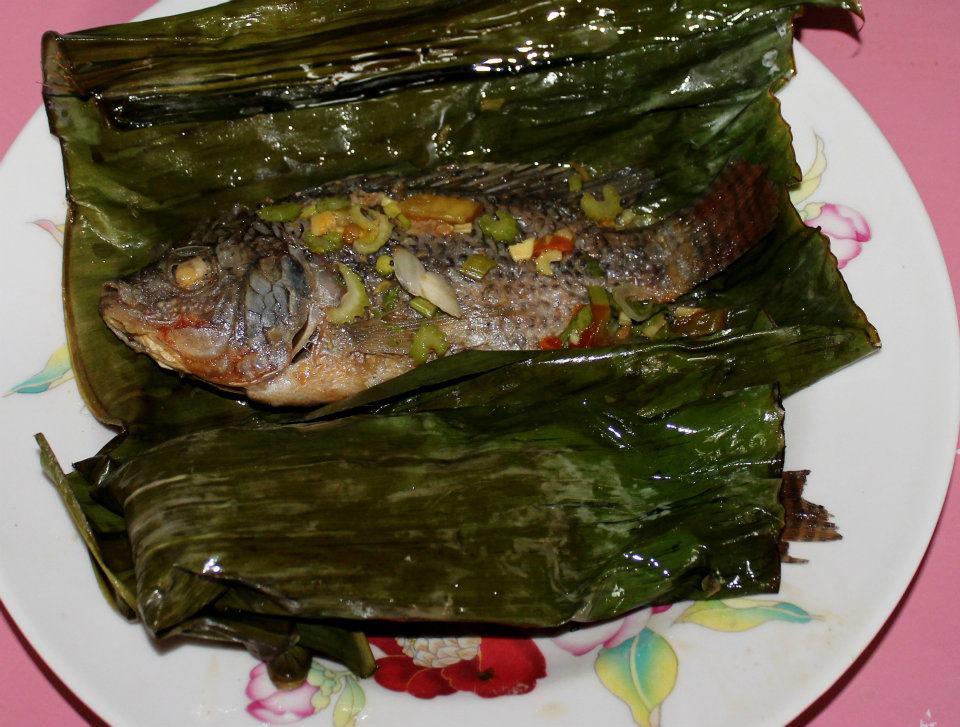 Ingredients:
6 pieces medium sized tilapia – fried
4 pieces medium sized tomatoes – minced
2 pieces medium sized onion or lasona (shallots) – minced
3 stalks celery – minced
1 teaspoon salt
1 finger ginger – minced
banana leaves – cut into 8×10 inches
Procedure:
1) Mix all together the minced tomatoes, onions, celery, ginger and salt.
2) Wrap each fried tilapia, putting 1-2 tablespoons of the tomato-celery mixture in it.
3) In a steamer, put all the six wraps of tilapia and steam for ten to fifteen minutes.
4) Serve with tomato-onion-bagoong dippings. For the tomato-onion-bagoong dippings, add 3 pieces tomatoes (minced), 1 small onion (minced) and 1 tablespoon of fish bagoong sauce.