Adobong palaka is an exotic Ilocano-Filipino food but for someone who grew up in a farm life like me, it is not actually exotic or something new. It tastes like chicken so we usually cook it into tinola, adobo, and crispy fried frog legs.

Farm frogs usually come out during rainy season in the Philippines. I remember when I was small, my father and mother go out at night when the rain is heavy and they catch frogs because all frogs come out when there is a heavy rainfall as if they're having a feast happily. 🙂 After one to two hours catching frogs, they go home with a sack of healthy, croaking frogs! And they would clean them, remove head and skin, wash them thoroughly and rub them with salt then ready to cook.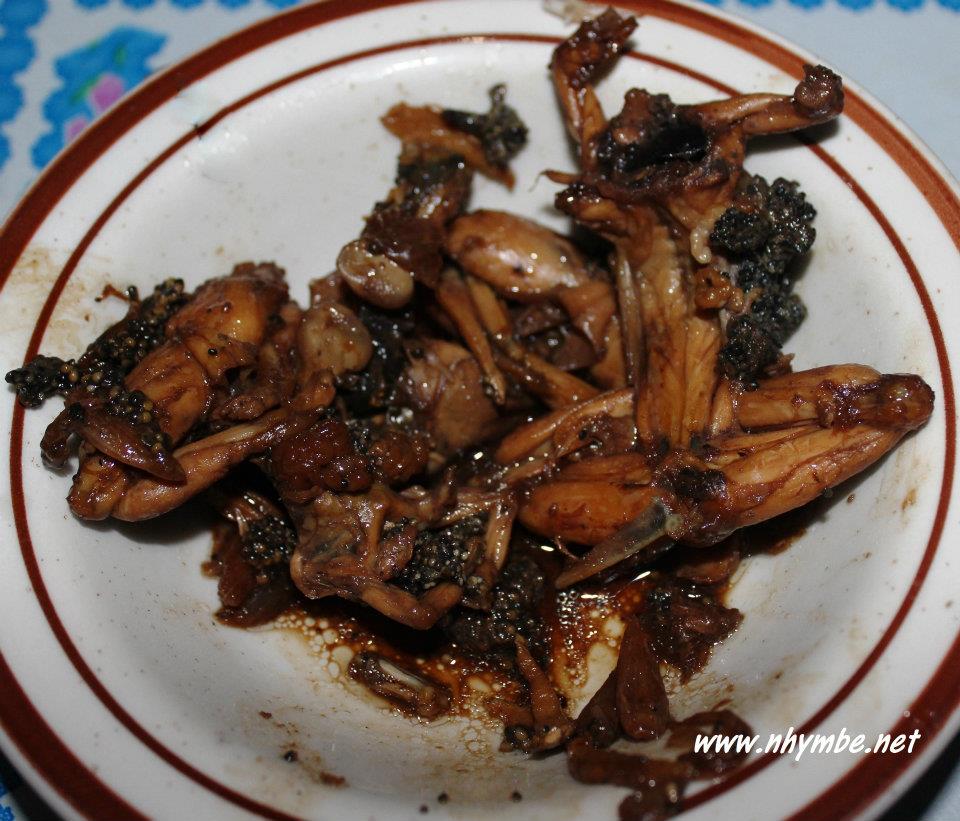 Ingredients:
20-30 pieces farm frogs
1/2 cup soy sauce
2 fingers ginger – crushed
2 medium sized onions – sliced
3 cloves garlic – crushed and minced
3 tablespoons vinegar (sukang Ilocano)
1/2 teaspoon black pepper
Procedure:
1) Saute garlic, onion, ginger and frogs. Add the half of the soy sauce and continue sauteing until liquid is reduced and frog turns to light brown.
2) Add 1/2 cup of water, vinegar, black pepper and the rest of the soy sauce and simmer for ten to fifteen minutes.
3) Ready to serve with rice. Serve hot and enjoy!