Palitaw is an authentic Filipino dessert or meryenda made of glutinous or sweet rice flour.
The sweet rice flour is made into soft dough, formed into flat, tongue or circular shape, cooked into boiling water until it floats. And that's why it is named "palitaw", I think. "Hintaying lumitaw o lumutang mula sa kumukulong tubig para malaman na luto na ito." You know that it's cooked when it floats. This meryenda or dessert is easy to make and it will not take you an hour to prepare and cook, compared to the complicated procedure in baking, yet it satisfies everyone's sweet tooth. 🙂 The aroma of the ground, roasted sesame seeds mixed in a sugar dipping is tempting and addicting.
Tip, you can buy a ground and roasted sesame seeds in grocery or oriental store or in "niyugan or coconut stalls" (stalls that grind sweet rice or grate coconut or something like that), found in any public market in the Philippines .Buying ground and roasted sesame seeds will save much of your time in preparing the ingredients. Also, if you don't want to make a dough manually by yourself, you can let those stalls grind your malagkit rice and make it into soft dough. The charge is relatively cheap I must say.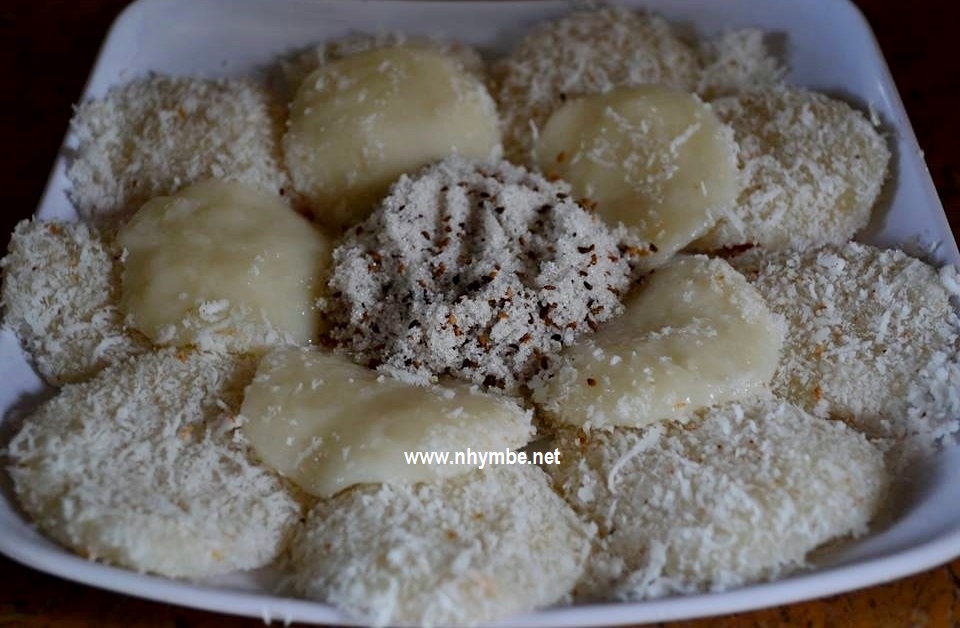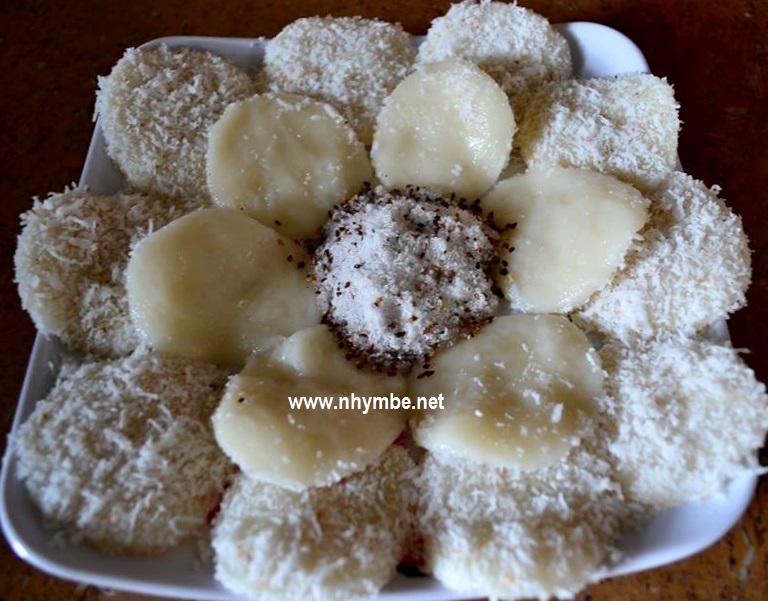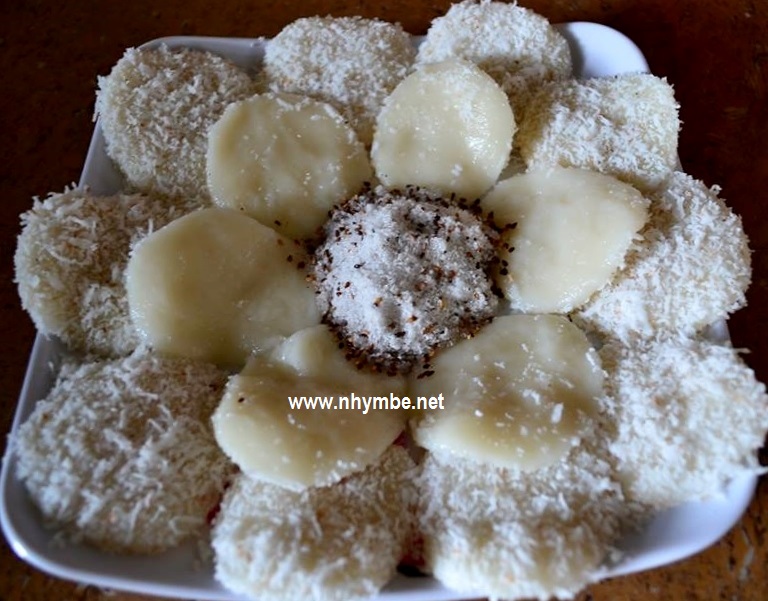 Ingredients:
3 cups glutinous or sweet rice flour
1 & 1/2 cup water – for dough making
1/2 cup ground, roasted sesame seeds
1 cup white sugar
2 cups fresh, grated coconut
Procedure:
1) Mix the glutinous or sweet rice flour and water thoroughly to make a soft dough.
2) Take a portion of the dough (about 2 tablespoons) and form a ball, rolling it between your palms. Then pull it lengthwise, forming it into a flat, tongue-shaped or it can also be circular in shape. Repeat this procedure until the soft dough is entirely consumed.
3) While forming the dough, bring the 2 liters of water to boil in a large pot or deep pan.
4) Once it boils, pour 5-8 pieces of those formed dough and wait until they float. When they float, that means that they are already cooked. Scoop them out, using a strainer and pour them on a clean tray.
5) Roll them on a plate of grated coconut and place them in a serving plate. Repeat procedure 4 and 5 for the rest of the formed palitaw dough.
6) For the dipping, just mix well the sugar and roasted sesame seeds in a small saucer then ready to serve with the plate of palitaw. Or you may also pour the sugar-sesame seeds mixture on top of the palitaw individually if you want to serve it that way. Enjoy! 🙂