Halayang Ube

Ube is one of the most popular flavor in the Philippines. It is used mainly in famous Filipino desserts like ice cream, cake, halayang ube, ube pearl coolers or shake, ube jam to name a few. It is also used in halo-halo as toppings. My version of halayang ube, can be sliced like a cake when refrigerated over night, it can also be like an ube jam that can be used as bread spread, and as a toppings to famous Filipino halo-halo. Ube in English is purple yam, others call it water yam or winged yam.
To see my version of halo-halo, click here (Famous Filipino Halo-halo).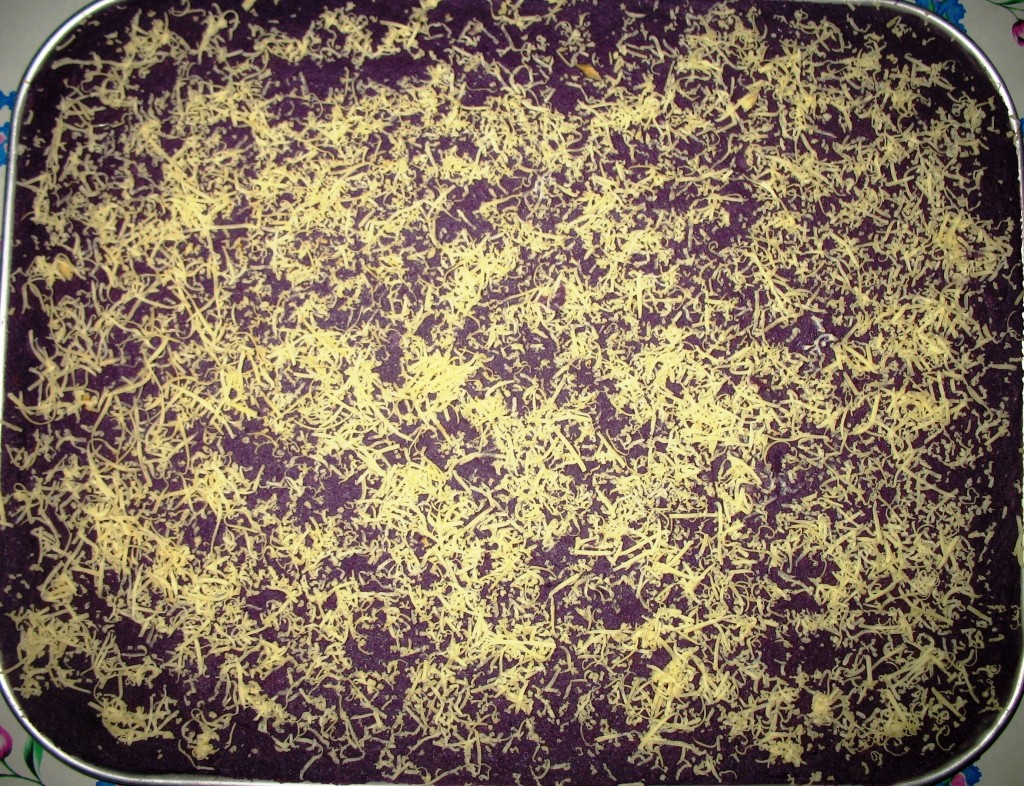 Ingredients:
3 kg. ube
Margarine or butter (100 g)
Coconut milk (1 cup)
Brown sugar (4 table spoon)
Condensed milk (300ml)
Cheese for toppings
Food coloring (violet) if necessary (1 small sachet)
Procedure:
Boil the ube for 15-20 minutes or until it will become tender. Let it cool then grate.
Pour coconut milk in a big pan. Wait until the oil starts to come out.
Add the margarine/butter, condensed milk and sugar. Stir for about 5 minutes.
Add the grated ube then mix constantly for about 10 minutes.
Place in a desired dish/tray. Sprinkle with grated cheese as a toppings. Refrigerate for about 3 hours then ready to serve.