Graham cake or Mango float is one of my family's favorite dessert especially during summer. And I love making this cake because it's so easy to prepare and it's so tasty.

I actually have different versions of it…variations of flavor from mango toppings, fruit cocktail toppings, crushed peanut-oreo cookies toppings and others, depending on what flavor you want. Here's my own versions of graham cake.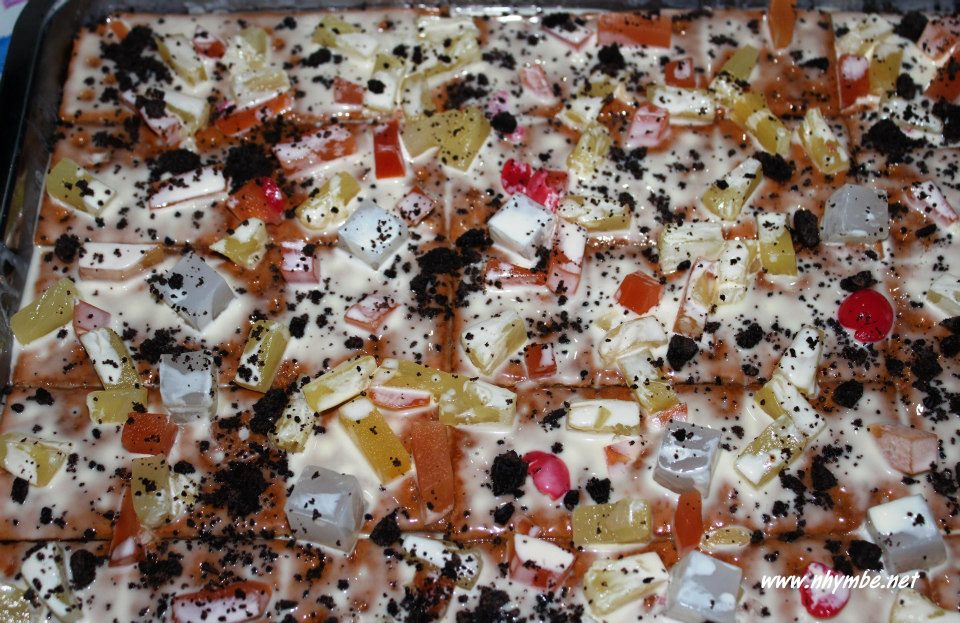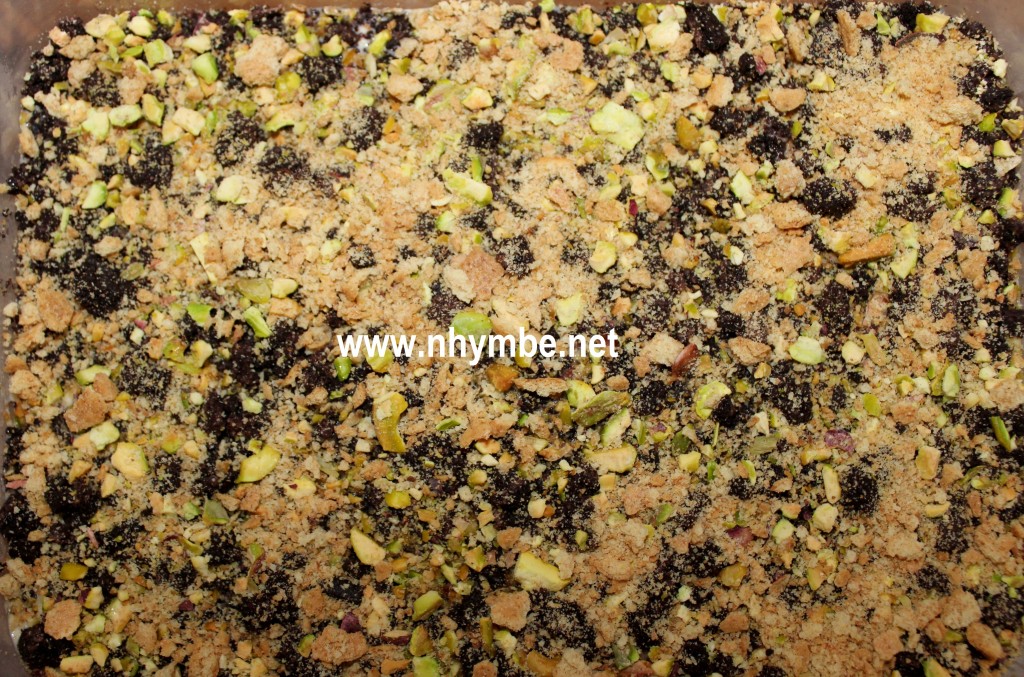 Ingredients:
2 packs of 300 grams graham crackers
500 grams fruit cocktail
9 pairs oreo cookies (chocolate flavor) – crushed
600 grams all-purpose cream
300 grams condensed milk
Note: For Variations of flavor, you can substitute fruit cocktail with sliced, native, ripe mangoes or a combination of crushed, roasted peanuts and oreo chocolate  cookies or any fruit of your choice. You can be creative when it comes to toppings.
Instructions:
1) Combine all purpose cream and condensed milk and mix well.
2) In a rectangular pan, pour about 1/4 cup of the cream mixture and spread evenly.
3) Place a layer of graham crackers at the bottom of the pan then pour another 1/4 cup of cream mixture and spread evenly.
4) Repeat procedure by putting layers of graham crackers and cream mixture until you reach up to 4 layers of graham or until you have used all the crackers.
5) Pour the mixed fruit cocktail and crushed oreo chocolate cookies and spread evenly.
6) Cover the pan and refrigerate for at least 6 hours or overnight. Serve it chilled. Share and enjoy! 🙂