Bopis Ilocano-Filipino Recipe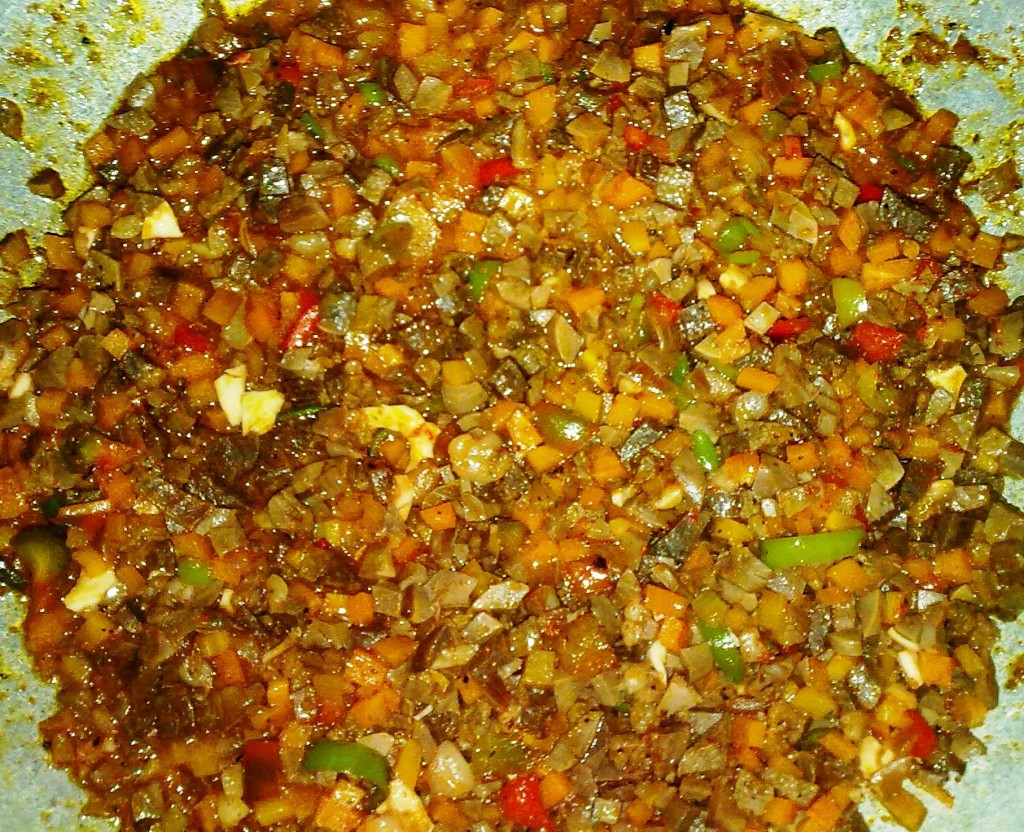 Ingredients:
½ kilo pork lungs and liver
½ kilo pork heart
2 medium-sized red bell pepper (cut into small cubes)
1 medium size carrot (cut into small cubes)
3 pieces siling labuyo
3 tablespoons fish sauce (patis)
1 teaspoon atsuete powder
5 cloves of garlic (minced)
2 medium-sized of onions (minced)
Salt and pepper to taste
Procedure:
1)    Boil the pork lungs, liver and heart into 1 cup of water and ½ cup of vinegar for 15 minutes.
2)    Remove and chop into small pieces.
3)    Dissolve the atsuete powder into ½ cup of water and set aside.
4)    Saute garlic and onions. Add the chopped lungs, liver, heart and fish sauce. Saute for 10 minutes.
5)    Add the dissolved atsuete in water. Season with salt, vinegar and pepper (if necessary/desired). Simmer for few minutes.
6)    Add siling labuyo, carrots and bell pepper. Simmer for about 5 minutes. Serve with steamed rice.