Bell pepper cheese or bell pepper cheese stick is the favorite of the kids at home. Bell pepper is one of the healthiest vegetables.
According to www.whfoods.com, bell pepper is not only an excellent source of carotenoids, but also a source of over 30 different members of the carotenoid nutrient family. A recent study from Spain took a close look vitamin C, vitamin E, and six of these carotenoids (alpha-carotene, beta-carotene, lycopene, lutein, cryptoxanthin and zeaxanthin) in all commonly eaten foods and found that only two vegetables contained at least two-thirds of all the listed nutrients. One of these foods was tomato, and the other was sweet bell pepper! So here's a recipe of a bell pepper that can be a meryenda which can be loved by your kids.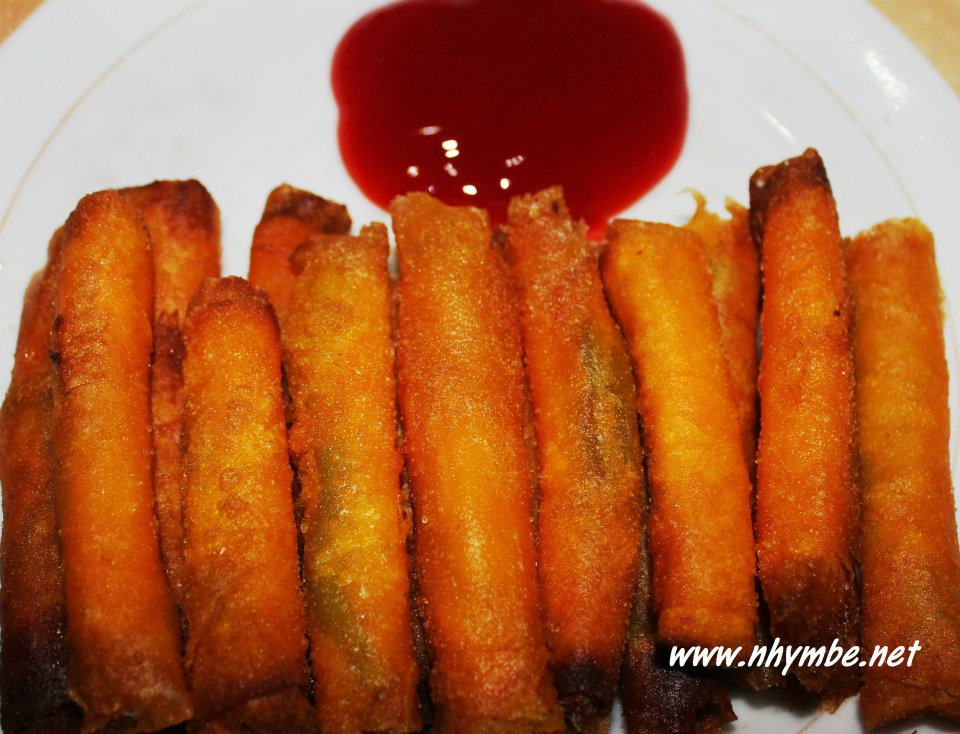 Ingredients:
20 pcs. lumpia wrappers – cut each wrapper into 2
1 red bell pepper and 1 green bell pepper – sliced thinly about 2 inches long
1 box cheddar cheese (kraft cheddar cheese) – sliced thinly about 2 inches long
1 cup vegetable/canola oil for frying
Procedure:
1) Wrap 1 sliced cheese and 1 sliced bell pepper together. Make sure to lock the lumpia wrapper properly.
2) Deep fry the wrapped bell pepper-cheese sticks for about 2-4 minutes or until it turns into light brown.
3) To minimize the oiliness of fried bell pepper-cheese sticks, make sure to put 2-3 sheets of paper towel on a plate where you put the fried bell pepper-cheese sticks.
4) Serve it with a sauce. The sauce can be banana catsup or a combination of mayonnaise and banana catsup.