Steamed tilapia is a healthier way of cooking fish. Try to steam it with some spices like ginger, onion, bell pepper and other herbs depending on your preference. Here's my own version of steamed tilapia…
Click here for my recipe of tilapia fillet.
Click here for my recipe of pinaputok na tilapia
Click here for my recipe of homemade fishballs.
Click here for my recipe of ginataang isda.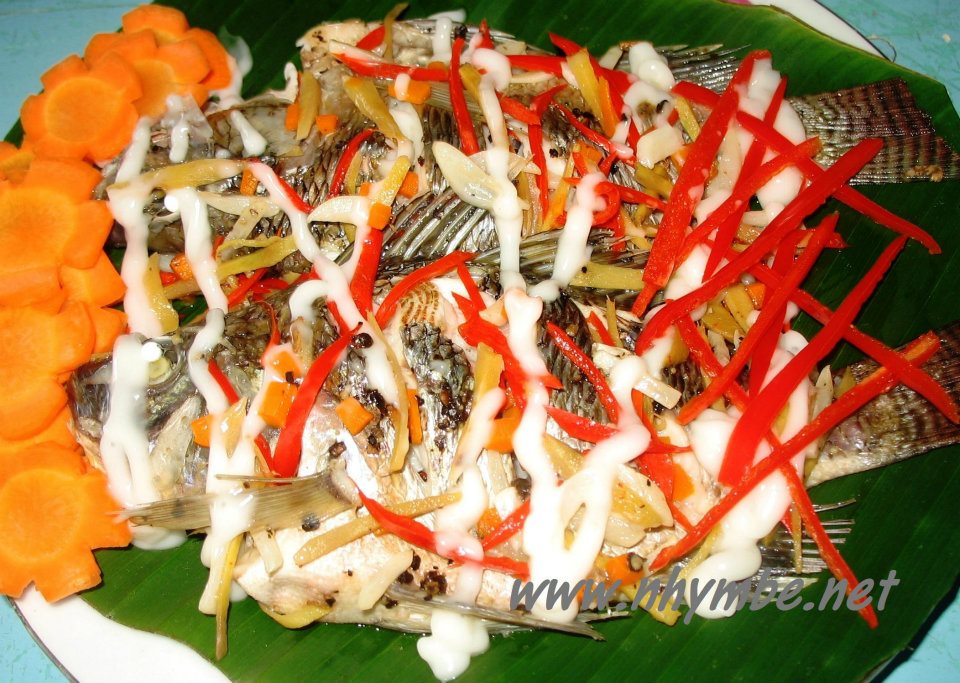 Ingredients:
2 pcs. large tilapia – cleaned and washed well with head on
1 pc. red bell pepper – julienned (sliced thinly)
2 fingers of ginger – julienned
1 pc. medium sized onion – sliced finely
pepper corn/pamintang buo
2 tbsp. rock salt
1/2 tsp. magic sarap
banana leaves /aluminum foil
Procedure:
1) Mix the salt, ginger, bell pepper, pepper corn, magic sarap and onion. This will serve as spices for the tilapia to make it tastier.
2) Stuff inside the head and belly of each tilapia with the spices (salt, ginger, bell pepper etc.) prepared earlier.
3) Wrap the fish with banana leaves or aluminum foil.
4) Steam for 30-40 minutes.
5) Ready to serve and garnish it with carrots and bell pepper.
 * Optional: Mix 2 tablespoons of mayonnaise and 2 tablespoons of catsup for the sauce.