Beef tapa is the Filipino version of "Beef Jerky". The only difference I think is that, beef jerky is smoked while our beef tapa is dried directly under the heat of the sun. Here's my version of beef tapa, the Ilocano way.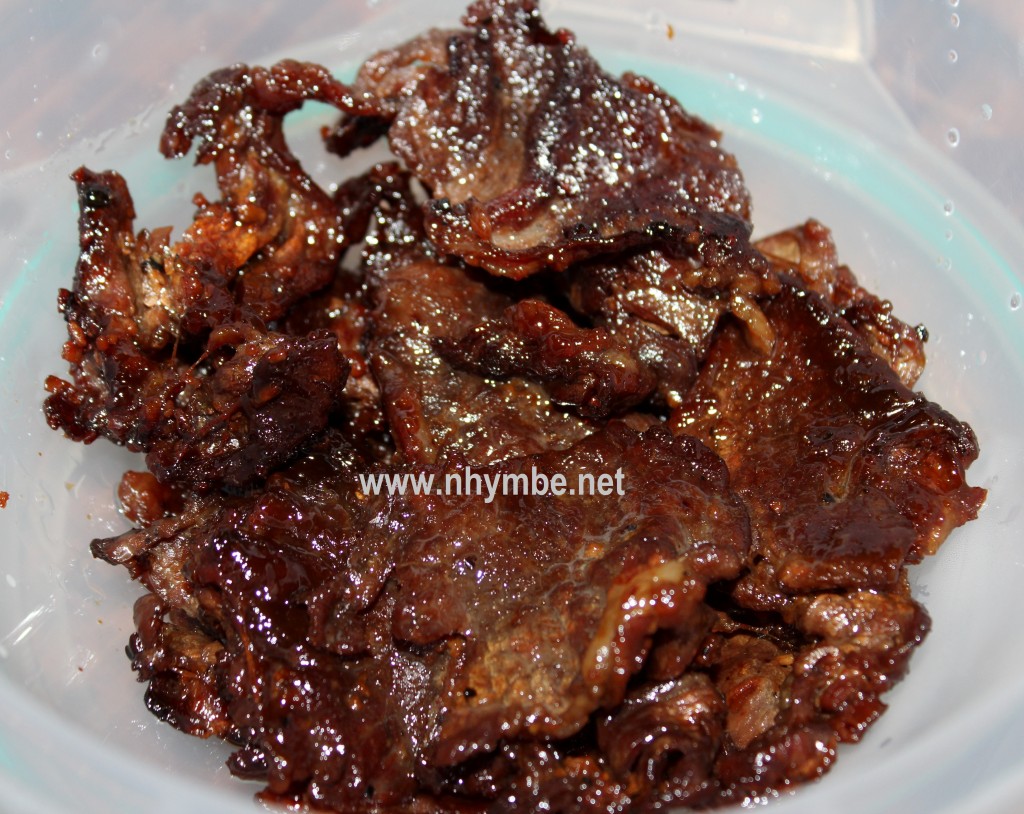 Ingredients:
1/2 kg. beef sirloin – thinly sliced
1/2 cup soy sauce
2 tbsp. brown sugar
1 tsp. salt
1 tbsp. vinegar (sukang Iloko if available)
1 tsp. black pepper powder/ground
Instructions:
1) Mix the spices or seasonings together (soy sauce, sugar, salt, vinegar and pepper).
2) Put the beef in a bowl, then add the mixed seasonings into it.
3) Marinate for 40 minutes to 1 hour.
4) In a tray, place the marinated beef and dry it directly under the heat of the sun for 2-3 hours depending on the thickness of the beef slices. Make sure that the beef is free from flies by covering it with clean net bag or cloth.
Note: If you want a dry, crunchy tapa…let it stay under the sun for longer hours. But if you want a juicy tapa, let it stay under the sun for 1-2 hours.
5) In a pan, place 1 cup of water and the beef tapa and let it boil.
6) Add 2 tablespoons of vegetable/canola oil and cook until water evaporates.
7) Ready to serve. Perfect with fried rice and over-easy eggs.