Tilapia fillet is one of the well-loved fish dishes in the family. It is considered as finger food and we often include when we have a simple dinner party.
I call it tilapia fillet Ilocano version because I use primarily sukang iloko in marinating tilapia strips.
Click here for my steamed tilapia recipe.
Click here for my pinaputok na tilapia recipe.
Click here for my sweet and sour fish recipe.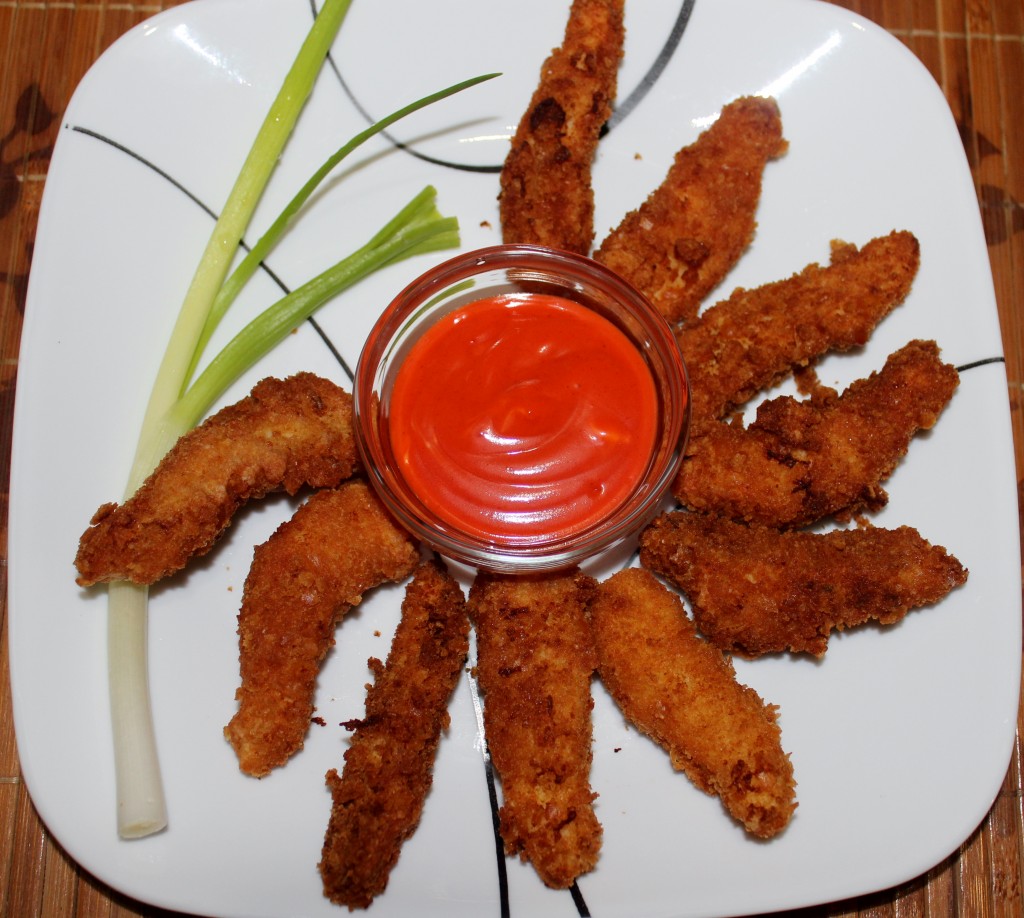 Ingredients:
1/2 kilo tilapia fillet
2-3 tablespoon of vinegar (sukang Iloko)
teaspoon minced ginger
1 medium-sized red onion (minced)
2 cloves of garlic (minced)
1 teaspoon garlic powder
1-2 tablespoon salt (depending on what kind of salt like iodized or rock salt)
1/2 teaspoon black pepper
1/2 teaspoon brown sugar
2 large eggs (for batter)
2 tablespoon of flour (for batter)
1/2  cup bread crumbs or crushed fita/ritz biscuits
1 cup of canola/palm oil for deep frying
Procedure:
1) Cut the tilapia into strips then marinate it with vinegar, ginger, onion, garlic, garlic powder, salt, and black pepper for about 1 hour.
2) While waiting for the tilapia to be marinated, you can prepare the batter mixture. Combine the beaten eggs and the flour and mix well.
3) Dip the tilapia strips into the batter mixture then roll them over the bread crumbs one by one.
4) Deep fry the tilapia strip for 5-10 minutes or until golden brown.
5) For the sauce, there are 2 variation. You can mix 2 tablespoons of banana catsup and 2 tablespoons mayonnaise or 2 tablespoons of soy sauce and 1 teaspoon of pure calamansi juice.