Tamales na Galunggong or Steamed Scad (Galunggong) Fish Wrapped in Banana. Leaves I'm sure you know this dish if you're an Ilocano.
The galunggong or scad in English is an extremely common fish in the Philippines and we Filipinos have many ways cooking it. We make it into fried galunggong, paksiw, sinigang or pangat na galunggong, inihaw or grilled galunggong, home made fish ball na galunggong, tamales na galunggong etc. If the galunggong is really, really fresh, and the size is just right (medium-sized), I usually make it into sinigang or tamales. Tamales for us Ilocanos means cooking the fish wrapped with banana leaves by steaming it for 30-40 minutes.
Click here for my recipe of galunggong fishballs.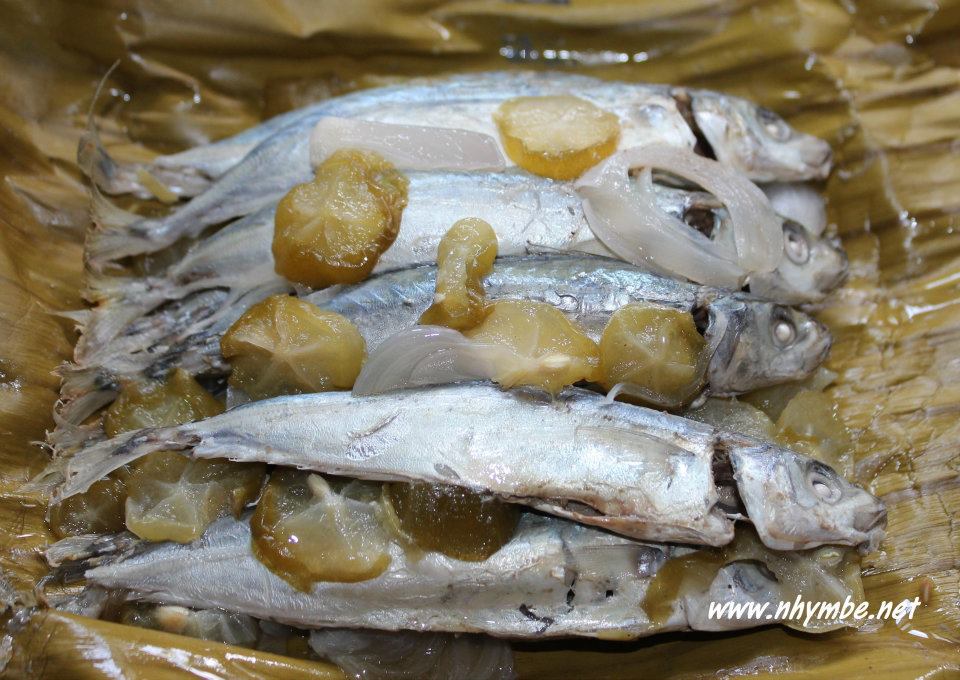 Ingredients:
1 kg. fresh, medium-sized galunggong (well-cleaned)
10 pcs. kamias/pias (sliced finely)
2 pcs. medium sized onion (sliced finely)
2 tbsp. rock salt
1/2 tsp. black pepper powder
4 pcs. siling haba (banana pepper/chili fingers)
banana leaves
2 cups of water
Instructions:
1) Mix the salt, black pepper, onion, and kamias together until well blended and the kamias' juice comes out then mix it with the galunggong.
2) Wrapped the galunggong with banana leaves, adding 1 siling haba to each wrap (divide the 1 kg. galunggong into 4 to make it into 4 wraps).
3) Steam the galunggong for 30-40 minutes or until water evaporates completely.
4) Ready to serve with freshly sliced tomatoes.