Sinanglaw Ilocano Recipe. Sinanglaw as Ilocanos in La Union call it, because the mixed internal organs (lungs, intestines and boiled blood) of a cow are boiled by the meat vendors before selling them.
It comes with "papait" which will make the sinanglaw soup tastier and more flavorful. Another famous Ilocano recipe that comes with papait when buying in the public market is the papaitan.  Click here for the recipe of Pinapaitang Baka. Papaitan or pinapaitan can be just a plain fresh cow's meat or for the others they mix it with tripe and liver.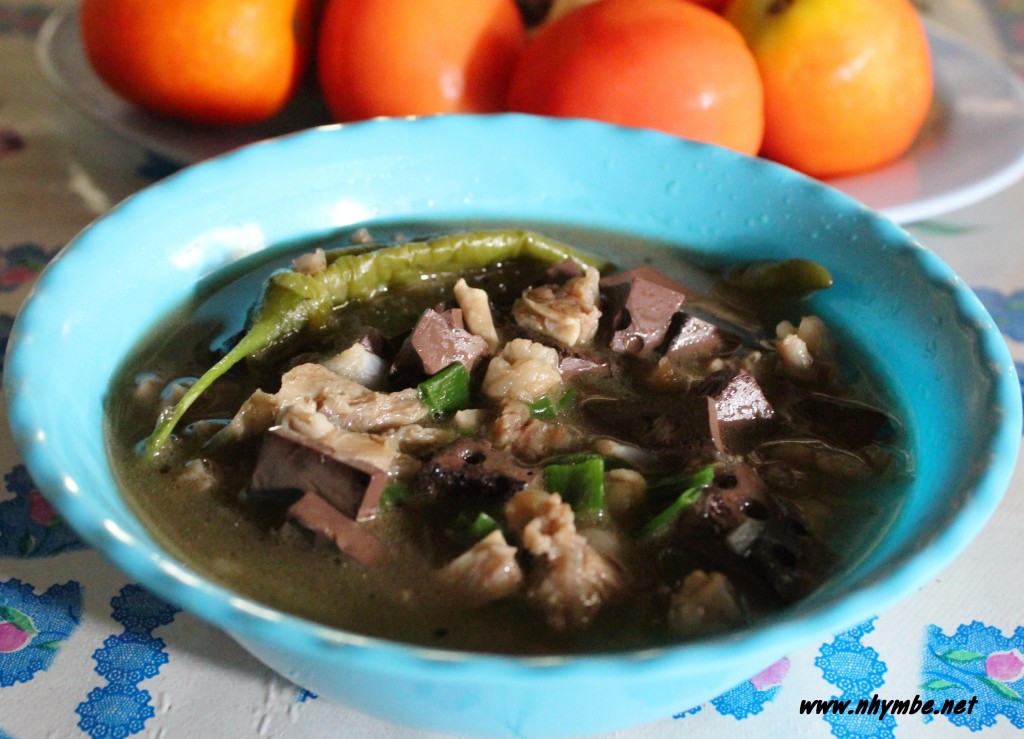 Ingredients:
1/2 kg. sinanglaw (cow's sliced internal organs – can be bought in the market-meat section)
2 tablespoons patis or fish sauce
ginger (sliced and crushed)
3 cloves of garlic
1 medium sized red onion
1 cup "papait"
5 pieces siling haba (chile fingers)
beef broth cubes (small amount)
onion leaves (sliced finely)
Cooking Procedure:
1) Saute garlic and onions followed by the sinanglaw. Add the patis beef broth cubes and ginger then continue sauteing, until water is reduced or meat turns into slightly brown.
2) Add 3 cups of water, let it boil and simmer for 10-15 minutes to make the soup flavorful.
3) Add the siling haba, followed by the onion leaves then ready to serve.