Maja Blanca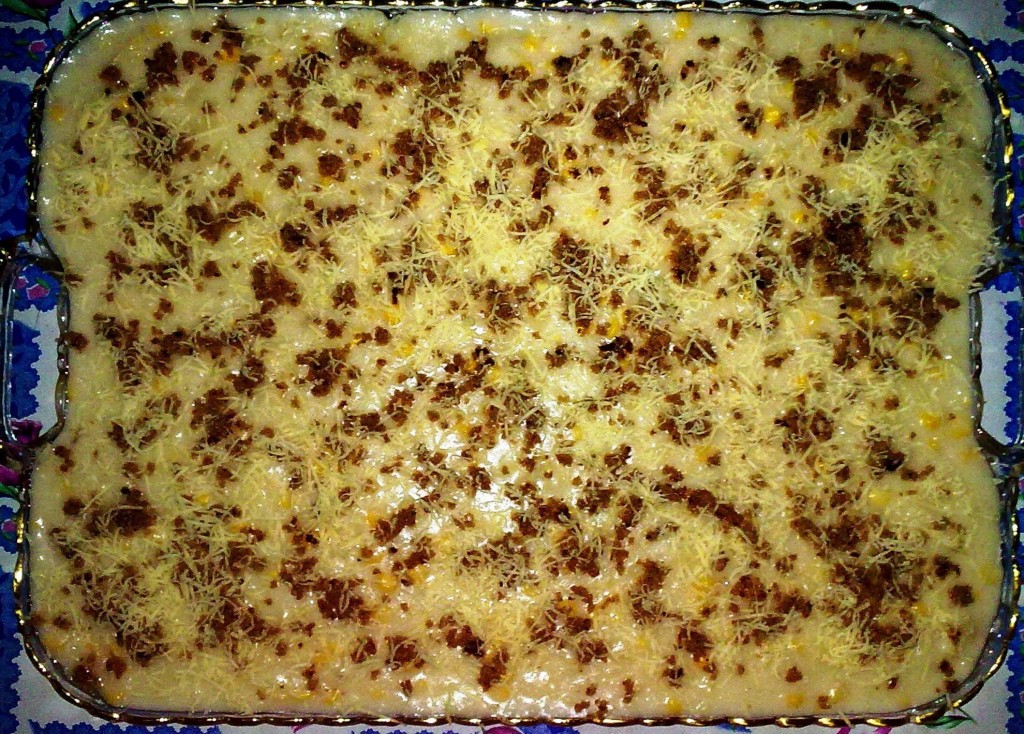 Ingredients:
200 grams cornstarch
2 cans evaporated milk (370 ml)
2 cans condensed milk (300 ml)
2 cups of coconut cream
400 grams sweet corn whole kernel
1 cup of water or coconut juice if available
cheese for toppings
Instructions:
1) Boil thick coconut milk in a saucepan until the oil is extracted and the precipitate forms into a dark brown color. This is called latik in Filipino. Drain the latik from the oil and set aside.
2) Grease a rectangular dish/tray with coconut oil. Set aside.
3) In a pot or sauce pan with extracted coconut oil, add coconut juice or water, condensed milk, evaporated milk, corn starch and whole corn kernel. Set the fire or heat under low, stir mixture constantly to prevent lumps, until mixture becomes clear or thickens (about 15-20 minutes or more depending).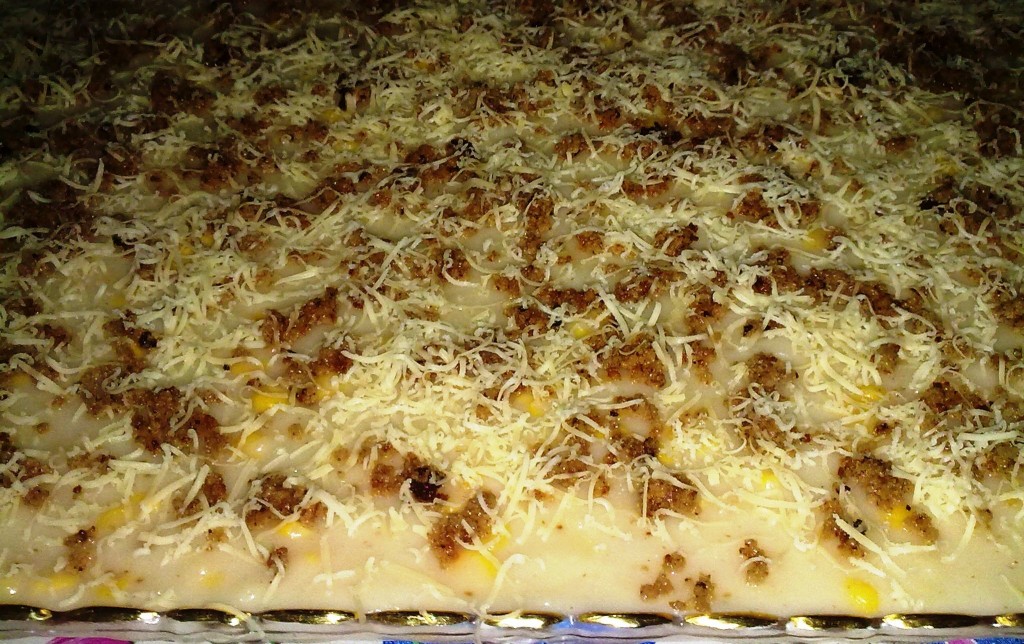 4) Pour mixture into prepared pan or tray and allow to flatten the top with a wooden spatula. Sprinkle latik and cheese on top. Let it cool then refrigerate.