Sinigang na Bangus or Sour Milkfish Soup is a very common yet delicious Filipino recipe for fresh bangus or milkfish. It's easy to prepare and ingredients can be easily found. In fact, it can just be picked from the backyard.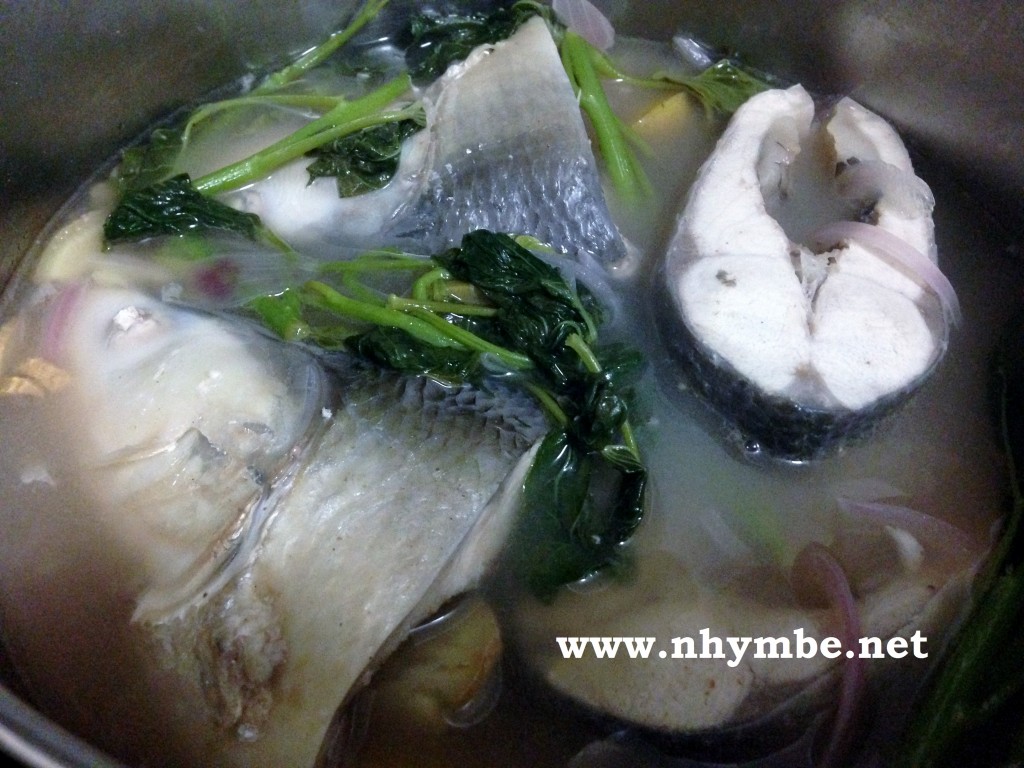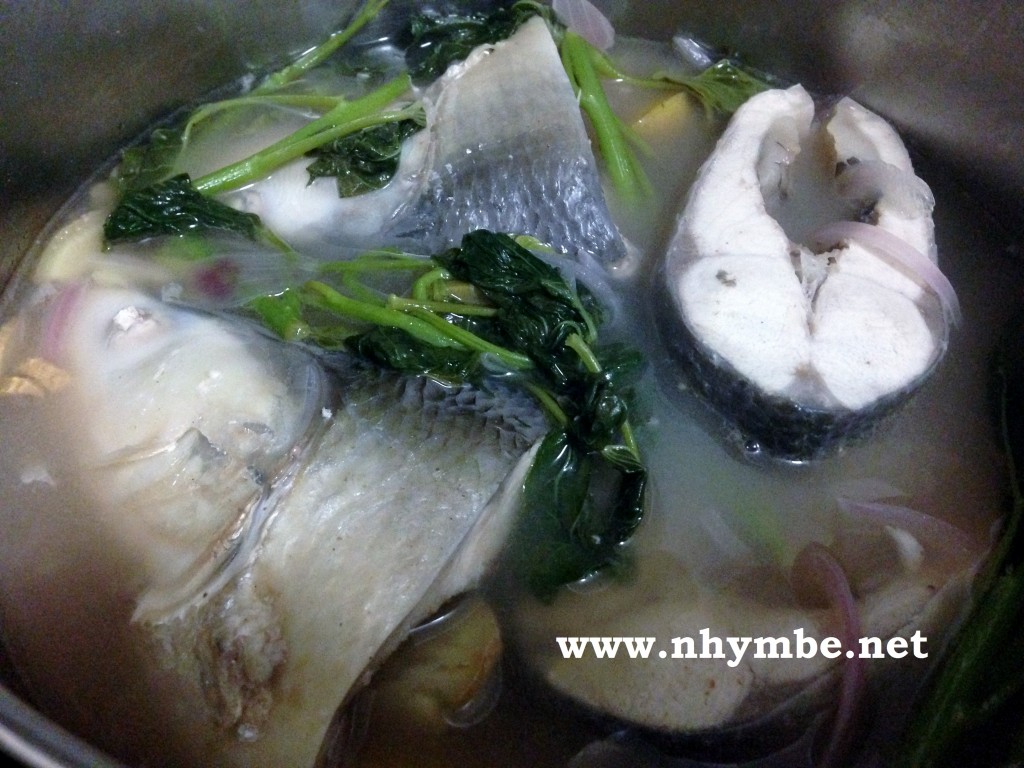 For me the best vegetable to include in sinigang na bangus is the kamote (sweet potato) tops (talbos ng kamote) or kangkong (swamp cabbage). If talbos ng kamote is not available, petsay can also be the best substitute for sinigang na bangus. Sometimes when it is available, I also put raw or not ripe banana (saging na saba). This is good to remove the fishy smell and taste of the soup aside from the ginger. Click here for the recipe of "Paksiw na Bangus". 
Ingredients:
2 medium size bangus or milkfish (properly washed, scales removed and each bangus is sliced into 4)
a handful of kamote tops (washed)
1 small finger of ginger (crushed)
1 medium sized red onion (sliced)
raw or unripe banana (saging na saba) – sliced into 1/4 inch
3-4 cups water or (pinaghugasan ng sinaing)
salt to taste
2-3 table spoons of sinigang mix or if fresh sampaloc is available, 5-10 young tamarind (murang sampalok)
a of pinch maggi magic sarap or MSG (optional)
Instruction:
1) In a pot, pour 1 cup of water, salt, a pinch of magic sarap, onion, ginger, sampalok/tamarind and bangus.
2) Let it boil for 5-10 minutes to make the saltiness and sourness absorbed by the milkfish.
3) Add the remaining water and let it boil. Add the banana and kamote tops.
4) Let it boil for another 5 minutes. Taste it and add salt or tamarind mix if necessary
5) Serve hot and with rice. Enjoy!