Lumpiang gulay or simply "lumpia" (vegetable roll) in the Philippines is also considered as a famous street food. It comes with a vinegar sauce dipping which costs five pesos per piece.
What makes my version of "lumpia" special? It's the combination of just 3 vegetables…carrots, sweet potatoes and sprouted mongo sauteed in ground pork or beef. The sweet potato adds a subtle taste of sweetness which blends to the perfect taste of mongo sprouts, ground pork and carrots. The vinegar sauce completes the recipe which is flavored with garlic, onions, chili pepper, salt and brown sugar.
For someone who loves eating like me, cooking is not considered as a house chore…it's a hobby where I can have three E's, Experiment, Explore and Enjoy at the same time.

Ingredients:
2 cups sprouted mongo (boiled for 8-10 minutes)
2 large carrots (julienned)
2 large sweet potatoes (julienned)
¼ kg. ground pork
1 large onion (minced)
3 cloves of garlic (minced)
60 pieces lumpia wrapper
2 table spoon of fish oil (patis)
1 teaspoon of salt
A pinch of black pepper
A pinch of magic sarap
Variation of Vegetable Ingredients: 
– Others do not like mongo sprouts  or at times, it's not available in the market so you can substitute it with cabbage.
Instructions:
Sauté garlic till golden brown. Combine the minced onions and ground pork and sauté for 5 minutes.
Combine the sweet potato and carrots; stir fry for 2 minutes. Add the fish oil, salt, black pepper and magic sarap. Combine the boiled sprouted mongo or cabbage; stir fry for another 1 minute.
Ready for wrapping and deep frying.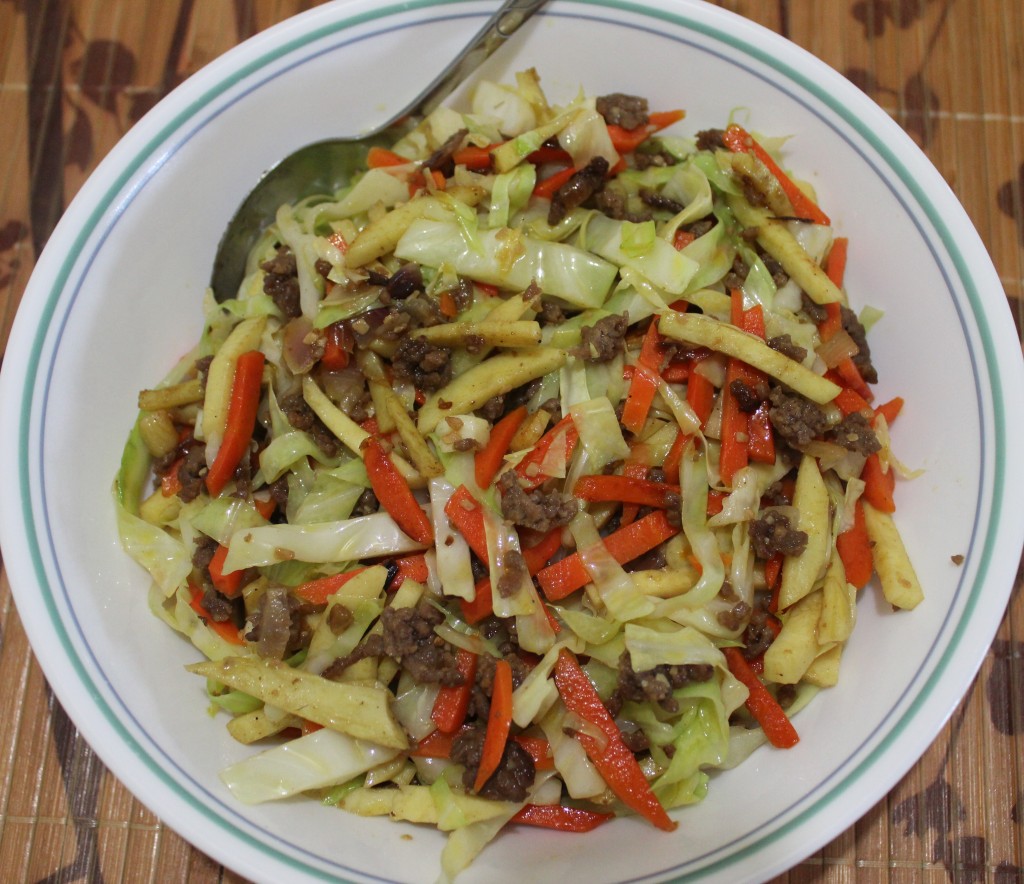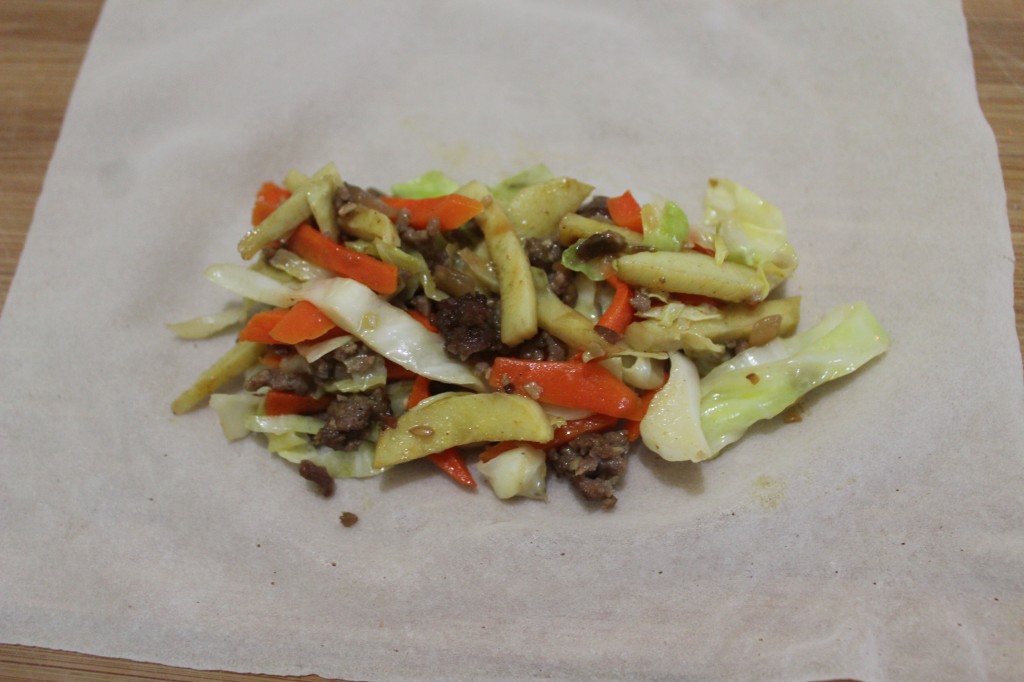 For the sauce: Combine ¼ cup of vinegar (sukang Iloko) 1 teaspoon of salt, 1 teaspoon of sugar and 1 small sized onion (minced). Add siling labuyo if desired.
Put the fried lumpia in a decorative tray/plate and garnish it with julienned carrots and cabbage if desired.
Serving: up to 60 pieces of vegetable lumpia